High-traffic areas of your home will start looking ugly and shabby more quickly than other areas of your home. To enhance the entire look of your home, you have to carefully select durable and easy to clean flooring for the kitchen, bathrooms, hallways, and entryways of your home.
Traffic can impact the flooring of these areas; therefore, choose top-performing flooring material, such as laminate, porcelain, and luxury vinyl. For your convenience, here are some practical options for high-traffic portions of your home.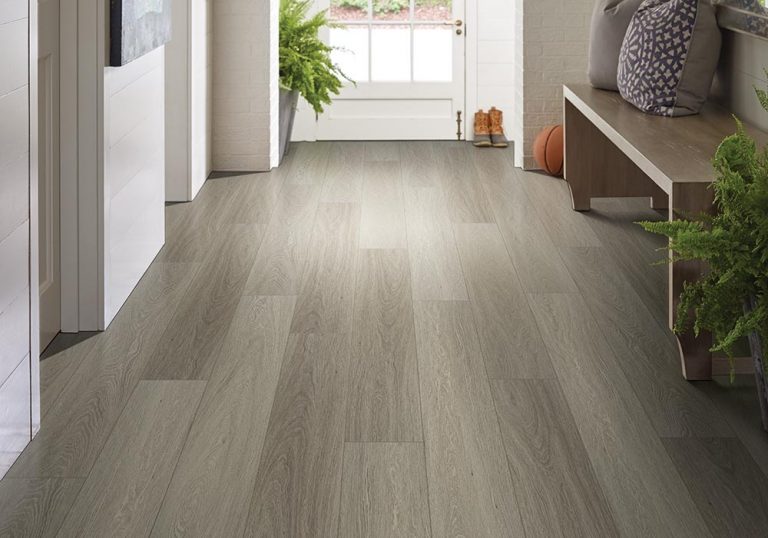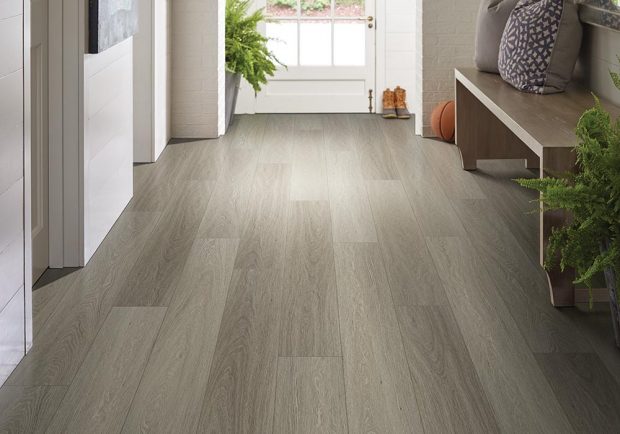 Luxury Vinyl Flooring
For the kitchen, hallways, and other similar areas, beautiful vinyl flooring tiles can be a good choice. Vinyl has protective layers to avoid stains, scratches, and scuffs. You will get tiles and planks of vinyl for your home. These are resilient, durable, and easy to clean. Moreover, you can get waterproof vinyl flooring.
Vinyl is affordable as compared to hardwood. You may find different styles and colors in this flooring type. Vinyl planks look similar to laminate flooring and wood. If you want to imitate ceramic and porcelain tiles, you can choose vinyl tiles. It is suitable for the kitchen because of its water-resistance properties. Moreover, it will feel good underfoot.
Laminate Flooring
For high-traffic areas, laminate is another affordable and versatile option. It can mimic the look of hardwood floors. Remember, it is suitable for every room, such as bathrooms, kitchens, hallways, and bedrooms. Laminate flooring is available in different styles and colors. Some look like stained hardwoods, while others imitate tile and stone.
A protective top layer increases the durability of laminate. It is even durable than actual hardwoods that are susceptible to scratches and dents. Laminate flooring is available in numerous quality levels. Make sure to choose top-quality laminate for high-traffic rooms.
Porcelain Tile
Porcelain tile is an excellent option for busy areas. Tile floors need no routine cleaning and maintenance. Moreover, these are extremely durable and water-resistant; therefore, you can choose porcelain for kitchens, bathrooms, and mudrooms.
Undoubtedly, porcelain and ceramic both are suitable for heavy-traffic rooms. Porcelain tile has better density and resistance to damage. If you want to avoid cracks because of drastic temperature, choose porcelain. Different design options are available to complement your décor.
Concrete Flooring
If you need a modern aesthetic with durability, concrete flooring can be a good choice. With concrete flooring, you should not worry about durability. It is easy to maintain and lasts for a longer duration. There is nothing to worry about, industrial and harsh finish. You can change the entire look of concrete flooring with proper finishing. The concrete is resistant to scratches and marks. Water can affect the durability of concrete flooring.
Waterproof Flooring
For kitchens, you will need waterproof flooring, and a tile is a suitable option. Liquids cannot penetrate tiles; therefore, you should not worry about mold. The grout can hold tiles may need your attention because of the possibility of mold growth.
Steam cleaning is useful to clean grout and tiles. Ceramic, porcelain, and tile are scratch-resistant flooring options. Cement and linoleum are also durable for flooring.