Many ladies try DIY for the blue ombre hair styles, but be warned- the process is not as straightforward as you think and can at some point get messy and lead to unanticipated results. Therefore, you need a third party to help you pull it off.
So, the most important thing is to select your most suitable colour and leave the rest work in the hands of a professional stylist. So, let's take a look at these colourful blue ombre hair styles. We assure you will get your best choice here.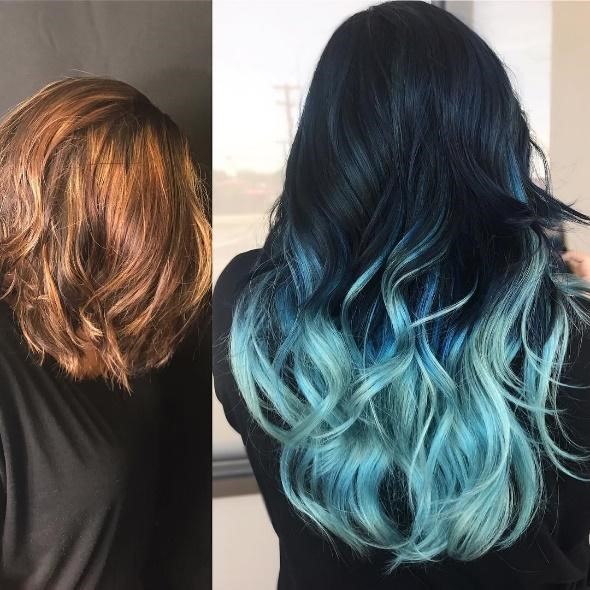 1.Dark Brown into Turquoise Ombre Hair
This is yet another mermaid-like hairstyle. The most notable thing about this haircut is how it incorporates two unique colours of blue; light pearly turquoise at the ends and dark blue ombre tresses in the middle section of the hair.
2.Blue-Teal Ombre Bob
If you want to maintain your dark hair that does not imply to stick to the same black or brown colour for your blue ombre appearance, but a purple match is good because it's a perfect contrasting look. It shows off mane with an excellent looking small bun.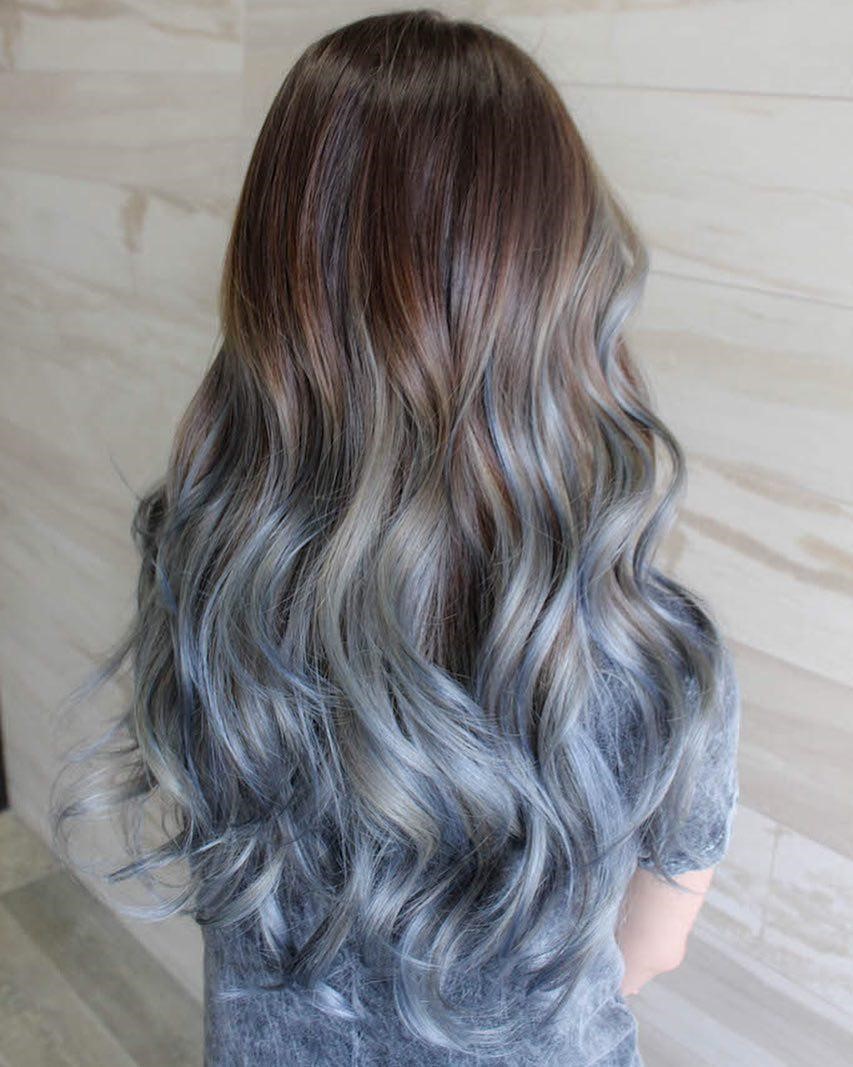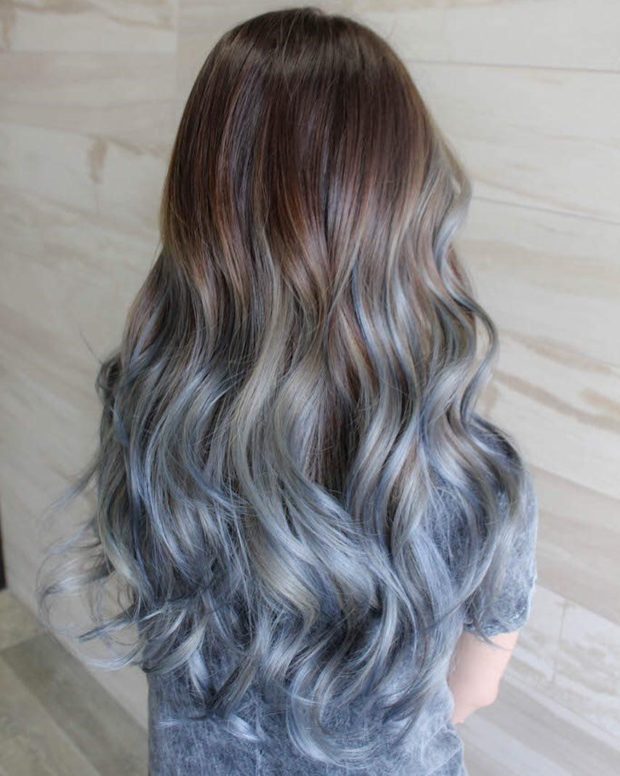 3.Subtle Blue -Black Waves
For those ladies trying to make their bleached or damaged hair, they should opt for blue midnight style, by so doing you risk not damaging your hair further and it appears healthier and shines better. Though indoors it may look dark but once exposed it shines blue.
4.Luscious Locks with Pastel Ombre
Women with black hair like to avoid trends with shouting appearance because they are quickly noticed, but with oil slick techniques, helps blend blue and brown in a manner resembling other shiny colors, hence get brunettes' fun colors with no harsh bleach.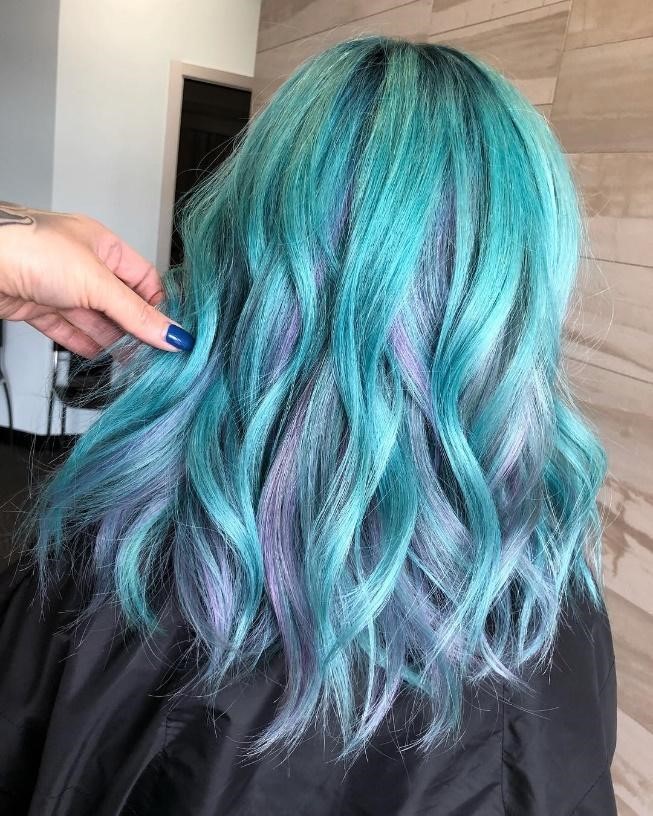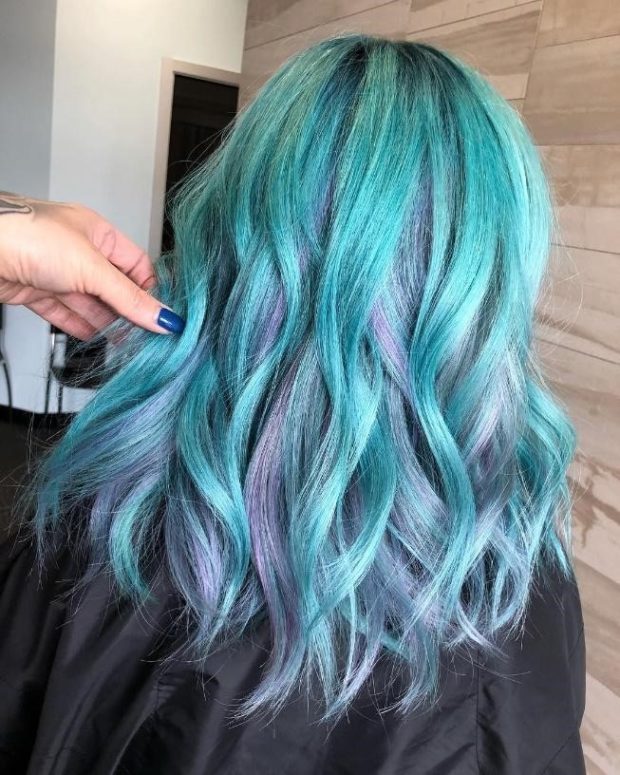 5.Blunt Blue Ombre.
Mermaid hair uses the fluid ombre technique to run different colors which vary; some resembling green mermaid tail and others blue like the breakers of an ocean.
6.Indigo Tips for Brunettes.
At a glance, all you can see is the bold purple color running through the tips of this chocolate hair. But as the blue ends peek out regularly, it gives an elegant highlighted style with lots of movement and dimension.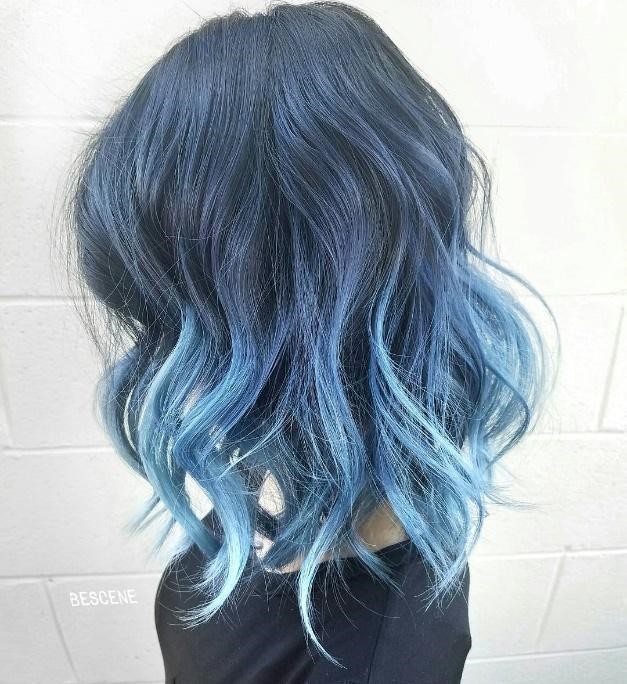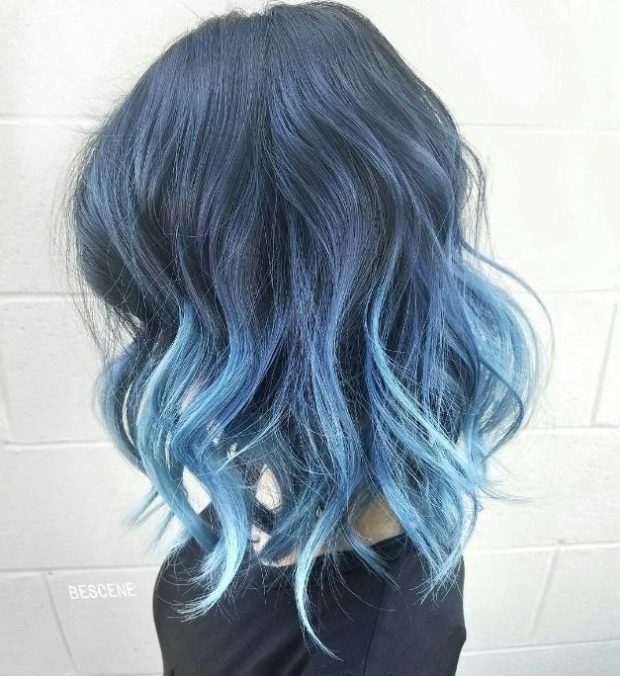 7.Raven Hair with Turquoise Ombre
This gorgeous style incorporates extended straight strands. However, the turquoise can also be used to match the dark roots. The gradient created is pretty exciting.
8.Wavy Two-Toned Bob
This standard mid-length curly bob is enhanced with a bold palette of bright blue and dark purple. The looks of this style resemble a character out of this world. Remember that keeping the vibrancy of your ombre and maintaining the curls in good shape needs a lot of deep daily conditioning.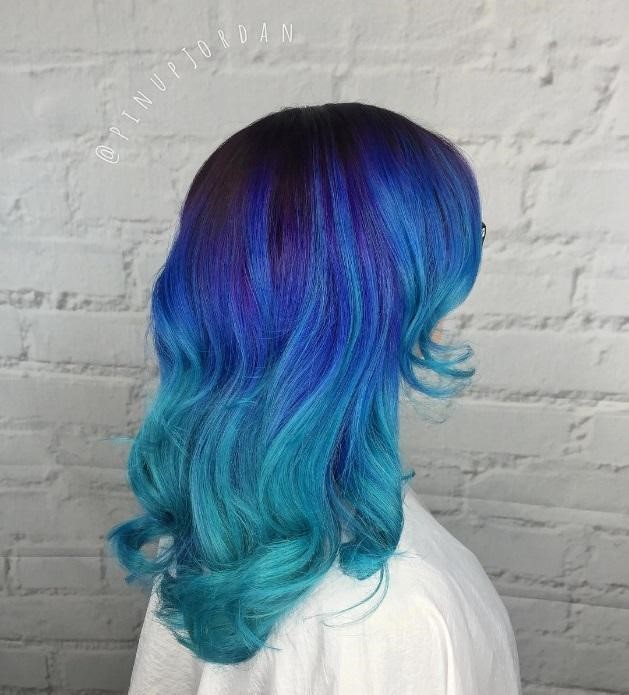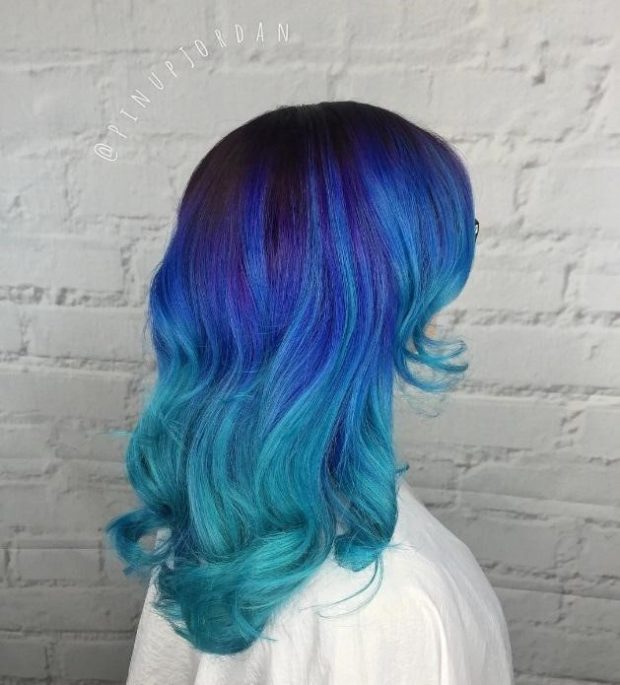 9.Bright Curly Locs
Purple and blue ombre have the tendency of appearing similar on a dark hair, which can be demoralizing sometimes unless you intend to use it to your benefit. By having of purple into blue with accents of lavender, this vibrant indigo not only suffices against a dark hair, but it also creates softness and dimension.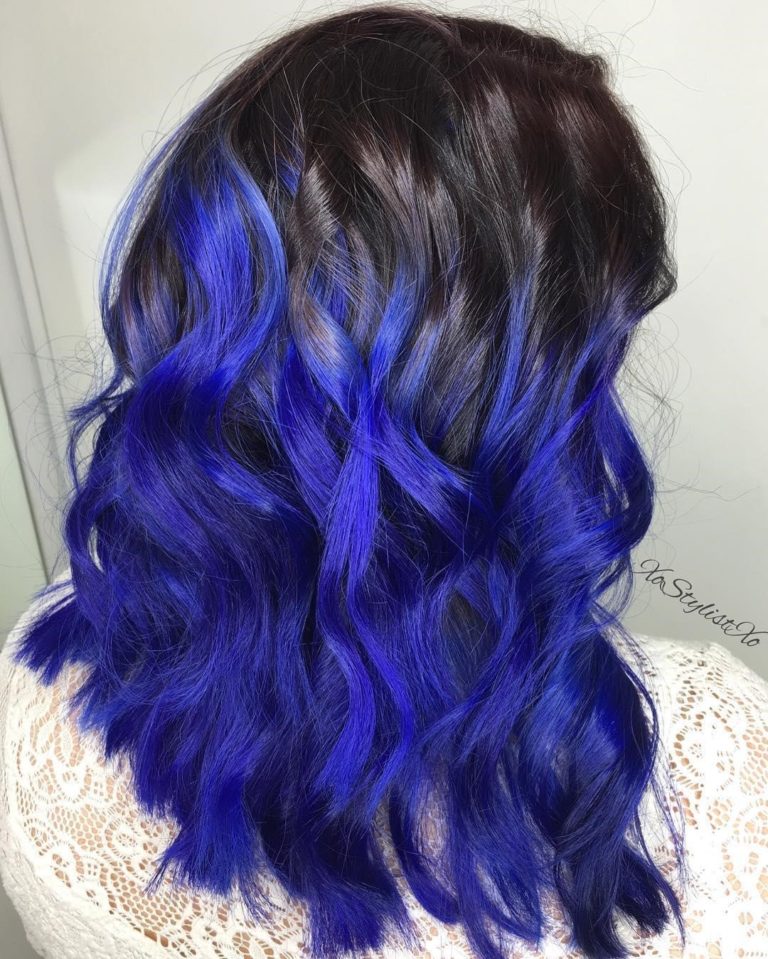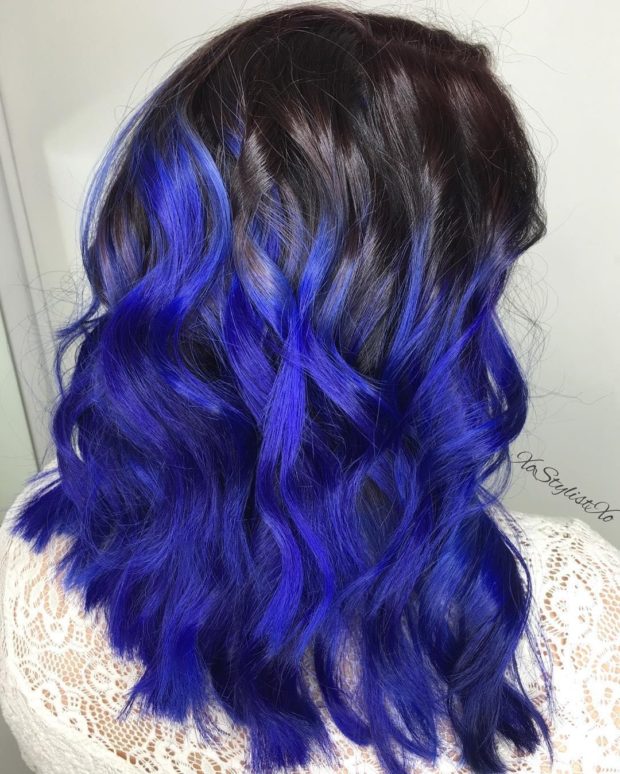 10.Icy Blue Bob
If you are a dark-haired girl and you want to rock blue this time, go for this warm-as-sand ombre look. The define contrast between this light blue shade and natural black locks will give a pop to the look. Pairing it with curls aids in boosting the colour dimension.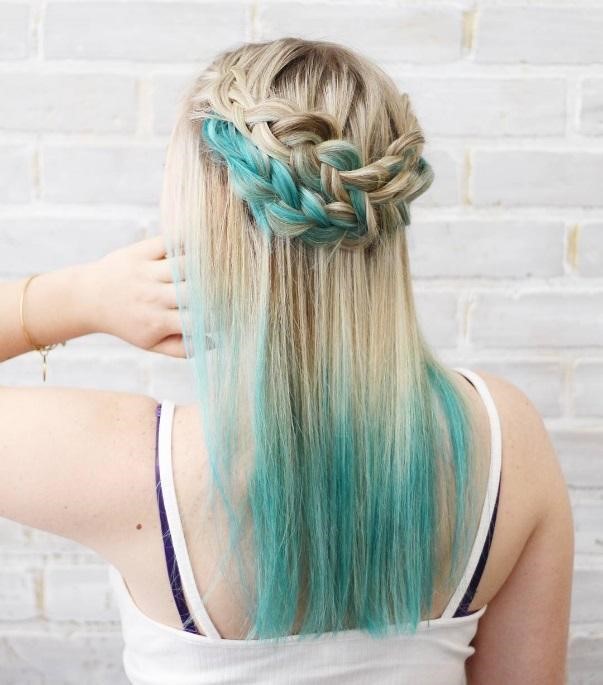 11.Blue on Blue Ombre
You can wear blue colour without the roots being necessarily blue. This blue ombre style is a shred of evidence. With a deep blue and navy roots, the shade becomes lighter as it melts down the length like an amazing waterfall.
12.Cobalt Blue Balayage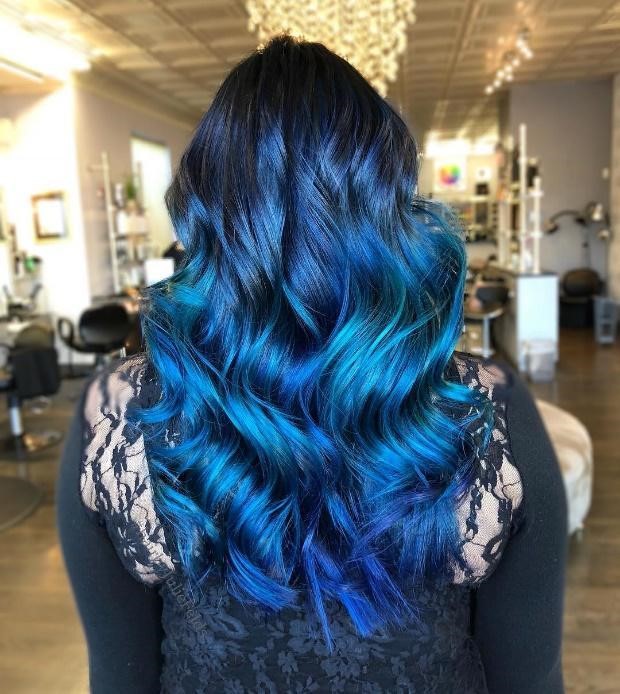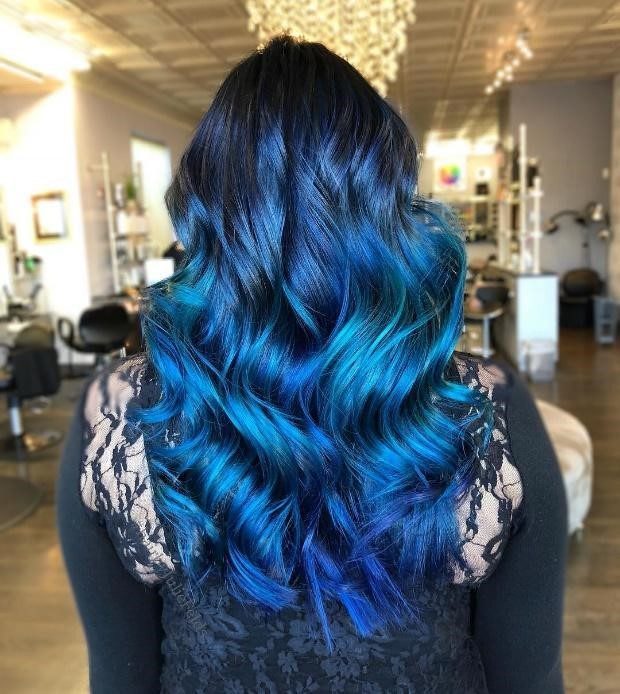 The more you consider blue ombre hairstyles, the more you understand that they are matched with shades of green. The hues mix perfectly together. And as a thumb rule, matching your blue ombre with loose waves leads pretty well to a multi-tonal look, increasing a youthful dimension and substantial texture.
13.Blue Green Curls
By looking very carefully at this drastically shaded coif, you notice that various colours have been utilized to come up with this vibrant colour. This style is where the green meets blue and culminates into a luscious turquoise curl every lady wants to ride on.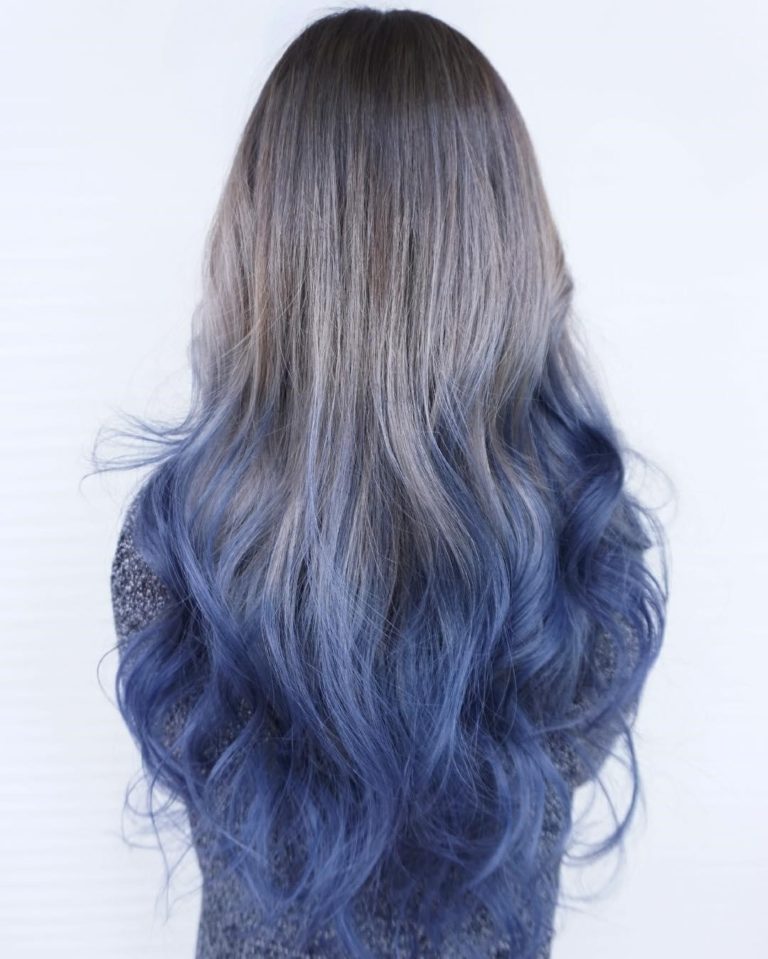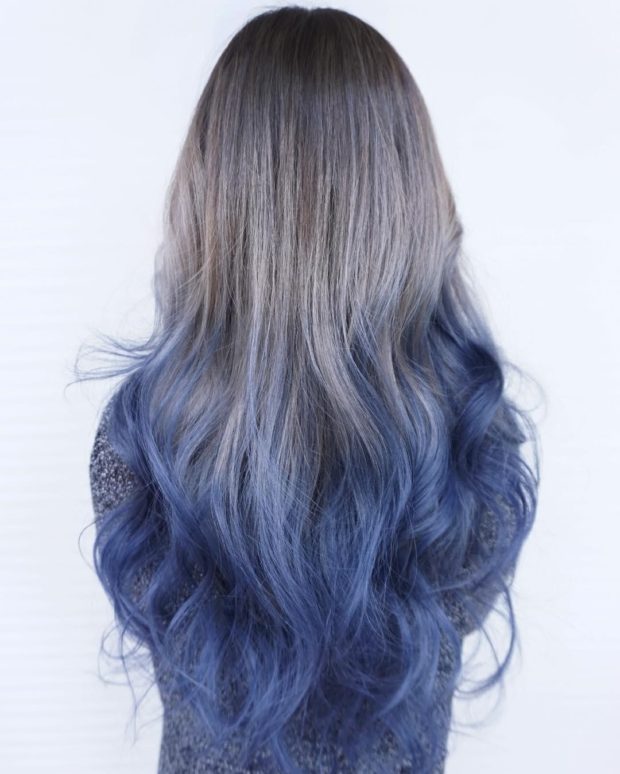 14.Black Hair with Blue-Grey Tips
Blue need doesn't have to be so vibrant. For instance, this dark hair with blue ends. Choosing to shade only the ends in a delicate blue colour that is almost near to your natural colour is a great way to get the edge and exclusivity of blue hair but in a modest manner.
15.Unicorn Hair
This is apparently when you blend turquoise, purple and blue hues. You inevitably get amazed when you look at this multi-coloured coif style like this. If you are all set to embrace the unicorn style, ensure you are also ready for regular upkeep.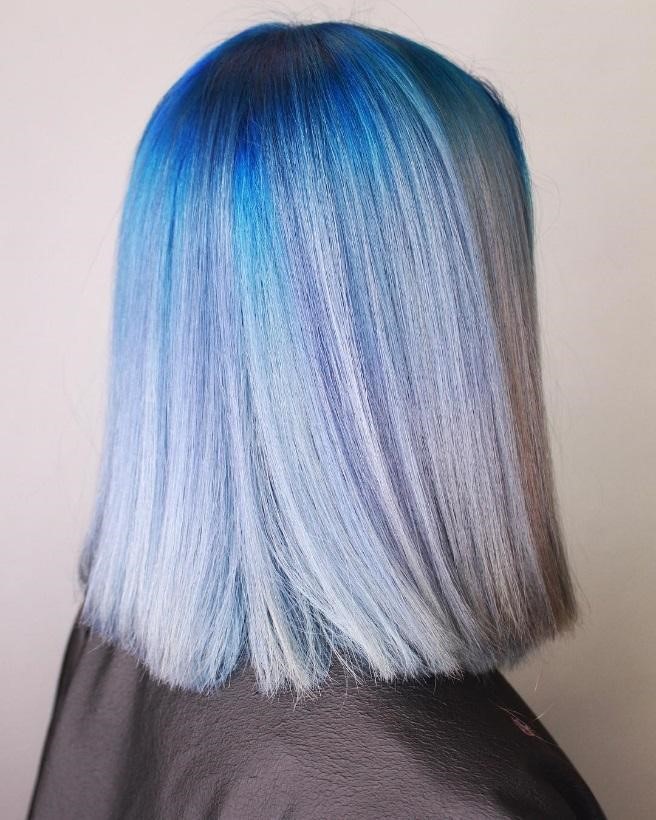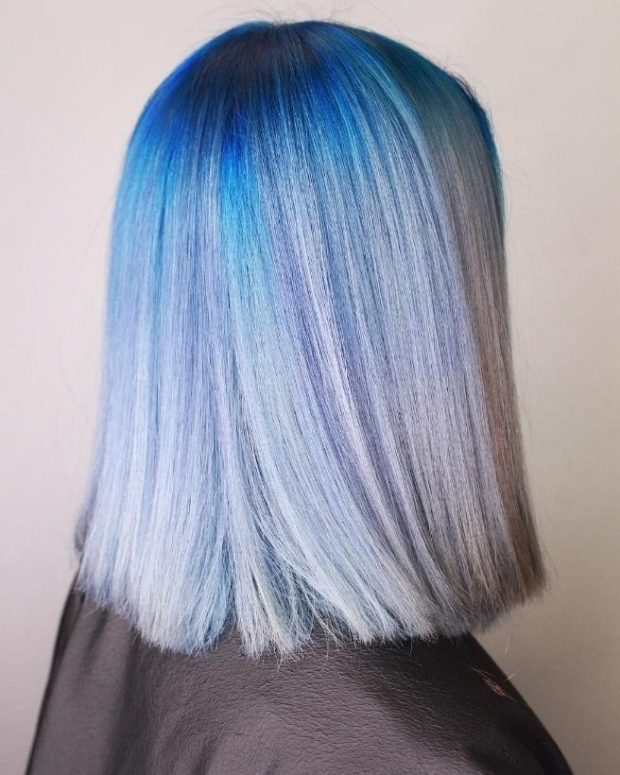 16.Silver Blue Fox
Melting from granny-gray to cool blue, this is a chic and on-trend style right now. The fresh-girl style is made trendier complemented with classic blunt, curly style.
17.Low Maintenance Blue
This glamorous blue ombre hair clearly illustrates the best way to have a blue without much upkeep and fuss. Go for a hue of blue that gives a gorgeous combo with your regular colour, and have your stylist balayage the hue in. This way, it will melt and flow out drastically and last till the time you decide to chop off your shaded strands.
 18.Moody Blue Ombre
We can't get enough of these stunning moody tresses. Black roots and dark blue melts into a bouncy and icy blue wave, giving an allover fascinating look. Remember that an intricate colour is this, needs a right stylist to accomplish it. So, ensure that you get the best of the best colourists if you want a beautiful look.