Having a patio door in your living room is an excellent design choice, not only do you get treated to more natural light from having larger windows in your patio door, you also get treated to a delightful framed view of your garden, allowing for nice views.
Unfortunately, though, decorating around a patio door can be a bit of a balancing act, if you focus too heavily on the patio door it will dominate the rest of the décor scheme or if you go overboard with your décor you can drown out the patio door.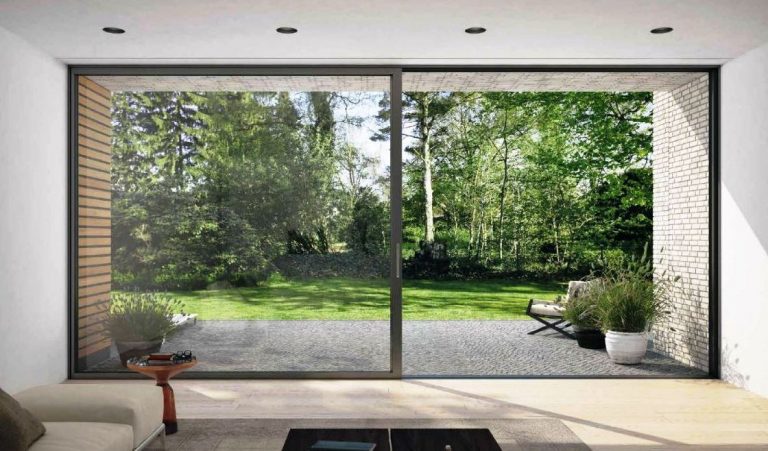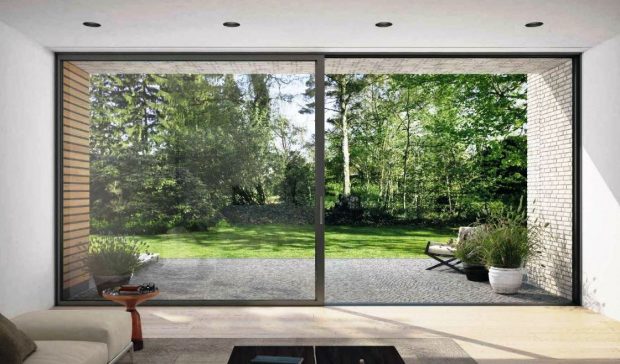 Luckily though, there is a balance that you can hit and have a perfect décor that gives focus to your stunning patio doors, without letting them drown out the décor in the rest of the room. Read on to find out how you can successfully decorate around your patio door!
Furniture Arrangement
How you arrange your furniture is one of the most important parts of décor, where you have your seating will dictate where attention is drawn in a room and control how you view the décor in any given room.
With a patio door, it's best to have furniture at a right angle to your patio door (With a patio door on a North facing wall, have your seating on the East or West wall), so that the light it lets in doesn't get in your eyes. This will also help draw attention to the patio door as you enter the room, but will help spread attention elsewhere once seated.
Complimentary Lighting
With a patio door, you'll have an abundance of natural light in your home as light pours in through the windows of the patio door, this is all well and good, but you don't want that natural light to be your only light source as your room will be dark whenever it is cloudy outside and drown out your ceiling lights when it's sunny, making your interior feel darker.
So, you'll want to have some complimentary lighting in your living room to balance out the light from the patio doors, ideally you'll have your standard ceiling lighting in place already and you can go further by pairing coloured lights from smart lamps or a sunset lamp to add some layers to the lighting of your room.
Dress Your Door
Now we've mentioned how much light your patio door will let into your home, so now's a good time to talk about window dressings and shading your patio door. You won't always want natural light pouring into your living room and with a large patio door you sacrifice some privacy, which is why you need to shade your patio door.
For your patio door you'll want to look into curtains or blinds for patio doors to shade it. If you're going to opt for blinds, you'll be best served opting for vertical blinds, which will allow you to still use the door with the blinds partially open. This allows you to balance out the light even more and is a great way to add an extra splash of colour to your living room.
Add A Rug
As you want to spread the focus around the different décor elements in your living room, you need to do that both horizontally and vertically, a rug is great way to pull attention vertically, as they're situated on the floor, having a rug in line with the patio door will help draw attention to both the rug and patio door.
Again, rugs are a great way to add a splash of colour or a nice design to any room, so look to find a nice rug that compliments the rest of your living room's décor without being too overpowering and you'll create a nice dynamic between the patio door and your flooring.