No matter its size, your  bedroom is indeed your master room and the room with the most intuitive decor potential, since this is where you spend most of your relaxing time. As such it deserves quite a focus in order to create that "feel good" experience with each and every piece.
There are many affordable ways of expressing yourself in this personal space with pieces that help you recharge, dream and simply relax. Here are the top unique décor items for your bedroom interior design selected by experts to turn your bedroom into an absolute retreat:
Your bedroom is for that time when you just need a little space, and this lamp will take you even further to the outer-space to live your best (galactic) life. It's an affordable yet very unique piece that will add some ethereal coolness to your bedroom and accentuate the relaxing feeling with its splash of colour.
This lamp comes with 16 different colors that you can pick depending on your mood: you also get the option of adjusting the brightness to give you the hue that will suit your type of evening. It also offers 3 different lighting modes. It's obviously made to help you check in the right relaxation mood.
And if you like to sleep under the galactic hues, this lamp's battery life can go up to 10 hours, allowing you uninterrupted sleep under the galaxy shining colors.
As a piece of beauty in your bedroom, this Galaxy Lamp has a round spheric design gently placed on a sophisticated wooden base that's very attractive on its own. It'll still add a spectacular theme to your bedroom even when not lit.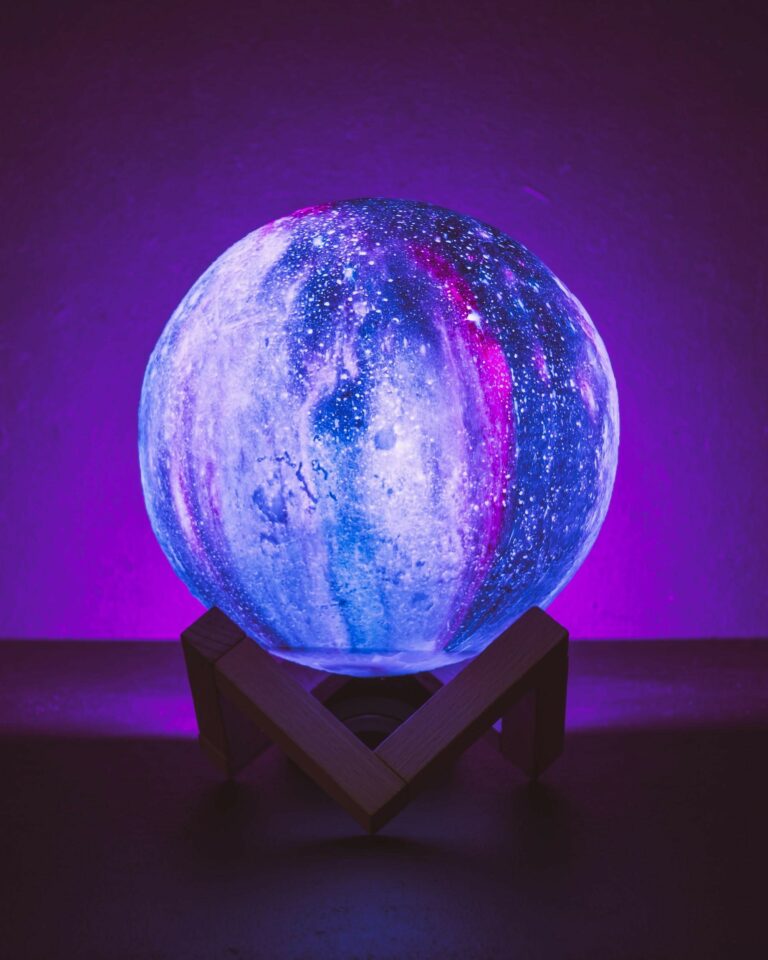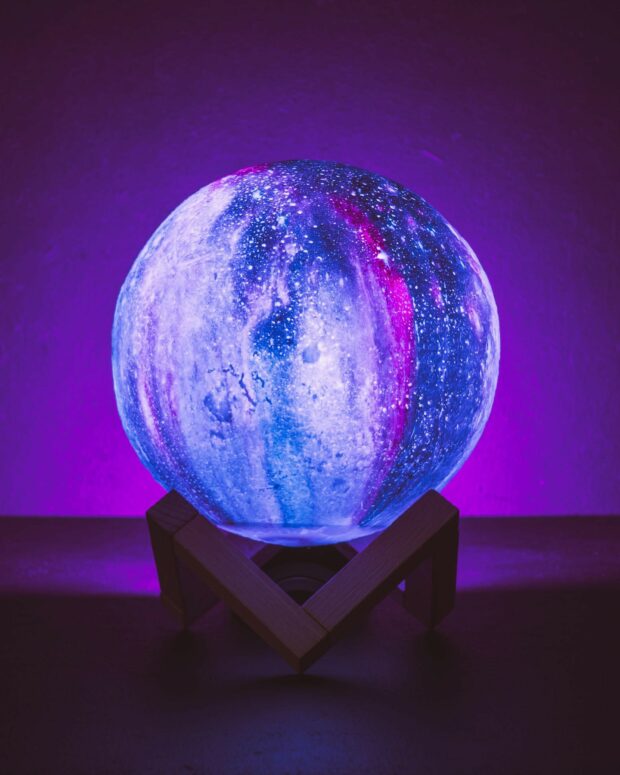 Source: Galaxy Lamps
Bedroom lighting needs to include accent lighting to create that soft subtlety that's inviting for a relaxing vibe. Why not let the heavens guide you this time? The Levitating Moon Lamp is just the perfect ambience light to create the right mood or that added romantic feel into your master space. It creates a cozy glow and cements together the lighting and the general design of your bedroom for a spectacular ambience.
This unique lamp has been designed and crafted using actual high resolution NASA imagery to recreate a texture that looks completely like the real moon. Its uniqueness is observed in how it floats mid-air, gravitating silently just like our real satellite up in the skies. It charges wirelessly, adding to the aesthetic feature. The Levitating Moon Lamp offers a warm gentle glow, perfect for any bedroom.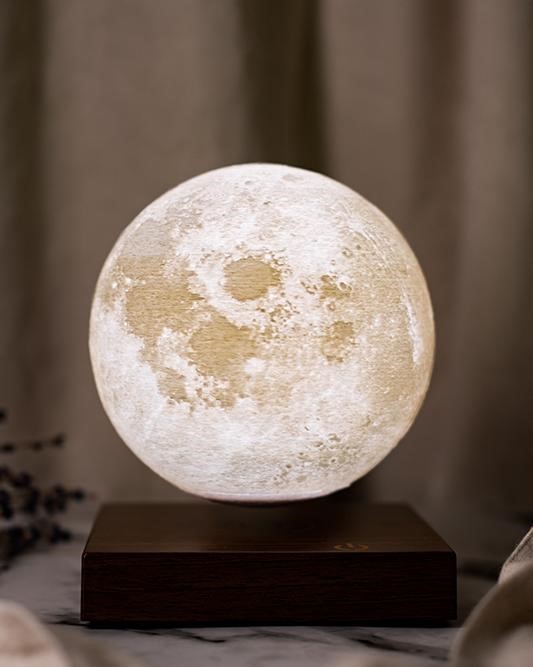 Source: Galaxy Lamps
Something classy at the end of the bed can be a functional visual. Consider it a place to tie your shoes or prop your leg when pulling up those tights. Besides this, a bench can still act as extra storage for a few books that you're currently reading, a place for your throw and so on.
For a spectacular look, let the bench be a couple of inches below the top of the bed factoring in all bedding including duvets, whose height will keep the flow of the room smooth. You can choose to dress the top of the bench with the same fabric as your headboard, or use elegant soft fabrics such as velvet or faux croc skin.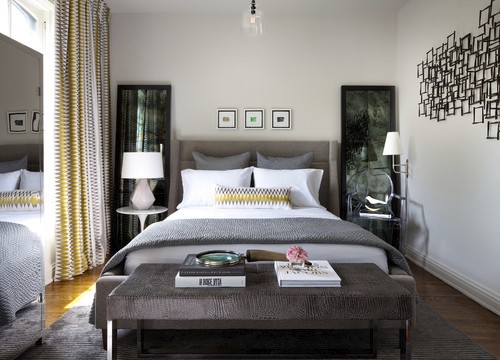 Bye dark corners and welcome mirrors. There's no truer way of bouncing off light around your bedroom than with a strategically placed mirror. This would be especially a more than welcome décor idea if your room has small windows or none at all. It can also be your dressing station, especially if you use an oversized mirror. It'll be both functional and a shiny piece inside your bedroom.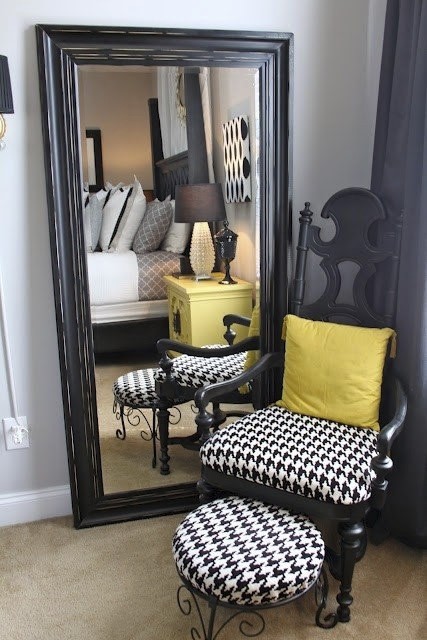 Take Home
These 4 top décor items for a spectacular bedroom have been selected with much consideration to ensure they suit any room no matter the size or décor style. The lamps are as versatile as functional and beautiful décor items while the furniture remains timeless.