The idea of cutting down on your expenses and leading a simpler life is called downsizing. It is common among seniors who want to make the most of their retirement without having to worry about hefty bills. Surprisingly, it's also becoming more popular among younger people. Housing Wire reported that 80% of millennials consider downsizing as a way to save money.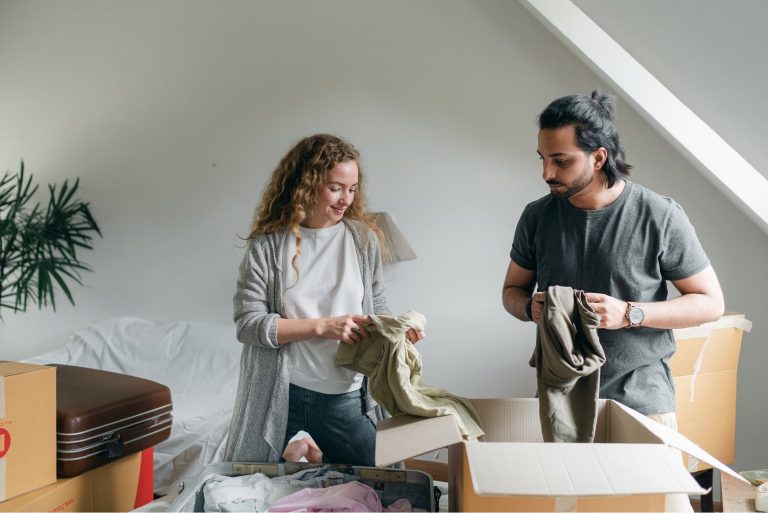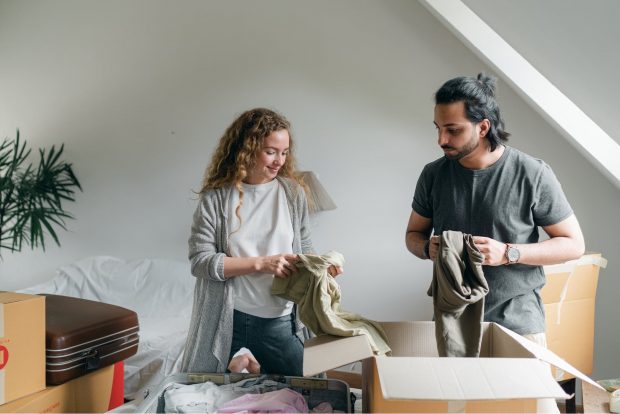 Downsizing will always be on the table regardless of which generation you belong to. You just need to make the transition worth your while. Before you get started on scaling down your lifestyle, consider these essential tips:
1. Give it a second thought
You may feel like downsizing is the best option to save more money, but is it the only one? Weigh the pros and cons of downsizing. While it does help you reduce your utility and lifestyle expenses, it also entails living in a smaller space.  It can also be burdensome to give up certain items and hobbies that spark joy.
It all boils down to how you want to shape your future. Don't just look at downsizing as a generational trend that you need to follow for some reason. You need to look at its long-term impact on your life. If you are not sure about maintaining a simpler lifestyle in the next ten years, then you ought to give yourself more time to think. Otherwise, you could end up regretting the decision.
2. Decide as a team
Single people generally won't run into problems as they downsize, but partners may experience some friction if only one of them is amenable to downsizing. Expect to engage in feuds, especially since downsizing involves making sacrifices and major adjustments. Even so, there is always a good chance for both partners to compromise.
If you are living with your spouse, clear and open communication is the key if you want them to agree with your decision to downsize. You need to explain the reasons why it's preferable and show the practical side of it. You should also listen to their suggestions or issues. Regardless of the outcome, what's important is that you involve your partner in the process.
3. Know what to give up and scale down
If you have decided to downsize, the first thing you must do is to determine the things that cost a lot of money and effort to maintain. Your home should be the first thing that comes to mind. Consider how much you are spending a month on utilities and home maintenance. You may also realize that your home is too big for you to maintain. At this point, transferring to a smaller home would be practical and cost-effective.
Apart from your home, you should also consider other aspects of your life that cost a great deal. If you own a gas-guzzling vehicle, for instance, you may choose to swap it for a car that doesn't consume as much gas.
At any rate, making such sacrifices can be beneficial in the long run. This will give you less to worry about as you live a simpler life.
4. Determine your minimum needs
Most people would like to think that downsizing involves sacrificing comfort and convenience. On the contrary, it's possible to live a more frugal life without making things hard for yourself or your family.
If you want to transition from homeownership to renting, you can always lease out an apartment or townhouse that has all the things you need to lead an enjoyable and comfortable life.
All you need to do is to list down your expectations. Will you be moving to a city where living expenses are much cheaper and tax rates are lower? You might want to hunt for communities where rents are low yet public recreational facilities are easily accessible.
5. Know how to finance the transition
Downsizing is not just a lifestyle decision; it's also a major financial decision, especially if you have debt and make payments on your current home's mortgage. With these issues in mind, you wouldn't want to dive in headfirst and worsen your financial situation.
If you're downsizing as part of your retirement plan, you should have a good idea of what to do with the money you received from selling your old home. Ideally, it should be set aside to fund your retirement needs. Take the time to develop a financial plan that will sustain you throughout your remaining years.
If you are not retiring but would consider scaling down your lifestyle, it is still important that you have enough cash to cover the transition.  In addition, you also want to reduce the time and cost that goes towards the process of selling your home.
If you would like to sell your home as-is, you can always reach out to home buying companies such as Milwaukee's creamcityhomebuyers.com. That way, you won't have to pay extra in commission, closing costs, and repairs so you can downsize immediately. With the profits from the sale, you can purchase a smaller home and settle down right away.
6. Maintain and enjoy
Once you have finally settled down in your ideal downsized home, you will need to make the most of it. It won't be easy if you are not used to living minimally. It takes time to embrace the small things, so consider tracking your monthly expenses to make the transition easier and more tolerable.
By living in a smaller home and with less money flowing out of the bank, you will be surprised by the amount of money you are saving each month. Apart from utility bills, you will also be paying fewer taxes and insurance premiums.
There will also be minimal repairs and improvements to your property, saving you more time and money compared to living in your previous home. By focusing on these highlights, you will eventually get used to the shift in your lifestyle.
If you are planning to downsize anytime soon, it's important that you come prepared. Keep these tips in mind and embrace a less taxing and less costly life.