Do you have guests this Christmas and you still don't know what to do? An easy, healthy and very tasty option is the baked sea bass, one of the typical dishes of these holidays. Here is the step by step of recipe.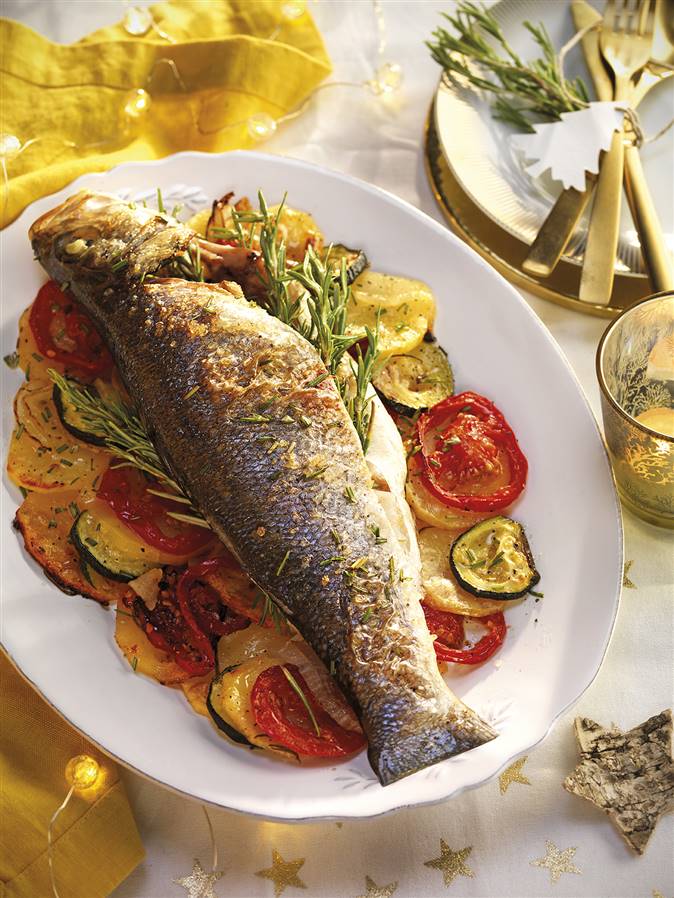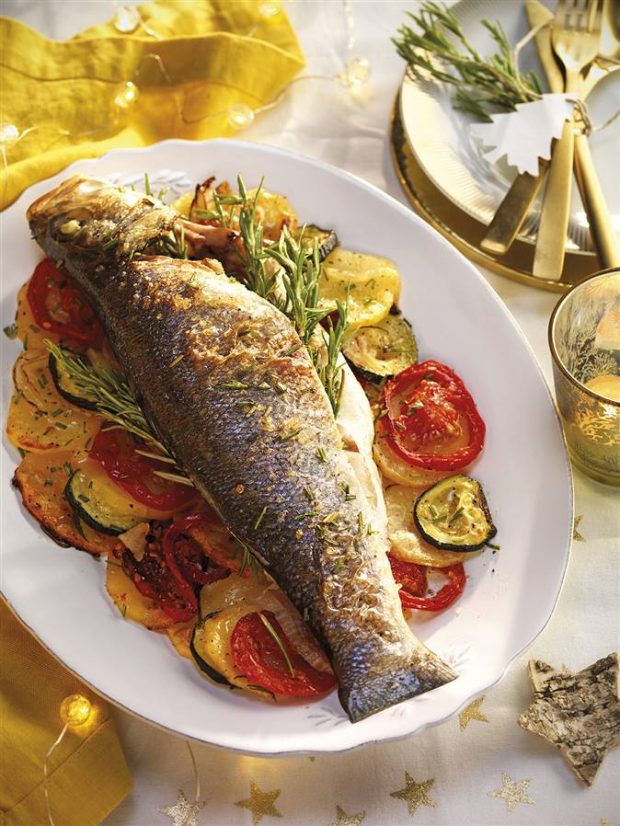 Christmas is coming, and if you have to make a family meal, it is time to start thinking about what to do for lunch or dinner. One of the star dishes and one of the lightest among the Christmas menus is the baked sea bass. It is easy to make and it is very tasty. You are sure to succeed with your guests!
Below you have the step-by-step to make a baked sea bass accompanied by potatoes, tomato, and zucchini. Follow the steps and they are sure to suck your fingers!
TIME: 60 min.
Ingredients for 4 people
One 1.5 kg sea bass

4 potatoes

A zucchini

4 tomatoes

An onion

3 sprigs of rosemary

Salt

A glass of white wine

black pepper

olive oil
How to make the baked sea bass step by step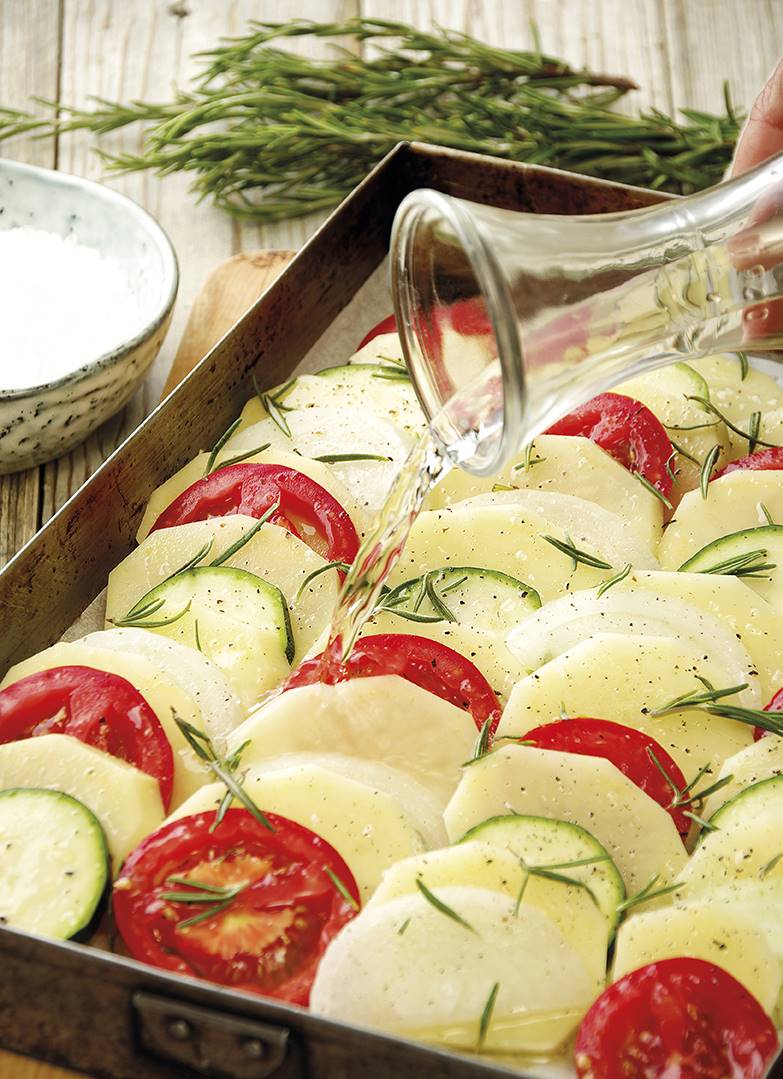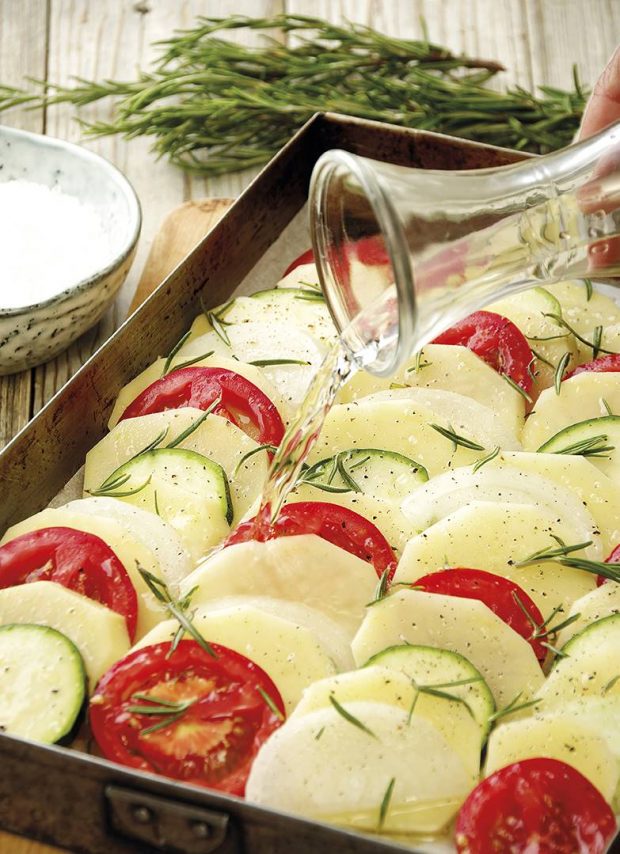 Step 1.

The first thing you should do is peel the potatoes, wash them, and cut them into slices that are not too thin. Then wash the tomatoes, sprout the zucchini, peel the onion, and cut everything into slices.

Step 2.

Before placing the vegetables in a suitable baking dish, brush the bottom with a little oil.

Then put the onion, zucchini, and tomato slices, alternating them and slightly on top of each other.

Before putting them in the oven, salt and pepper them, drizzle with a little oil and pour over the wine.

Wash a sprig of rosemary, chop it and sprinkle it on top.

Step 3.

Put the dish in the oven preheated it to 180º and let it cook for about 25 minutes.

Step 4.

Take advantage of this time to clean the sea bass (if you have not done it at the fishmonger), remove the guts, and wash it well.

Then, you should dry it with kitchen paper.

Step 5.

Spread the sea bass with oil, season it and insert a washed rosemary sprig into the hollow of the gut.

Place the fish on the vegetables and cook for 30 more minutes, until you see that the surface has browned.

Step 6.

When you remove it from the oven, serve it right away.

It will be very good if you water it with a thread of oil and sprinkle the remaining sprig of rosemary washed and chopped.

And to enjoy!