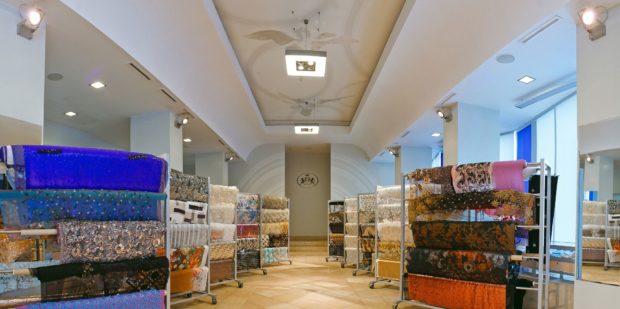 Fashion is an art of looking exceptional and every person in the world wants to be so. However, fashion is not the only thing that shapes the image of a man or woman, – it is the unique style that coincides with the inner world and lifestyle, and, what is more, gives comfort in each season around the year. Making you feel comfortable and cozy is the primary function of clothes and here textiles matter the most.
Today, we are discussing the fabrics trends which will, as forecasted, follow in 2020 to provide an insight into what outfits to focus on to be at the same time comfortable and look great.
The Top Fabrics Great to Combine in Most Women's Outfits
Now, not every textile suits any occasion. So you have to know which fabrics will be better for casual looks and which are better to leave for an evening in the restaurant. Here we have gathered the most universal fabrics to mix in this new 2020 year, so read on to check yourself – do you wear everything right?
1.Cotton and wool.
Being the best options for the fall or winter looks, these two are a perfect match for both fair and rainy weather. Plus, they look especially good together in combinations like a woolen sweater or jacket + simple cotton trousers and can be worn to the office, university, while bein gon a tour or going shopping. Wool is also perfectly fit for overcoats and accessories, – hats, scarves, gloves. Still, mixes of woolen tops with leather bottoms are also not less popular.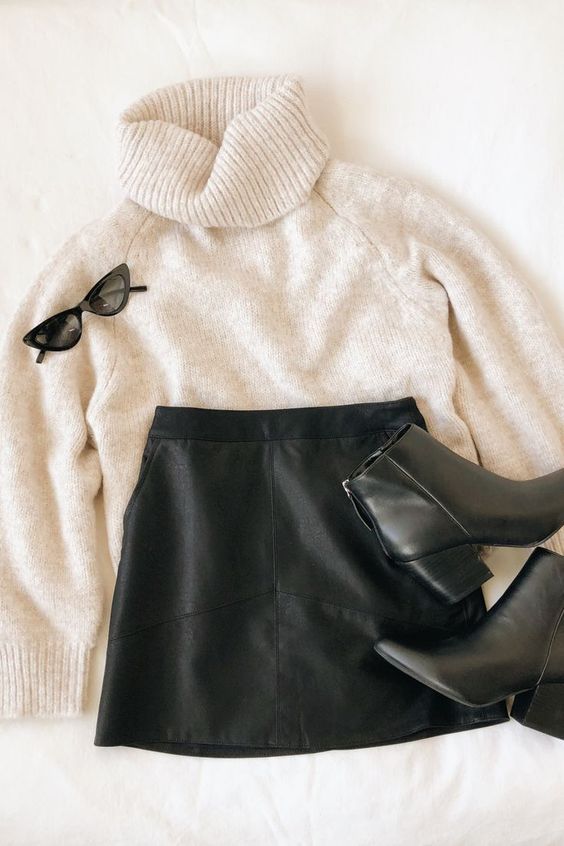 Picture on Pinterest.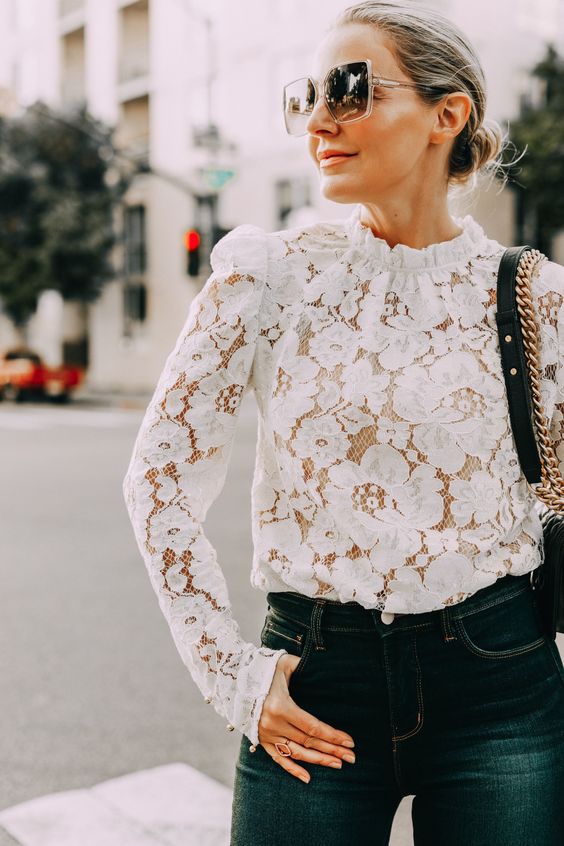 Picture on Pinterest.
While with casual style the simpler = the better, to create a romantic outfit you will need to include some creativity. Lace works best for light tops and dresses, however, isn't desirable in blends with other lace clothes and MUSTN'T be too much. Let it be a one but sure accent in your whole look.
Special one-in-whole-life occasions also deserve to be perfected by such exclusive looks, not only this year, – at weddings or prom parties, laces of any model and color will be just right. The wide choice of the high quality lace textiles of any type, color, and pattern can be found at www.tissura.com where you can purchase luxurious fabrics for any purpose.
P.S. To buy beautiful laces for wedding ceremonies, go to  https://tissura.com/catalog/women/bridal.
3.Silk.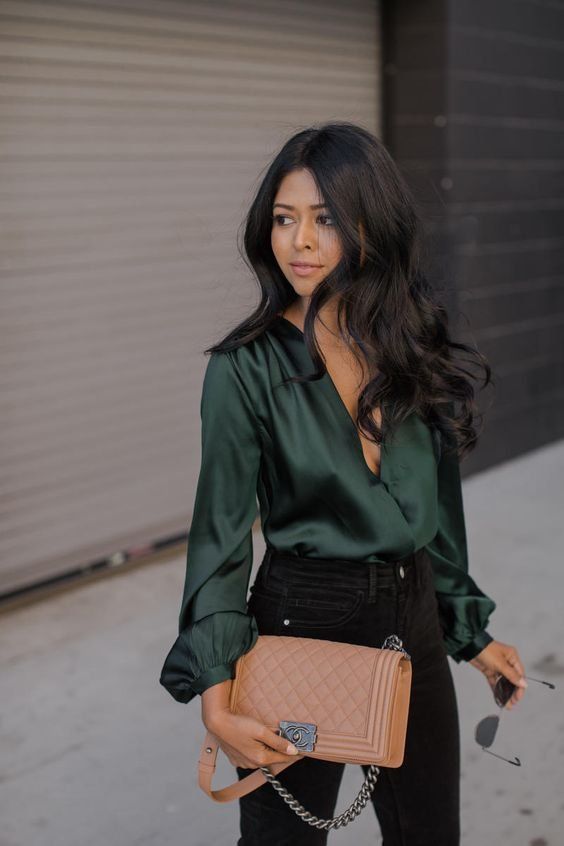 Picture on Pinterest.
In today's fashion, silk is no longer the material purely for pajamas. In comparison with lace, silk blouses and dresses can become unboring alternatives to the conventional office clothing (on condition that combined with office suit elements) and be elegant accents in both trousers- and dress- combinations.
4.Floral fabrics.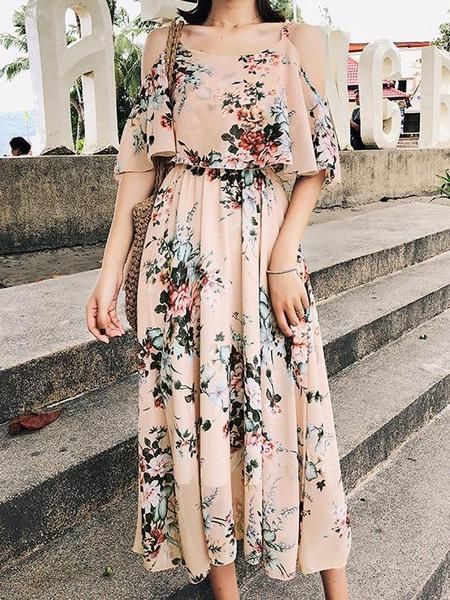 Picture on Pinterest.
While just a decade ago floral dresses have been a sign of a 'village girl' style, now such outfits make a much more noble impression. In fact, floral prints have become world popular and show no sign of stopping – they are worn on blouses, skirts, even autumn and winter coats. Floral fabrics best go solo, however, as a part of the outfit, they might be successfully combined with basic colors like black, beige, grey and brown-caramel.
Looking for your personal style might take long, but it is never too late to go on searching. So, let this search be enjoyable for you and develop the best taste in your clothing style this year.