Are you looking for the best essential oils to set the right mood for a romantic night in? If so, you've come to the right place — and you have a lot of good options to create the perfect evening. By choosing a romantic scent for your home, you'll create the perfect backdrop for some quality time with the special person in your life. You can also buy wholesale essential oils in bulk to save money!
Curious to learn more? Keep reading to find out about 12 of the best essential oils that will put you in the mood for love!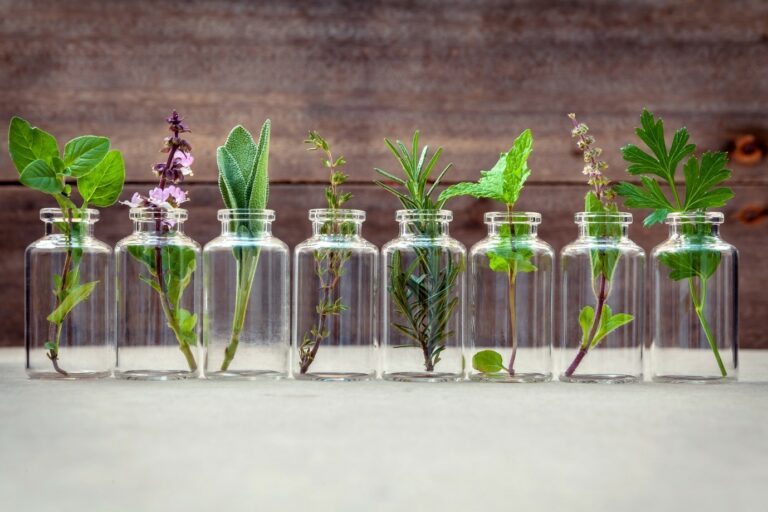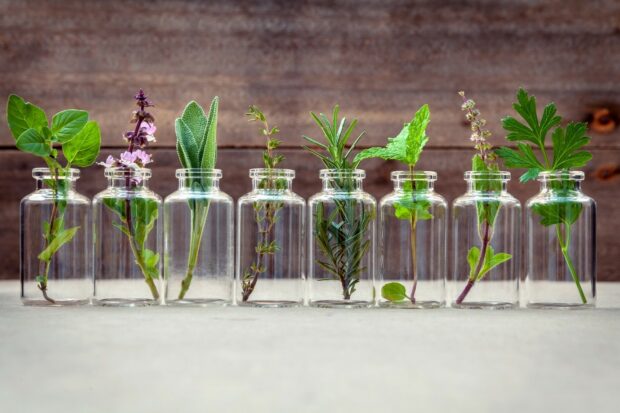 1. Have Clary Sage on Your Nightstand
When it comes to essential oils that can make the mood right, clary sage is one of the best. Many practitioners believe that clary sage can help reduce blood pressure — and enhance libido! Be sure to keep a bottle of this herbal oil nearby to make the mood right.
Its scent blends spicy peppermint notes with touches of citrus and cloves. The result is something earthy and unique. Clary sage doesn't smell like something you might expect, so diffuse it when you're trying to add a romantic twist that will be appealing to both you and your partner.
2. Sandalwood Will Settle You
Feeling anxious about spending an evening with a new person in your life? Add some drops of sandalwood essential oils to your diffuser to calm your nerves. Its perfect aromatic mix of woodsiness and botanicals will help your body feel relaxed and improve your mood.
Plus, there's more good news. Sandalwood, which comes from the sandalwood tree, pairs well with lots of other scents. If you or your partner have on some perfume or cologne, don't worry — the sandalwood should complement whatever you're wearing!
3. Reach for Rose
A dozen roses always is a classy gift for your special someone, but did you know that you can enjoy the scent of roses in the form of essential oils, too? You can, and you won't regret investing in a bottle of rose essential oils. The rich floral aroma will have you feeling more relaxed — but at the same time, you'll also be feeling more energized for date night.
Rose essential oils can be on the pricier side, but don't let that dissuade you from taking the leap. As another option, you can make the oil yourself if you have access to rose bushes. That way, you'll be able to enjoy the soothing scent year-round.
4. Lavender is One of the Best Essential Oils
No matter what the situation, lavender is a good go-to essential oil to have in your cabinet — and it's guaranteed to make your home smell amazing on date night. This essential oil helps lift your mood when used in aromatherapy, so diffuse away any time of day.
Lavender's soothing scent will entice anyone to come closer to you, so diffuse lavender essential oils in your bedroom and keep some lavender lotion nearby as an added source of pleasure. Lavender can help you sleep better, too, so after a romantic night with your loved one. You'll be able to rest in each other's arms until the sun rises.
5. Ylang-ylang Oil Will Set the Right Mood
You might not have heard of ylang-ylang oil, but it's definitely one you'll want to have in your essential oils stash. The oil's sweet and aromatic scent delivers on setting a perfect romantic mood during date night.
The oil comes from flowers on a tropical tree commonly found in areas within the Indian Ocean. Its unique floral scent has the effect of calming anyone in its presence — and potentially reducing inhibitions. Add a few drops to a diffuser or candlelit bubble bath to establish the ideal setting for a relaxing night with your partner.
6. Brighten the Moment With Orange
The sweet smell of citrus can be the ideal way to kickstart a romantic evening with your partner. The brightness of the scent will keep you alert and engaged with whatever comes your way. It's important to know that not all orange essential oils are the same, as some are sweet, and others are more bitter.
With whichever type of orange essential oil you choose, you'll love feeling at ease whenever you inhale the fresh orange scent lingering in the air. Another benefit? You can mix the sweet orange essential oil with several other essential oils to craft a romantic and aromatic blend.
7. Geranium Is Sure to Please
If you've planned the perfect romantic night and want to add a dash of springtime flair to your night, try adding some drops of geranium essential oils in your diffuser. This floral oil will do the trick to add a sense of lightness and femininity to even the coldest and gloomiest winter evenings.
Everything will seem fresher around you, and you'll feel grounded and ready for whatever the evening brings! If you can't bring fresh flowers inside for your special someone, at least you can share their bright and fresh scents of a fresh pot of geraniums.
8. Give Ginger a Go
You might know that ginger is good for digestion, but that's not all it can do. The spicy, earthy smell of ginger can boost confidence, too. And when it comes to romantic evenings, you want to feel confident and comfortable heading into your time together.
Diffuse some ginger essential oils to help you feel ready for the night ahead. The oils are derived from the ginger plant's root, so you know you'll benefit from their natural goodness and peppery aromas.
9. Get Romantic With Rosemary
Rosemary is a common choice for seasoning your food, but did you know it's also a great choice when it comes to essential oils? The scent of rosemary includes anything from bright citrus notes to woodsiness. When you diffuse this essential oil, you'll feel like you're in the woods enjoying a crisp fall day.
As the calendar turns toward fall, a dash of rosemary smells even better in the air. Grab a fleece throw and diffuse a few drops of this essential oil before you settle in together on the sofa. This essential oil will help you and your partner feel cozy and closer in no time.
10. Frankincense Adds Some Mystery to the Air
While you might associate frankincense with the Christmas season, this tree resin can offer so much more — especially in the form of essential oils. When you want to feel cozy and calm, add some drops of frankincense essential oil to your diffuser. The unique aroma can be a great addition to the air at any time of year, and it will form a great conversation point when your partner arrives for your date.
Many users highlight frankincense as the perfect antidote for stress, so if you've got a date scheduled after a hectic workday, diffuse some of this essential oil to calm your nerves. The woody aromas smell otherworldly!
11. Cinnamon Bark Will Have You Ready
You can spice up your evening with a few drops of cinnamon bark essential oils. There's nothing like the warming aroma of cinnamon, and this essential oil will help you feel energized all night long. Channel a little bit of peppery warmth for your next date.
And of course, you want to choose a quality essential oil diffuser that looks good no matter what oils you choose to diffuse. If you're looking for an elegant diffuser that will elevate any room, this oil diffuser will offer the class and quality you need.
12. Go With the Classic Choice: Vanilla
When it comes to can't-go-wrong options, vanilla is it. Whether it's flavoring a bowl of ice cream or being diffused into the air, vanilla offers a sweetly pleasing aroma that will make everyone in the room happy. When you're not sure what to do, go with the classic choice.
If you're inviting someone new home for a cocktail or movie night, turn to vanilla as the effective and sweet scent for your space. And vanilla is anything but vanilla. Many devotees claim that vanilla essential oils can enhance libido!
Set the Mood
Whether you're with a new special person in your life or trying to bring some fire back to a longterm relationship, you can enhance your evening with the help of essential oils. The best essential oils are pure, clean, and wonderfully aromatic. Choose the right scent to create the perfect ambiance for a romantic evening.
When you're ready to find the latest info on anything from romance to celebrity news, check back with us for more great articles!