Interior design is a dynamic field that is continually evolving. Changing consumer wants and needs, along with what's popular in a social media influenced world, inform many modern design trends.
One popular trend as of late is Southwestern rugs – colorful, handcrafted woolen cloths, steeped in Native American art and culture, woven into intricate patterns that convey important cultural symbolism. These works of art are making a come back and gaining popularity in homes all across the country.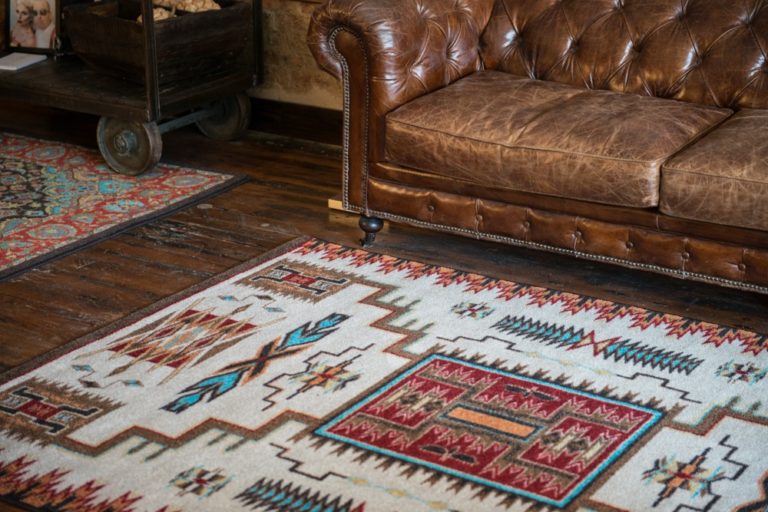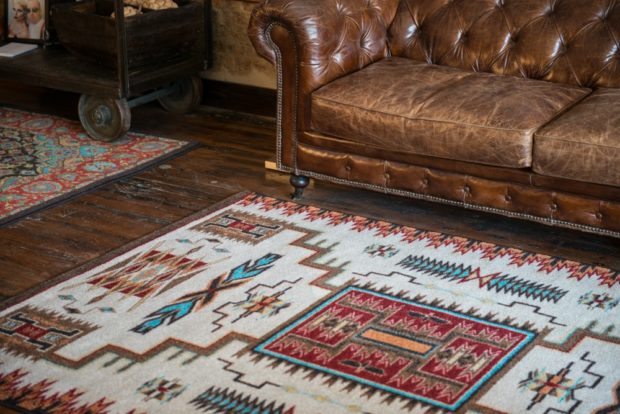 So, what are Southwestern rugs? Where do they come from, and how can you effectively use them to enhance your home's décor?
Southwestern Rug History
Also known as Navajo rugs, these intricately designed tapestries, were hand-woven by the Navajo peoples who live in the states of New Mexico, Arizona, Utah, and Colorado. Navajo women enhanced their weaving knowledge by borrowing influences from their Pueblo Indian compatriots, to weave distinct styles in the 1600s.
Used initially as saddle blankets and cloaks, and then prized and popularized by 19th century traders for their intricate artistry and striking geometric patterns, Southwestern rugs have now evolved into the world of popular interior design.
They are a cornerstone of Southwestern décor and any weavings made before the 1880s are highly collectible museum pieces.
Defining Qualities – The Perfect Accessory
These rugs don't just decorate your space—they tell a story. Hand-spun with dyed raw wool, using a high-quality six or seven-knot count, these authentic rugs are commercial-grade, durable, allergen-free, and easy to clean.
The patterns on them are intricate and convey meaning or show the period of each rug. Early Southwestern rugs have simple patterns woven in contrasting-colored white or blue horizontal lines.
The Chief's blanket-style rugs of the first half of the 19th century display a distinct but straightforward horizontal line pattern, with the center stripes being more extensive than the outer ones.
Later in the 19th Century, the early rug era began, and intricate diamond patterns were featured prominently. Designs like Moki, Ganado, and Two Grey Hills are excellent examples of the weaving profiles of this period.
Modern patterns are just as striking and can range from scenery, houses, and stick people.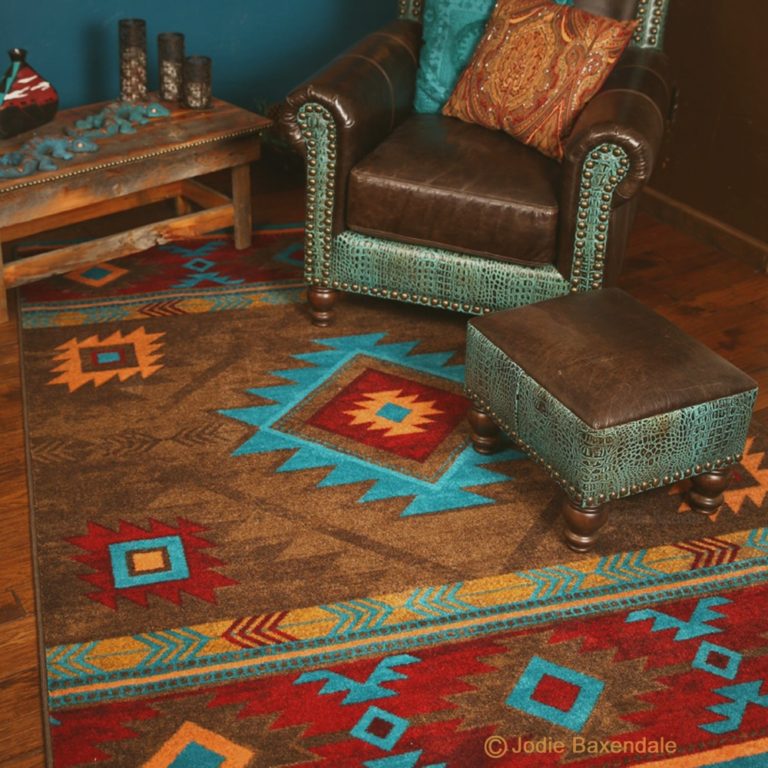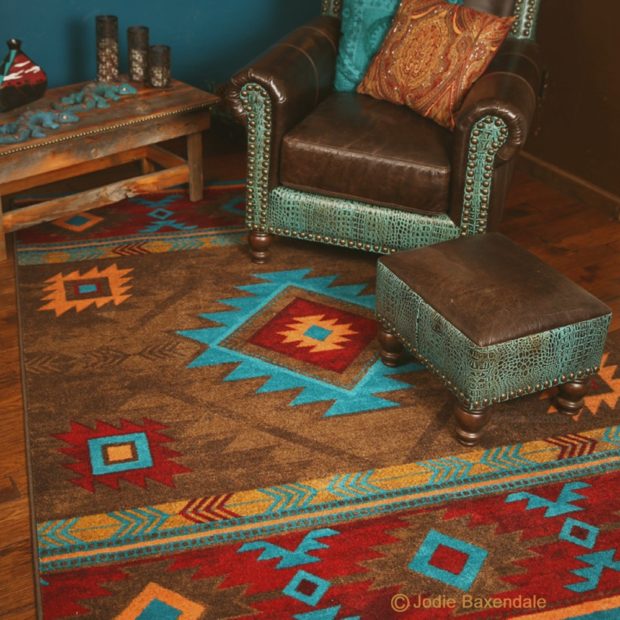 Decorating Tips
Don't just use Southwestern rugs as floor or area rugs. These versatile tapestries can be employed all over the home to showcase the best of Southwestern interior design. Some excellent ideas include:
Hang these colorful tapestries along your hallway to inject color and create interest
Use as a focal point on one wall in your living room instead of a painting
Cover your cushions with this striking tapestry—they'll be sure to make your sofa or accent chair stand out
Add a Bit of Decorative History to Your Home
Southwestern interior design embraces the vintage modern philosophy, where traditional and handcrafted pieces blend beautifully with modern pieces of furniture.
This school of thought combines the old and the new, providing a serene but colorful ambiance for your space. Express your creativity and embrace this modern interior design trend that's eclectic, original, and bohemian, by using Southwestern rugs in your home today.