Long live denim. The most democratic fabric continues to show that it has a rope for a while. If so far in 2021 we have already seen how it made an appearance in some of the collections of low-cost firms, next season it will decline in denim. And we are not referring only to the pants, which in addition to experimenting with new patterns, opt for straighter silhouettes than those of previous seasons, but also to other garments such as long and straight men's coats or dresses. But if we have to highlight something among this blue tide that arrives ready to sweep away our closets!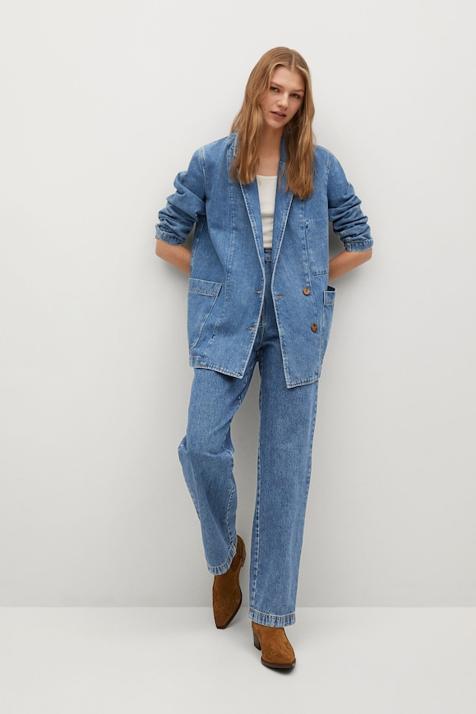 And we have been announcing it since the beginning of this fall: men's tailoring was going to be one of the most important driving forces with which the winter wardrobe was going to reinvent itself. A current that already has many followers and that, facing spring, is looking for new forms of expression.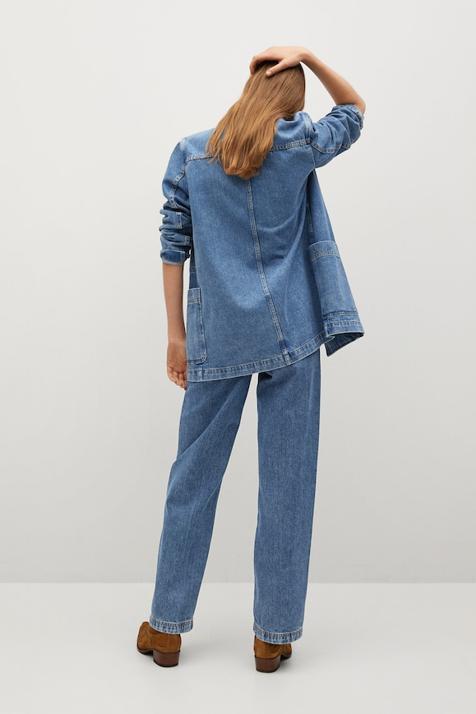 It is a set of jacket suit, made of light blue denim. What among connoisseurs is known as the 'Canadian tuxedo' and reminds us of the iconic look that Britney Spears and Justin Timberlake wore together on the red carpet at the American Music Awards in 2001.
Casual but formal, the square silhouette of the double-breasted blazer plays with the contrast of brown buttons to complete it, the pants are high-waisted, straight, and with darts. A masculine nod to the look that makes it perfect to be worn with all kinds of footwear, from suede boots to sneakers or even a pair of high-heeled shoes.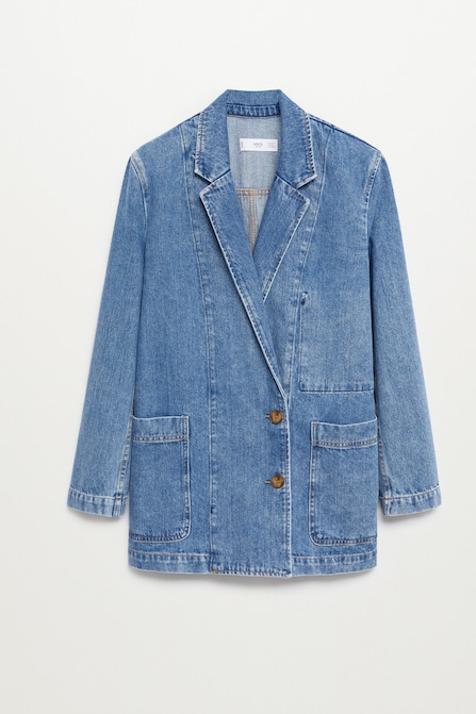 The forcefulness of the look means that it can be worn with a simple white t-shirt but also with a printed blouse for a more urban twist. And of course, separating the pieces to wear them in different looks is another option since the jacket by itself works just as well.