The summer is always a testing time for hair as the heat and humidity can play havoc with its general health and styling. Fortunately, having great looking hair even during the hottest of days is possible with these simple and easy to follow methods.
Cover up
In the same way that you wear sunglasses to protect your eyes from the sun, coverage via a hat or scarf provides similar protection for your hair on hot days. A layer of material will not only provide additional UV protection but also aid your scalp in its quest to retain moisture, so your hair remains glossy. A hat can also prevent color-treated hair from being damaged by the wind.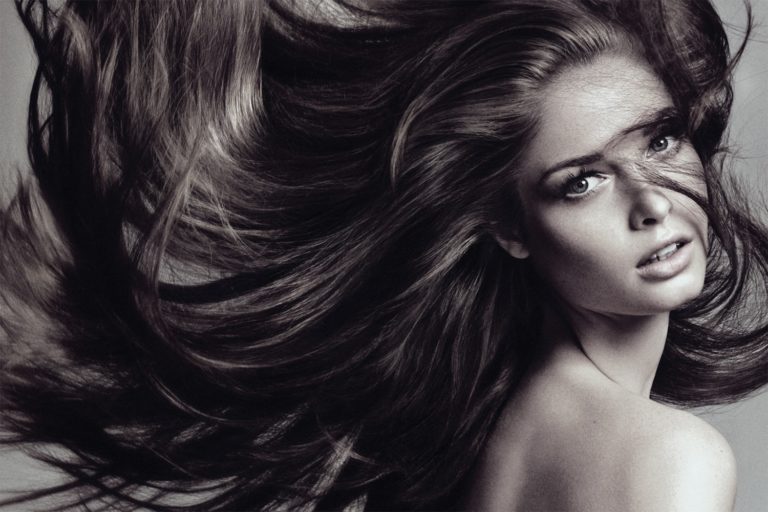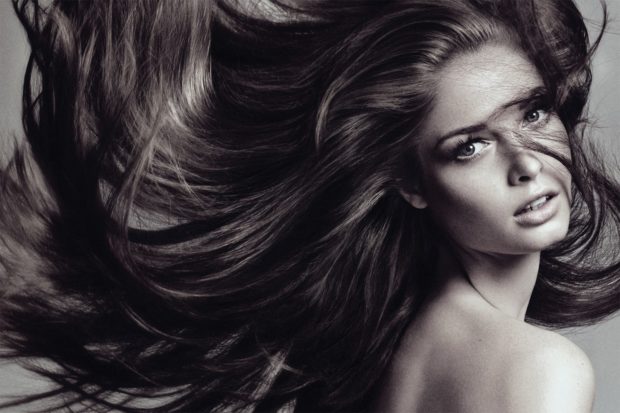 Change your washing routine
Washing your hair will keep your scalp healthy and ensure hair remains soft but it is important not to overdo it. Regular lathering can strip away the natural oils that make your hair strong and shiny. These problems can be exacerbated during hot and humid periods of weather. Rather than washing it daily, try a short rinse in the shower or opt for a spray of natural dry shampoo in the morning.
Get a trim
Longer hairstyles are particularly prone to damage from the sun between June and September so you should book yourself in for a trim with a local stylist to rid yourself of split or overgrown ends, which can damage the hair shaft when they grow out. You don't need to major cut or restyle here, just ask for the ends to be dusted off so your hair is in prime shape to cope with everything summer will throw at it.
Beware of the heat
Your hair will be exposed to the heat of the summer sun when out and about so you don't want to be putting even more pressure on it when at home. Try to cut down on the number of times you blow-dry your hair during this period and steer clear of flat-irons and straighteners as much as possible. When you do use heat styling tools, make sure your hair is dry beforehand as heat can lead to the expansion of water molecules which can be damaging.
Loosen up
You need a few "hot-weather hairstyles" in your locker to get through 90 degree Fahrenheit days without feeling hot and sweaty. Many of these looser hairstyles will also aid your quest in keeping hair healthy. Try a messy braid, an easy knot updo, high bun or swept up curls to keep your hair under control and reduce its exposure to ultraviolet rays from the sun. Tight hairstyles are not recommended as they can pull and damage hair which may already be dry during the summer.
Use UV protection
The application of sunscreen is universally acknowledged to be essential when out in the sun but the use of a UV protectant for hair is not as widely known or practiced. However, you can now buy oils, aqua seals and sun creams with UVA and UVB filters. Just adding a few drops of these products and running them through your lengths to the tips can provide a day's worth of coverage.
Apply a hair mask
A nourishing hair mask could be just what you need for your hair if it has been damaged after a prolonged period of sun exposure during a vacation or trip. Celebrity hairstylist Jason Collier recommends the application of a mask once a week to soothe dry and unwieldy hair. He adds: "For healthy hair post-holiday, nourishment and recovery are key. Use a pre-shampoo treatment and a nourishing mask for a few weeks after your trip."
Serum and boosters
You can also regrow, nourish, condition and protect your hair in the summer with a hair regrowth system. The Viabrance three product offering includes a serum, booster, and gummies to bring your hair back to life – you can buy Viabrance online to finally get thicker, healthier and easier-to-style hair.
Use the sun to your advantage
Make the sun work for you by using the heat to slowly dry conditioned or damp hair after a shower. Applying one of the heat masks touched on previously and soaking up the warmer climes for a five or ten minute period can lead to softer and hydrated hair and can even repair damaged tresses. The sun does have healing properties when used in short bursts so think about how you can work it into your hairstyle routine.
Focus on conditioning
Conditioning will bring your hair back to life and a natural deep treatment once a week could give it the extra kick it needs to remain shiny and healthy during the summer. You can create a treatment by mixing apple cider vinegar in water, which can be rinsed through the hair or, alternatively, use coconut oil after shampooing and a conditioner to de-frizz and add extra shine to your locks.