Peninsular worktops or peninsular kitchens as they're also referred to are becoming more and more popular as time goes on. Not only do they look great but they're ideal for kitchens that may not have the space to accommodate a completely separate kitchen island. In this article, we're going to look at what exactly a peninsular worktop is and why it could be the perfect choice for your kitchen.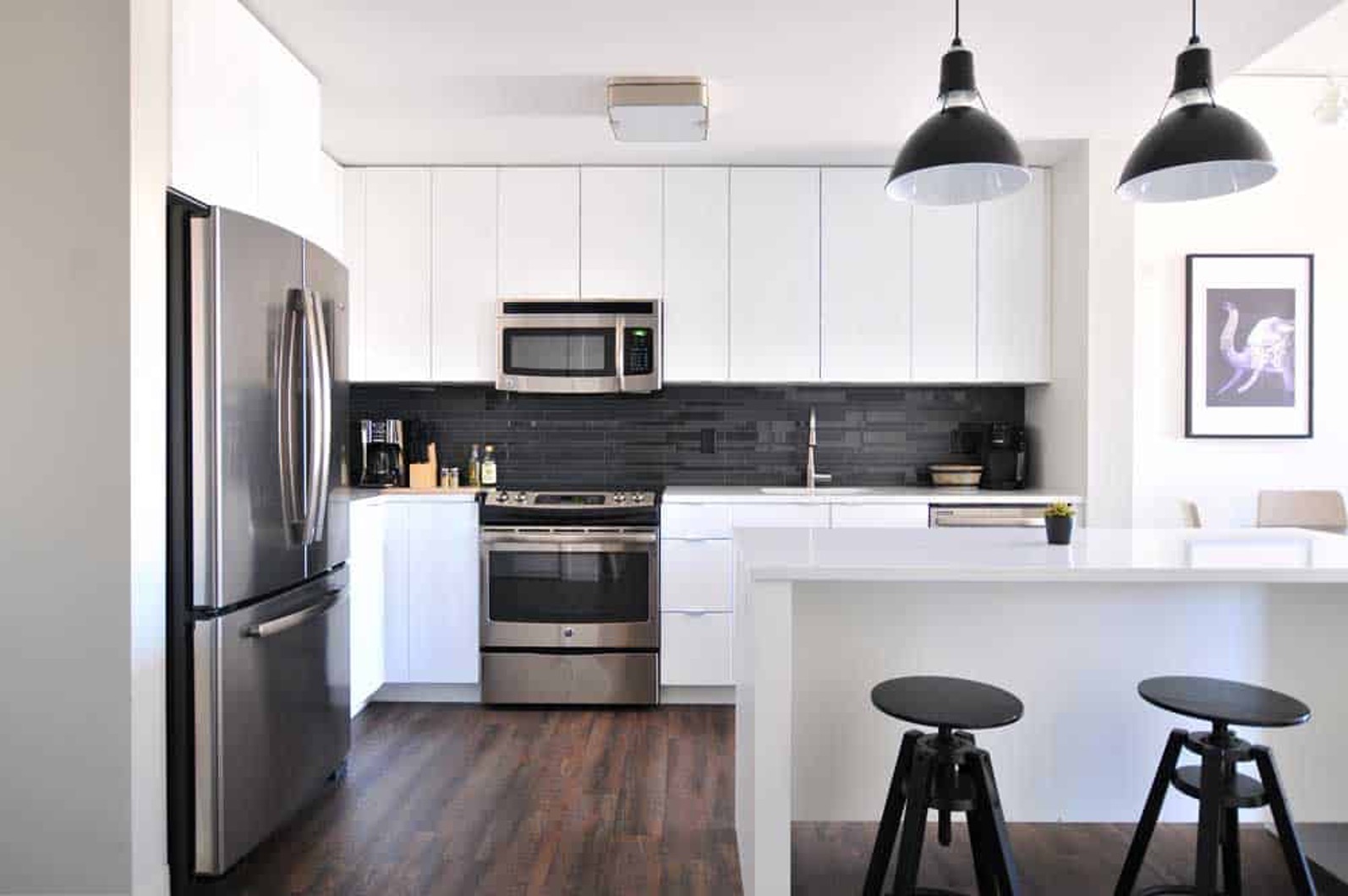 What Is A Peninsular Worktop?
A peninsular worktop is very similar to a kitchen island however a peninsular worktop is actually attached to a wall, whereas a kitchen island is freestanding. A peninsular worktop is accessible via three sides and can serve as a fantastic extension of your kitchen layout, helping create separate spaces in open plan kitchens that may not be able to house an island. From L-shapes to U-shapes, peninsula's sit flush against a wall and provide a beautiful addition both functionally and stylistically.
The Benefits Of A Peninsular Worktop
While peninsular worktops are renowned for being ideal in smaller kitchens, they aren't limited to smaller spaces for the simple fact that they offer incredible benefits. Here are just a few…
More Worktop Space – while an island does indeed provide more worktop space, you need to be able to move all the way around it which can often mean them being smaller than we'd like. With a peninsular however, sat flush against a wall, you can often enjoy more worktop space because the area that would be a walkway can become further worktop.
More Storage – while the extra worktop is amazing, additional storage underneath is even better. Make a real feature of a peninsular by enjoying additional cupboards and even integrated features such as drinks coolers and seating.
Great For Smaller Kitchens – while an island may take up huge amounts of space and require more space within your kitchen, peninsular worktops are ideal for smaller kitchens as they can be placed against a wall or pillar out of the way. They can be long, short, fat or thin.
Peninsular Worktops – Great Design
Peninsular worktops are a great addition to virtually any kitchen, offering space for additional storage, additional worktop and of course, a great social design. They're the epitome of both aesthetics and functionality.
Contact The Experts
If you'd like to find out more about peninsular worktops and whether this type of kitchen design would work for you, we recommend contacting the expert kitchen designer Essex, Matter Designs. Not only will they help you decide whether a peninsular kitchen would work for you but they'll help you create one of the most beautiful kitchens Essex with ease. Working with you the whole time, Matter Designs are who you'll need on your side to create your dream kitchen. Call them today on 01268 833 836.