summer material par excellence, linen instantly gives our looks an authentic chic that is most desirable in summer with its grained appearance. If linen dresses are already essentials in our seasonal wardrobe, their first cousin, linen pants, also has good arguments for squatting in our summer wardrobe: with its wide cut, it is ultra-comfortable and linen, thermoregulator, keeps our legs cool despite the hot weather. To adopt this summer chic basic, discover these hot and trendy looks with linen pants spotted on Pinterest.
Linen pants: 9 inspiring looks spotted on Pinterest to adopt this chic basic
Colored linen pants for an added style like the fashionista Leonie Hanne who opts for a pink version signed Jacquemus, or almond green like the Londoner Lucy Williams, this summer basic with high fashion potential is mostly available in mineral colors such as white, ecru, or khaki. Sober tones immediately sign an elegant and timeless allure. To play the card of singularity, we dare the striped linen pants: a happy medium perfectly in the printed trend of summer 2021.
1.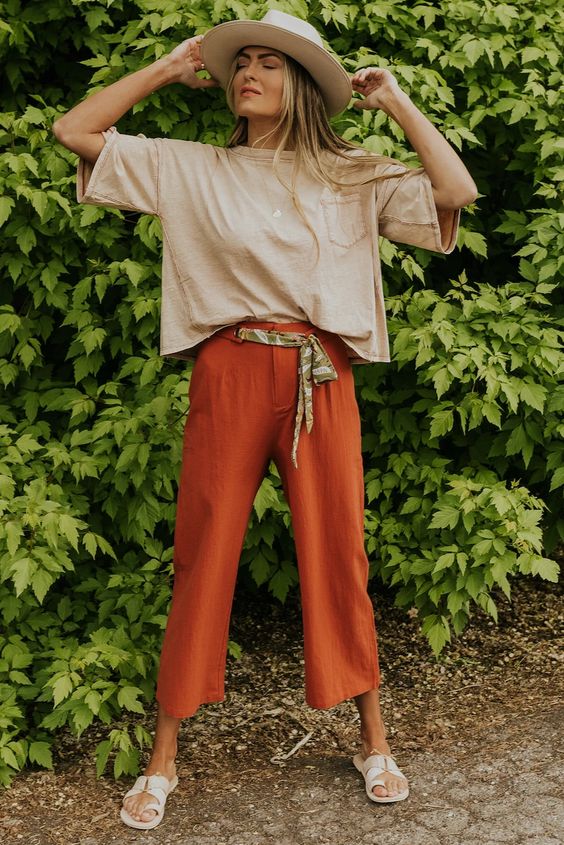 2.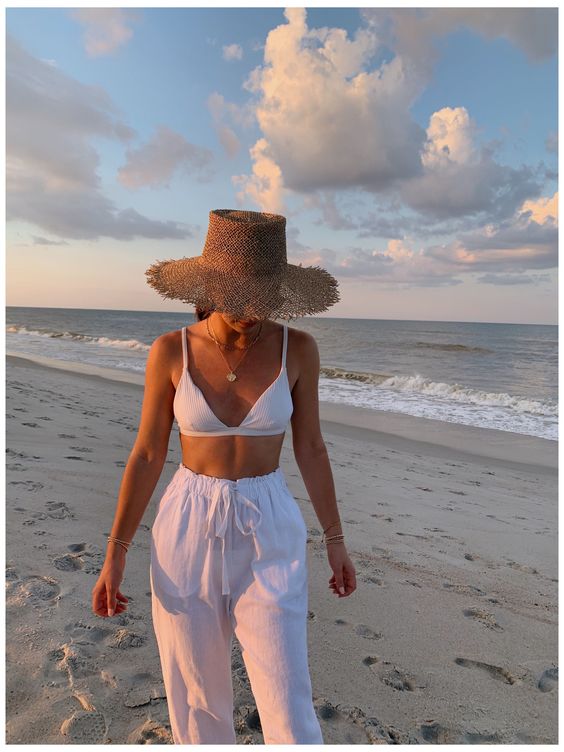 3.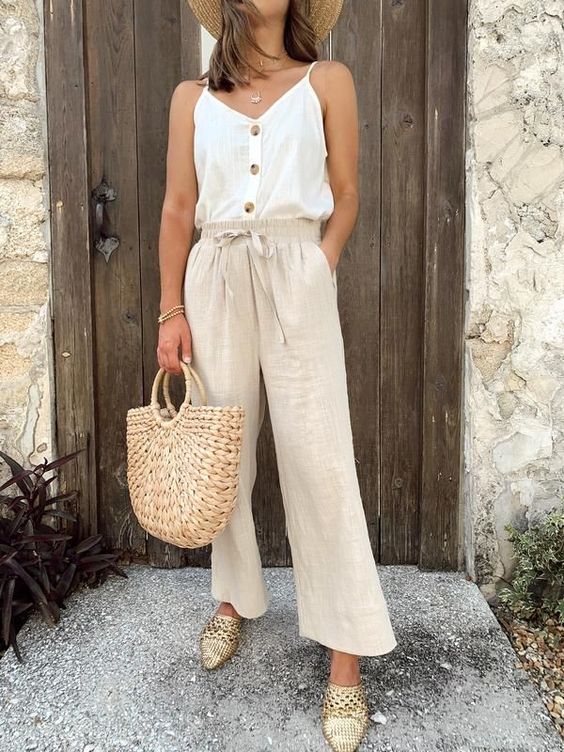 4.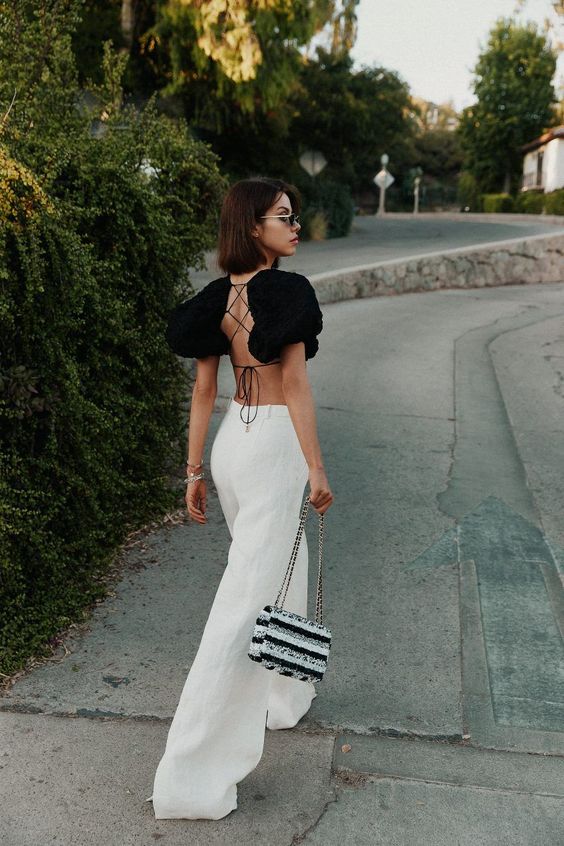 5.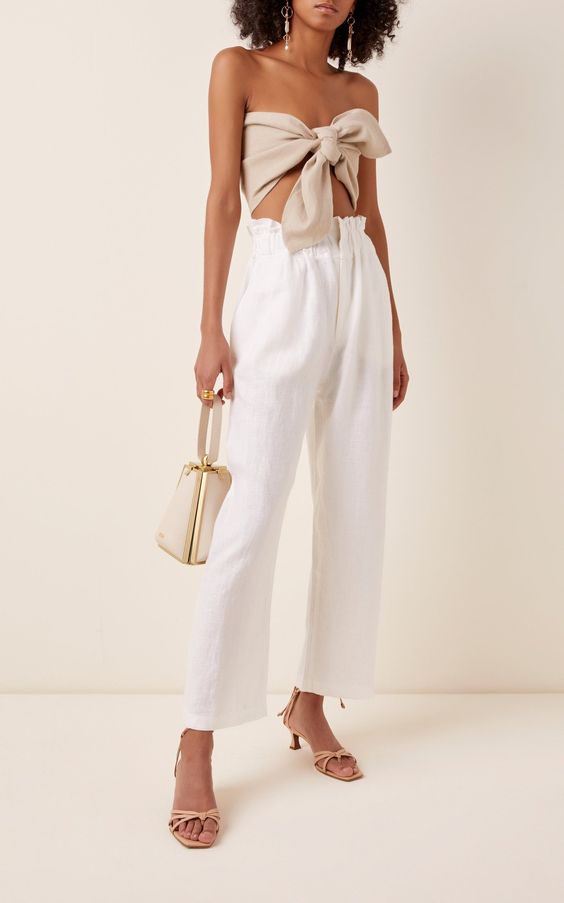 6.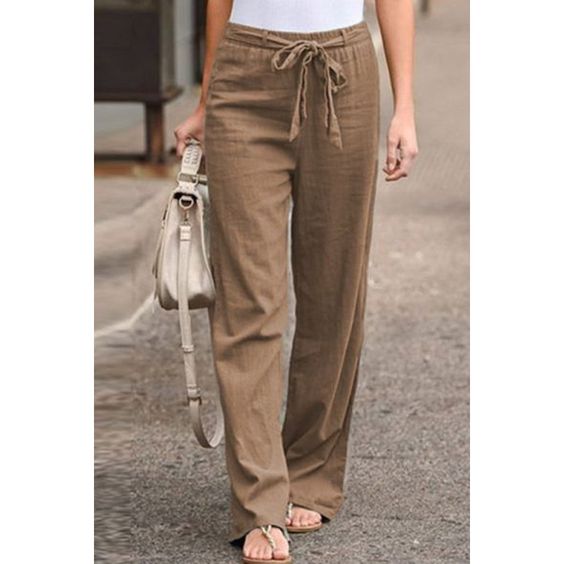 7.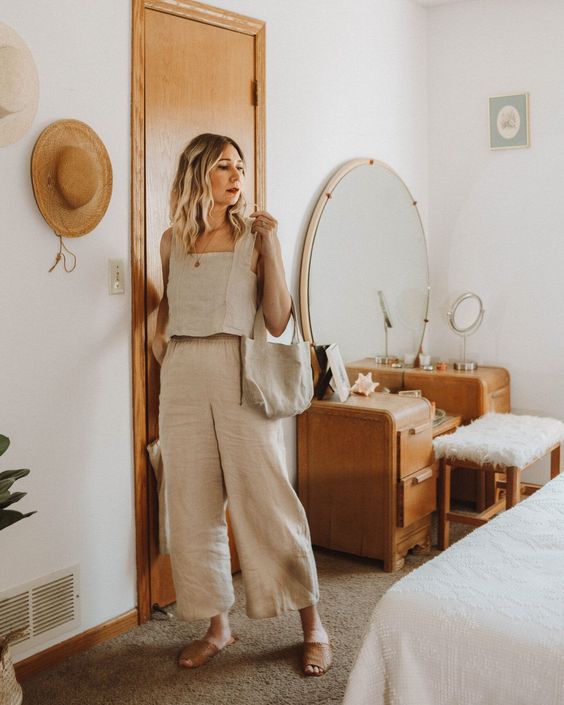 8.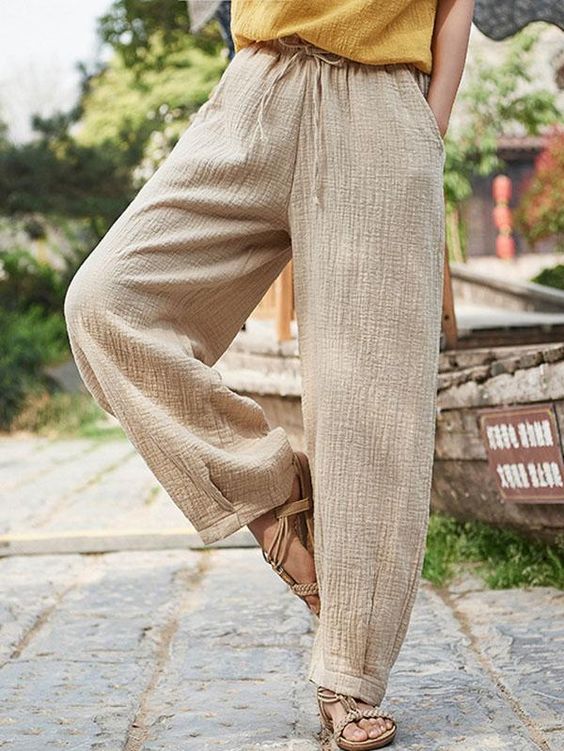 9.