The summer is upon us and in 2021, many of us are seeking exciting activities as part of a staycation, or for family days out to keep the kids entertained during the long school break. Getting outdoors as much as possible has been proven to boost mood. Sunshine and spending time in green places or by the sea can improve mental health, while engaging in athletic activities also improves physical fitness.
The UK has hundreds of opportunities for outdoor activities in the countryside, at the coast or even in the middle of the city. Outdoor activities are making a comeback, with people across the country looking for ways to get out and about and enjoy themselves.
Camping
A camping trip is a great way to get back to nature and explore some of the most scenic regions of the UK. The Yorkshire Moors, the Lake District, Pembrokeshire, Wales, Suffolk, Hertfordshire – the list of places in the UK offering stunning natural scenery and spectacular landscapes is endless. Even those who prefer not to leave their home comforts can get into glamping or rent a camper van or caravan for a more comfortable camping vacation.
Sailing
The UK has thousands of miles of coastline to explore. One of the best ways to experience this is to Borrow a Boat and take a sailing trip to witness the coastline from the ocean rather than from the land. Chartered boat trips allow passengers to sit back and enjoy the beautiful views as they sail, while others may prefer the hands-on experience of learning the ropes and sailing their own yacht.
Open-Air Theatres
This summer will see myriad open-air theatre productions and outdoor cinema screenings taking place across the UK. Watching a production in the open air is a unique experience vastly different to sitting in a stuffy auditorium. Theatre-goers can combine the experience with a family picnic in the sunshine or simply relax under the open sky and be entertained by professional actors.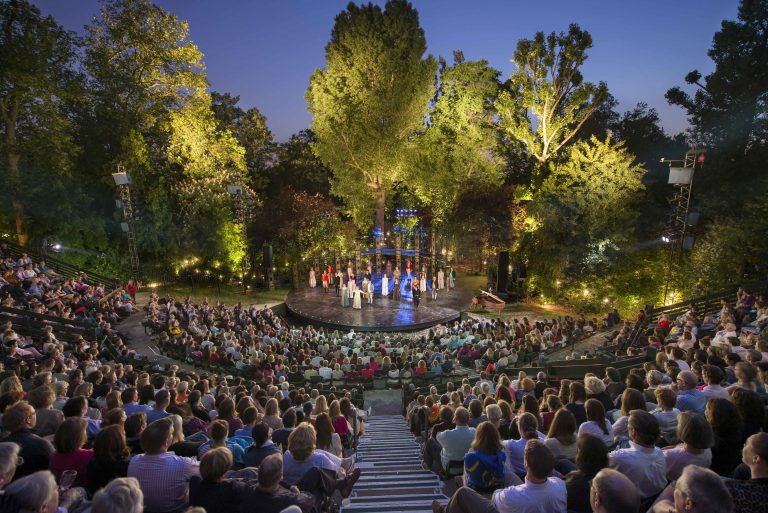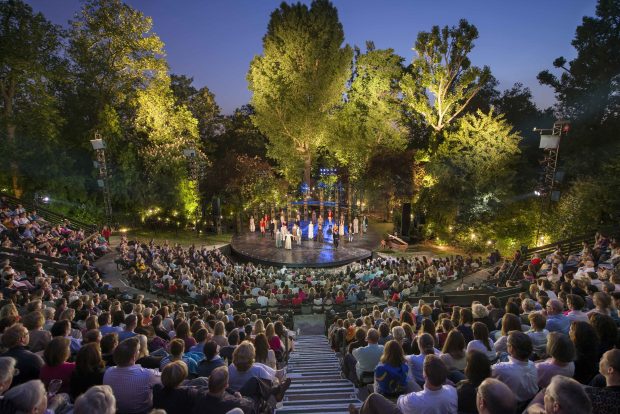 Kayaking
Kayaking lessons and free sessions are available on many of the hundreds of UK lakes rivers and even in the open sea. Kayaking can be a physically intense activity or a gentle pastime, floating along and observing the nearby wildlife and landscape. It is very much up to the individual how demanding a kayaking experience will be, choosing a venue that offers the right level of activity.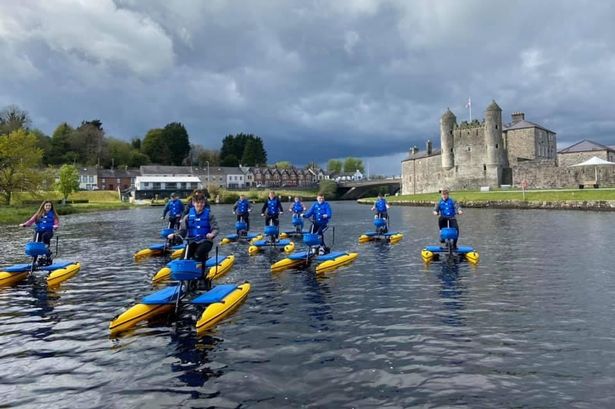 Fruit Picking
Picking your own fruit has been making a comeback in the UK in terms of popularity, with many rediscovering the delights of spending time in nature and having something to show for it at the end of the day. Fruit never tastes as good as the moment it has been plucked from the tree or bush and popped straight in the mouth in the sunshine. There are places across the UK offering berry picking, apple picking and a variety of other pick your own fruit experiences at highly affordable prices.
Theme Parks
The wildest rides at theme parks may not be everyone's cup of tea. However, most parks in the UK have a varied selection of rides to cater for the thrill-seekers and those that prefer a gentler experience. Many also have attached outdoor spaces ideal for picnicking or exploring the local flora and fauna, as well as on-site cafes and refreshment stalls.
Home Sports Day
For many young children, their school sports day is one of the highlights of the year. There is no reason why sports days have to be confined to schools. Organising a home sports day can be a fun way of getting friends and family together for some quality time. Activities can range from classics such as sack races and egg and spoon races, to more unusual events obstacle courses. Sports days do not have to be just for children either – many adults enjoy getting involved in silly races and competing for small prizes, or even just for bragging rights.
Hot Air Balloon Rides
Just as viewing the coastline from the water rather than the land is a unique experience, viewing the land from high up in the air is novel and exciting. A hot air balloon ride lets passengers experience a bird's eye view of their home town, the local countryside or any other scenic spot across the UK. The leisurely pace of a hot air balloon means there is plenty of time to enjoy the scenery as you float by.
Trying New Foods
It can be very easy to get stuck in a rut when it comes to food. Many of us have a series of staple dishes that we rotate at home, or a handful of favourite restaurants that we visit. The long summer holidays are the perfect time to get out and try new foods. Head to an Asian market for some weird and wonderful ingredients, try a new restaurant serving a cuisine you have never sampled before or host a barbecue and toss a few unusual items on there to try.
Whatever activities you choose to experience this summer, spending time in the open air with friends and family will boost your mood and lower your stress levels. Physical activity releases feel-good hormones, but simply being outdoors with people you love will also make you feel good, no matter what activity you end up doing.