Nature-inspired décor is all the rage these days, from the Instagrammers showing off their houseplants to seashell-packed beach themes, and what's so great about these styles is that they look good in any home. Give your space an upgrade straight from the great outdoors with these 4 styling strategies. Whether you're all about flowers and ferns or prefer a more prehistoric theme, there's something for you.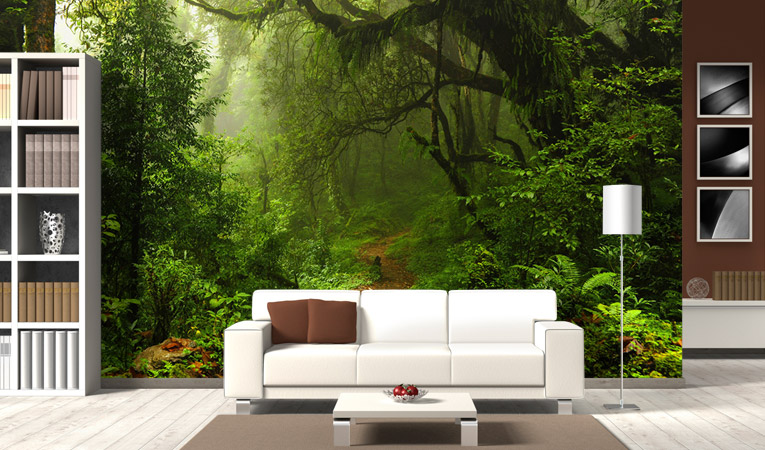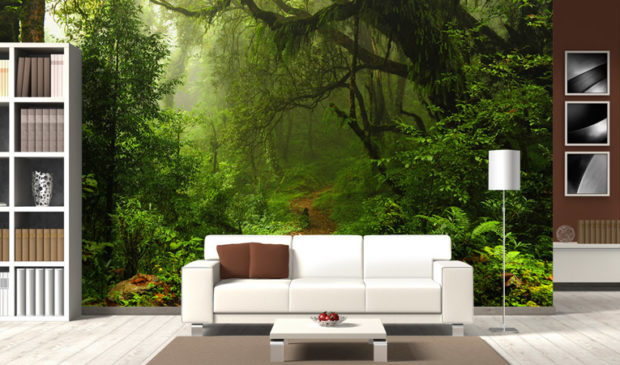 For The Less-Than-Green Thumb
While those dedicated plant parents are posting their succulents all over the web, not everyone has the green thumb needed to cultivate an indoor garden, but don't despair. Instead, try preserving flowers and leaves from fresh plants or collecting dry materials like branches, pinecones, and seed pods. Displayed in a large bowl or arranged on a shelf, these pieces are an affordable, low-maintenance décor option. It may seem like a throwback to the era of potpourri, but today's preserved flower trend is more true-to-nature, and less artificially scented.
If you'd like something to hang on your wall, you can also preserve flowers you've received from loved ones. There are various services that can take your bouquets and frame them, but it would also be just as good of an idea to arrange them and frame them yourself. Not only will framed flowers add a pretty touch to your home, but it could also serve as a reminder of the special time you received them.
Uncover The Past With Fossils
Take a look around homes that use natural building materials like slate, limestone, and shale and you may just find fossils hidden in the stone. This isn't intentional – these stones all form under conditions that encourage fossil formation – and you can even find fossils in the architecture of major landmarks around the world. For those who want to take a more intentional approach to decorating with fossils, though, now is the time to explore what's out there. There's a growing market for dinosaur fossils, from small imprints to entire skeletons.
One fossil commonly found in the natural stone used in residential architecture is ammonite, with their distinctive spiral design. For an eye-catching take on this common fossil, consider an iridescent ammonite or sliced ammonite. They're the perfect focal piece for your prehistoric display.
Not only are fossils interesting to look at, but they add a certain sense of history to the room, serving as a reminder of the passage of time. They could also be seen as a thought-provoking piece, either taking you back to the Jurassic age or marking the phenomenon of evolution.
 A Day At The Beach
If only you could spend every day at the beach! Well, by decorating your home with shells, driftwood, and starfish, now you can – and there are so many ways to style these pieces. For those who love a good DIY project, consider constructing an oyster shell candle holder or driftwood anchor. Kids can also turn their favorite shells into nautical shadowboxes. These beach-inspired décor ideas also offer fantastic opportunities to commemorate favorite vacation destinations without buying expensive and impersonal souvenirs.
In addition, you can mimic a perfect summer day at the beach by including beach-colored home decor. You could put your throw pillows in blue, yellow, or white pillowcases to remind you of the seashore. You could also hang wall art of the seacoast or photographs of your favorite beaches.
Stylish Sticks And Stones
Why would anyone decorate with stones? It seems like an odd choice, yet many homes make use of basic rocks and pebbles as part of their overall aesthetic, whether that's river rocks lining an entryway or pebbles piled beneath pillar candles. As is their nature, stones make the ideal way to anchor a space, and they can easily be personalized with paint or etching for a more distinctive touch. Stone is also ideal for transitional spaces, such as indoor-outdoor entries, or sunrooms – spaces that already intentionally invite in nature.
Using your creativity, you could also have stones and pebbles laid out in a tasteful display to add a new dimension to your indoor space, or you could use them with the other decor you have around the house. For example, pebbles would make great additions to terrariums or flower arrangements in clear vases. If you'd like a more relaxed atmosphere, you can put stones in a glass bowl with water and floating candles. Some people even use small flat stones to make place mats for their dining table. You've got free rein to use stones in any way you can think of. They're a subtle way of adding a natural element to your home without distracting from or clashing with the more eye-catching pieces.
When decorating with natural décor elements, feel free to mix and match different pieces to see how they best work together. After all, stones, flowers, shells, and even fossils coexist in nature, so don't be afraid to let them mingle in your home, as well.