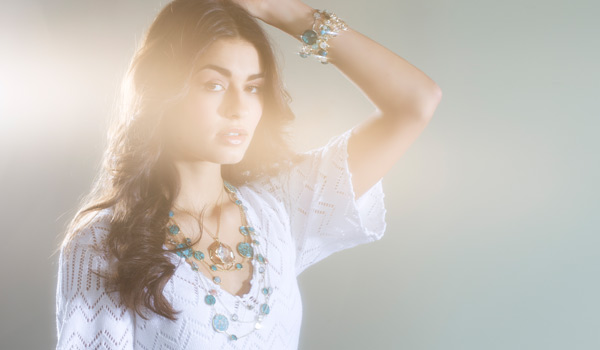 If you're starting to get sick of the outfits you wear on a regular basis, then you might not need to break the bank on purchasing a brand new wardrobe. Even the most everyday boring looks can be completely revitalized with the right accessories. After all, an amazing pair of shoes, incredible piece of jewelry, or even a jaunty hat can be enough to transform your appearance.
Take your standard little black dress and add a jewelry piece and pair of incredible heels and you'll be ready for a night out on the town. On the other hand, choose a softer selection of accessories and you could be prepped for a casual business lunch. Learning how to accessorize properly will always help you get the most from your mortgage.
1.Start by Understanding Color Matches
When you're wearing an outfit mostly consisting of white, neutral colors, or black, you'll typically find that accessories in any color can look both coordinated and stylish. However, if you're wearing a particularly colorful outfit, you'll have to take extra care in ensuring your accessories don't create a clash.
For extra help, think about the basic color wheel. Both secondary and primary colors that are side by side with each other on the wheel are known as being "analogous" with each other, meaning that they work well when matched according to levels of light. For bigger statements, you might select colors that are opposite from each other on the color wheel. You may need to experiment for a while before you figure out which colors work best with you.
2.Statement Pieces
While you're thinking of bold colors that are perfect for making your outfit look more incredible than ever, you might expand your thoughts to statement jewelry. For a long time, jewelry has been a sagacious way to add extra life to an outfit and enhance your favorite features. The best way to make the most of some stunning jewelry is to find an attention-grabbing piece that really makes a statement about your personality.
The beauty of a statement piece is that one item can be enough to completely change your entire outfit. For instance, when you research up on fancy colored diamond education, you could find a high-class piece of jewelry that completely reboots a great deal of your favorite outfits. Remember, the right piece of jewelry is ideal for adding a bit of sparkle to your look, or drawing attention to you.
3.Handbags – Scaling
When selecting your fashion accessories, one of the primary things you'll need to think about after selecting your jewelry, is your handbag. When you're wearing patterns, simple handbags and single-color accessories are the best option, as a collection of busy prints can make you look tacky. However, remember that the shape and scale of your handbag is also an important consideration. For instance, think about your body type alongside what you're wearing.
Often times, slender, tall women will look better with clutches and slouchy bags, and petit women should stay away from larger bags that will overwhelm their frame. Generally, curvy and plus-sized women look best with boxy handbags and medium-sized handbags that give some balance to their shape.
Choosing Accessories to Match Your Style
Remember, when you're looking for accessories, you're also looking for pieces that define your personality, and your idea of style. The simplest of outfits can look completely different so long as you pick the right accessories, jewelry, and shoes. If you want a classic look, then you might choose black pumps and diamond earrings.
On the other hand, if you're thinking of a glamorous approach, you could go for oversized sunglasses, or huge stilettoes.  For a casual appearance, you can easily choose knee-high boots, or floppy hats, and workday accessories can come in the form of kitten heels, delicate jewelry, and satchel bags.
It may seem as though you've got a lot to learn – particularly when you're checking out style collaborations for the first time, but the first thing to recognize is that the right items can easily take any outfit from dull and common, to amazing.
Buying a terrific selection of accessories can extend your wardrobe dramatically by allowing you to achieve multiple looks through utilizing the same basic foundation. For instance, a black dress could be paired with a jacket and boots for a grungy look, or heels and diamonds for something more sophisticated.