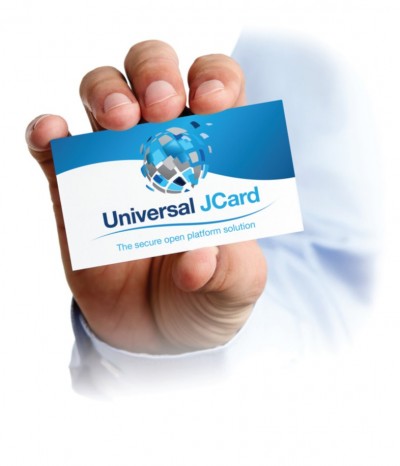 Smart cards can be used across a number of industries and sectors, with travel being a very popular one. Growing in success and increasing in implementation within services across the country, the smart ticketing system is an efficient and modern way of operating. Oyster cards are a perfect example of this, offering a more convenient way of travelling and paying for your journey.
In the 4 years after TfL launched Oyster cards, they noticed a reduction in paper tickets of up to 59% and they were seeing an average of 35 passengers pass through the gates an hour, as opposed to 15 previously.
The notion of prepaid smart cards is definitely catching up, particularly within the travel industry. Beginning with closed loop systems whereby the cards can only be used for travel fares, smart ticketing is also moving towards the use of contactless bank cards. But if you're looking to implement smart cards for your travel network, there are a few things to consider.
Smart card technology
Smart cards for travel are a convenient solution for the travel industry, but there is different technology to contemplate before making a decision. The two most popular types of technology that are emerging within the industry are contactless and EMV.
A contactless smart card allows you to travel without the need for cash or paper tickets, such as the Oyster system. Powered by a reader, information is stored on the embedded chip within the smart card. Contactless cards are usually used in applications that need to either protect information or deliver fast and secure transactions; such as travel fares.
EMV, on the other hand, is more of a technical standard for smart card payments. EMV stands for Europay, MasterCard and Visa, and its focus is the issue of worldwide interoperability. The technology involved in EMV allows the chip to create a unique transaction code that can't be used again, resulting in a more secure method of payment. This is carried out through the use of contactless smart cards, and is the next step from the now old-fashioned magnetic stripe card.
Form factors for travel
With constant development in technology, even cards themselves are being taken over by other forms. The rise in smartphones and available apps, as well as the likes of smart watches being released such as the Apple Watch, contactless payment has never been easier. Digital payment is now so much more than a physical card, but the technology and concept is the same.
Having these different form factors can result in swift, hassle-free payments both in the travel sector and beyond. With significantly faster transactions, if you are a regular traveler or you commute to work, you might benefit from discounted fares or even just less of a headache each morning.
How can a travel smart card system help?
Smart cards as a way to travel can be hugely beneficial for a number of reasons, both for the company involved in setting up such a system, and for the end users. ITSO work to ensure that the same IT specification is used across all travel providers, so that all fare-charging systems speak the same language. This is particularly important to allow a seamless operation across all travel providers and locations.
The smart cards themselves can be used for so much more than letting people through the barrier at the train station. The prepaid element is incredibly handy to allow people to travel effortlessly without the need for coins and cash, which can sometimes be the reason for huge queues at ticket offices. Furthermore, the smart card can store personal data should you ever lose it and need it returning to you; just like you can register an Oyster card to yourself.
As a travel company, we will probably require some sort of data to make sure that your network is running to the best of its ability. Smart cards can be used a way to track activity; allowing you to check the busiest train lines or the busiest travel times, so that you can adjust and improve your services for your passengers.  
Services across the country are picking up on the advantages that smart card travel can bring. In Manchester, a universal smart ticketing system is being introduced for both buses and trams, with extension towards trains to be introduced too. Likewise, the Southeastern rail service have also implemented paperless commuting for its passengers.
Providing a secure, quick way to travel in the 21st century, smart cards are swiftly becoming the best way to get from A to B.