Are you ready for a bold and fashionable transformation? If you're looking to switch up your hairstyle and add a touch of flair, incorporating bangs into your look can be a game-changer. Bangs are a versatile and trendy addition to any haircut, instantly enhancing your style and framing your face in a fresh and youthful way. We'll explore some of the most fashionable haircuts that feature bangs, offering you endless possibilities to achieve a stunning makeover.
The Classic Bob with Bangs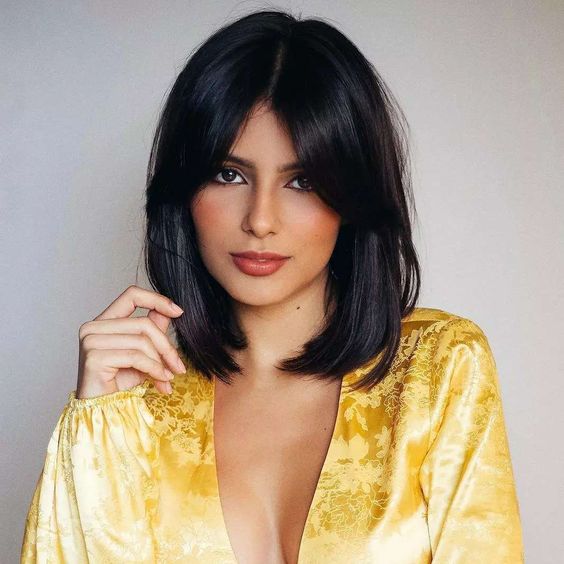 The timeless bob haircut gets a modern twist with the addition of bangs. This haircut is all about clean lines and sophistication. The bob can be tailored to suit your face shape, whether it's a chin-length bob, a sleek angled bob, or a longer bob with subtle layers. Pair it with blunt bangs for a dramatic statement or go for softer, wispy bangs for a more romantic and feminine look. The bob with bangs is perfect for those seeking a chic and low-maintenance hairstyle.
The Shaggy Layers with Curtain Bangs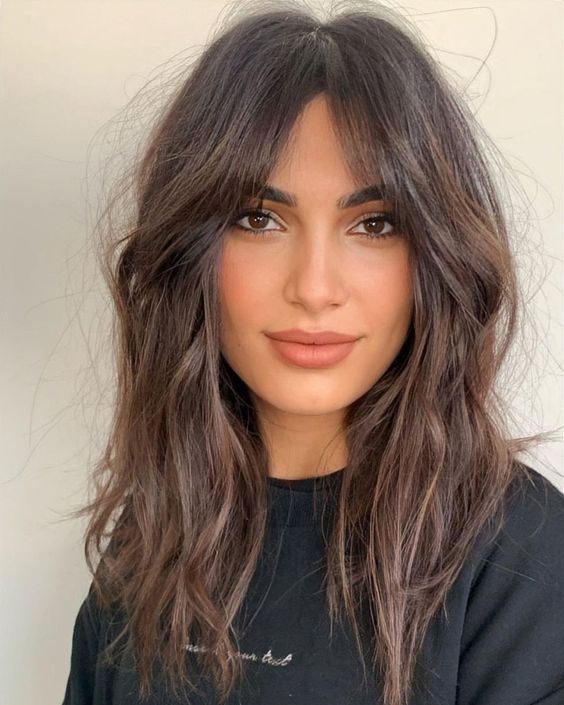 If you're looking for a trendy and effortless style, consider the shag haircut with curtain bangs. This boho-inspired cut is all about textured layers and movement. The shaggy layers add volume and dimension to your hair, while the curtain bangs frame your face beautifully. This haircut works wonders on all hair lengths, from short to long, and adds a touch of rock 'n' roll chic to your overall appearance.
The Pixie Cut with Side-Swept Bangs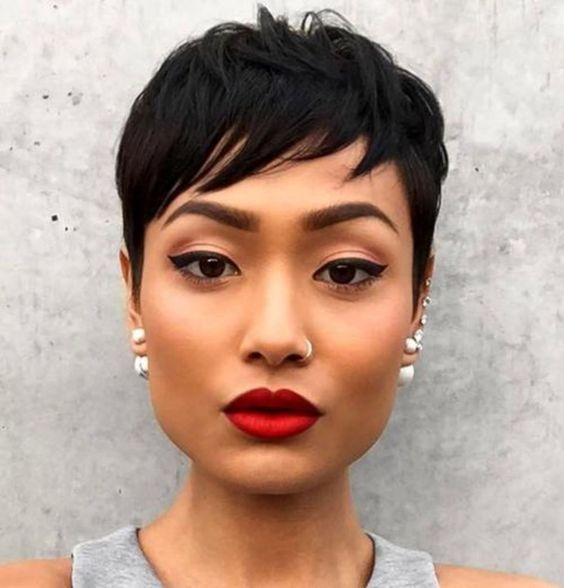 For the bold and daring, the pixie cut with side-swept bangs is the ultimate statement. This edgy and modern hairstyle exudes confidence and individuality. The pixie cut is characterized by its short length, while the side-swept bangs add a feminine touch. Experiment with different lengths and textures to find the perfect pixie cut that complements your face shape and personal style. This haircut requires regular maintenance to keep it looking sharp and stylish.