Wall panels have become increasingly popular in recent years, and rightfully so. Wall panelling offers a lot of choices; they come in different shapes and sizes. There is something for everyone. If you are redecorating your house, consider installing wall panels to add aesthetic value to your interiors. Let's take a look at some of the reasons why you should get them.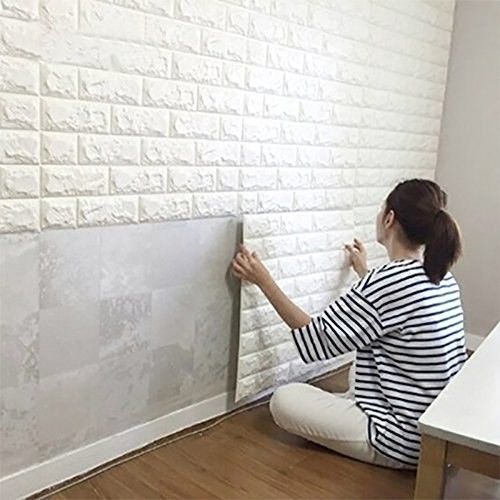 Wood Is Not The Only Available Material: When it comes to wall panels, wood is not the only option. Yes, woods offer a certain rustic charm to your place, but there are many other wall panels made from different materials that have some eye-catching and intricate designs. For some inspiration, you can check interior decor magazines!
Long-Lasting: When you invest in the decoration of your home, you would definitely want to invest in something that lasts long. Wall panels keep your walls safe and the last way longer than paintings and wallpapers. They are also extremely low maintenance, so you would not have to worry about the wallpapers or the paint flaking for long.
Low Maintenance: When both the partners are working and are living alone, it is not possible to look after every aspect of the house and maintain them periodically. Wall paintings and wallpapers need a lot of maintenance than wall panels. Wall panels can be easily cleaned with a cleaning solution, and you would not have to clean them every day either.
Hides The Wires: The more gadgets you have in your place, the messier your place will look because of all the tangled wires lying around, especially behind the television. Wall panels, allow you to hide these wires behind these panels and make your place look tidy and clean.
Loads Of Variety: Who does not like choices? Wall panels offer a lot of choices when it comes to colours, textures, and even finishes. If you visit a home decor store, you will be overwhelmed with the number of choices that will be presented to you.
Very Affordable: Who said that interior decoration costs a lot of money? You can change the look of your place by simply installing a trendy looking wall panel. These wall panels do not cost a lot of money either. They are extremely affordable.
Can Be Customized: If you like adding your flair to your house's interior, you will be delighted to know that you can even get customized wall panels for your place! All you need to do is find a manufacturer or a store that offers customized wall panels.
Very Easy To Install: Wall panels are extremely easy to install. You do not need to call a professional to install the panels. The wall panels come in kits, with sealants and everything which makes it easy for all homeowners to install it.
Should You Opt For Bathroom Wall Panels Or Bathroom Tiles?
This is something that all homeowners worry about when it is time to renovate their bathrooms. If you are confused between tiles and bathroom wall panels, do not worry, we are here to help you out. Bathroom wall panels are water-resistant and can last a long time, say about fifteen years. They do not need much maintenance; you do not have to clean them every day. There is no problem with grease or grout build up in between. Tiles, on the other hand, require you to clean the grout now and then to make your bathroom look clean and shiny; otherwise, your bathroom may look dingy and shabby.