With the right combination of decor and design elements, it's easy to transform your humble abode into a beautiful and inviting space that oozes luxury. From adding plush fabrics and stunning artwork to creating cozy corners with comfy furniture, there are plenty of simple yet effective changes you can make to give your home an upscale feel.
To help get you started on this journey of indulgence, here are six great ways to turn your house into a luxurious sanctuary.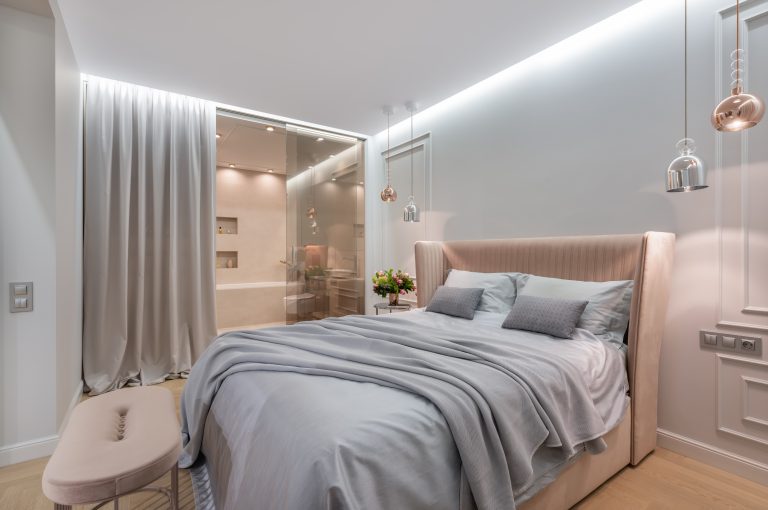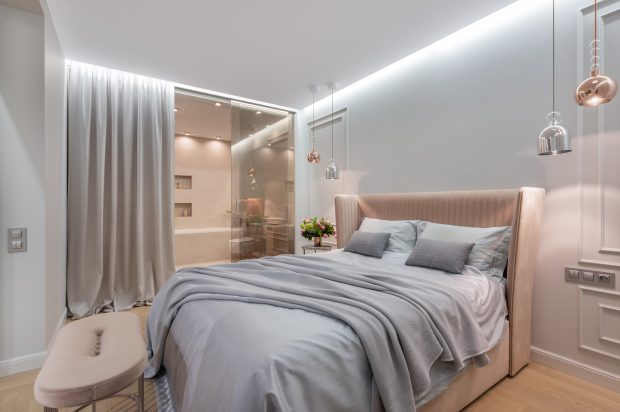 Invest in luxurious bedding
Nothing says luxury quite like high-thread-count sheets and cozy duvets made from sumptuous fabrics such as Egyptian cotton or silk. Choose bedding that is soft to the touch and invitingly comfortable for an indulgent night's sleep. You may also want to add a few stylish cushions to your bed for a hint of color and texture.
Additionally, why not treat yourself to a gorgeous new bed frame? Whether you prefer an intricately carved wooden design or a more contemporary style with clean lines, a quality bed frame can add some wow factor to your bedroom.
Adding statement pieces
A well-placed piece of artwork or a striking sculpture can instantly inject luxury into a room. Try to find statement pieces that reflect your style and will fit in with the current color scheme. Opt for pieces that are both eye-catching and timeless – classic designs such as vintage clocks, antique mirrors, and unique lamps will never go out of fashion, while modern and stunning acrylic pianos will add a unique touch to your home. Make sure to place the pieces strategically around your house for maximum effect.
For instance, an antique mirror can be used to give a room an open and spacious feel, while a striking piece of art can be used as the centerpiece for any space.
Create a reading nook
What better way to relax and unwind in your home than with a cozy corner that's devoted to reading? Pick out an inviting armchair or sofa, add some plump cushions, and create the perfect spot for curling up with your favorite novel. You can even hang an ornate chandelier or a statement light fitting above the chair to create a real sense of luxury in the space.
To make this area a little more luxurious, why not invest in a few stylish bookcases? An elegant freestanding unit or two can be used to store your favorite books and magazines. Adding an ottoman and some comfortable throws will finish off the look perfectly.
Incorporate luxurious fabrics
Introducing sumptuous fabrics into your home is one of the simplest yet most effective ways to create a luxurious atmosphere. Opt for velvets, silks, and other plush fabrics when it comes to upholstery, curtains, cushions, and throws. Rich colors such as regal purples and deep burgundies are perfect for creating an opulent feel – though you can always opt for softer shades if that's more your style.
Also, why not incorporate some fur? Faux-fur throws and blankets add a touch of glamour to any room and work particularly well in bedrooms.
Add a chic dining area
If you have the space for it, why not add a sophisticated dining area to your home? Choose an elegant table and chairs set in a contemporary or classic design and invest in quality tableware that will make eating at home an extra-special affair. Layer up with stylish placemats, napkins, and coasters to give the table a truly luxurious feel.
If you want to go all out, why not include a drinks trolley or sideboard in your dining area? An ornate piece of furniture like this will add a real touch of glamour and can be used to store glassware and other entertaining essentials.
Put plants center stage
Adding some greenery is an easy way to lift any space – plus, plants can help to purify the air in your home. Opt for large statement pieces such as leafy ferns or bold cacti and place them around the house for an instant pick-me-up.
For a truly luxurious effect, try placing some of your plants in stylish ceramic or wicker pots. You can even add some LED lights around the bases to make your plants stand out.
Finally, lush and colorful flowers are a great way to bring a touch of luxury to any room. Whether you opt for dramatic roses or delicate lilies, they'll instantly make your home feel more inviting and special.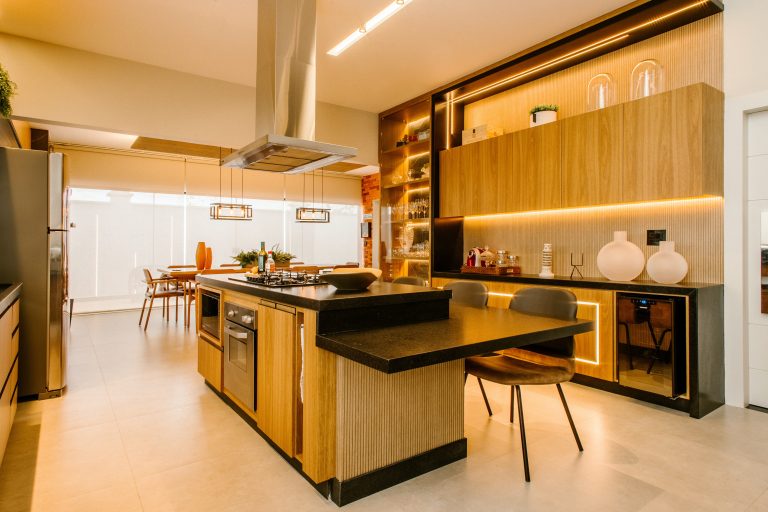 By adding statement pieces, creating a reading nook, incorporating luxurious fabrics, designing an elegant dining area, and putting plants center stage—you can easily elevate the look of your home with minimal effort.
With just a few simple changes, you can transform any ordinary space into something truly unique and special that will make coming home at the end of the day even more enjoyable.