Living in an apartment doesn't mean that you have to settle with what the space can offer you—you must allow the space to be personal and comfortable for you to live in. As you spend your life in an apartment, whether you've been living here recently or for a while—try to make the most out of every corner, especially if you live with limited space.
Unfortunately, not everyone has the financial capacity to spend too much when it comes to giving their apartment a makeover, especially since some materials and designs can be expensive. However, you shouldn't hold yourself back as there are ways to improve the appearance of your home, without hurting your wallet.
With that in mind, in this post are easy and affordable ways to spruce up your apartment. Read on to learn more.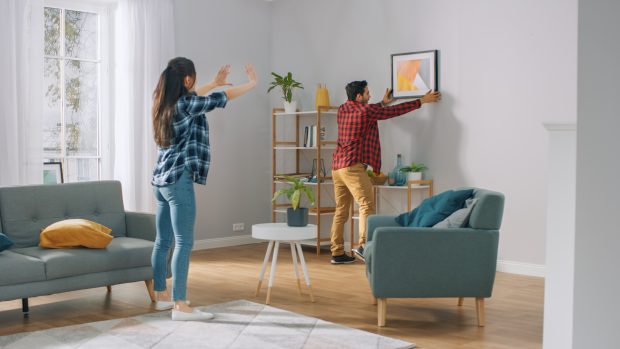 1.Clean And Declutter Your Apartment
While cleaning and decluttering your apartment isn't a pro designing tip, you could help improve the appeal of your home, especially when there's no more clutter lying around the floor, which can be an eyesore. No matter how great your decorations are, if you don't organize your things well, along with just throwing every small item by the shelf, your expensive furniture might not be helpful inside your home at all.
There are plenty of ways on how to keep your apartment clean that you can practice regularly to keep your house look neat. Moreover, you should also develop a good cleaning habit, so you wouldn't have to go through the trouble of deep cleaning every week, especially if you keep up this habit.
2.Add New Lighting Fixtures
Apart from your regular bulbs, changing to a good lighting fixture will help spruce up the apartment. While the idea of purchasing a drop light or chandelier might intimidate you, there are affordable products that you can find online. You can even try visiting thrift stores as they usually have great finds for a low price. This way, you can upgrade your apartment without burning your pockets.
As you add lighting fixtures, make sure they're within an appropriate height and avoid using extra-long lights that you can bump into when you walk past it.
3.Don't Leave The Walls Blank
When staying in an apartment, you might tend to focus your decorations on your furniture choices and placing them on your coffee tables or shelves. While they might help emphasize your room, you shouldn't forget to leave the walls blank, as they can make the room look too plain and cluttered.
If your apartment has a small space, you should consider adding large wall mirrors, which can help to make the room seem larger. For bigger areas, you could add a painting to add a touch of class or to marvel at your own work. Not only could you save money, but you could also make your decoration more personalized.
4.Apply Removable Wallpaper Or Decals
Renting an apartment will include plenty of restrictions on what you can do to your space. While plain white walls might satisfy you, you may want to spice it up a little by applying removable wallpaper or decals that can give your apartment an instant lift. This way, you can change the appearance of your apartment and choose to remove them easily, if you're planning to move out or switch the colors later on.
To create more definition, it'd be helpful to only apply one side of the wall with a different color to give depth and emphasis inside the room. Additionally, it won't your finances that much!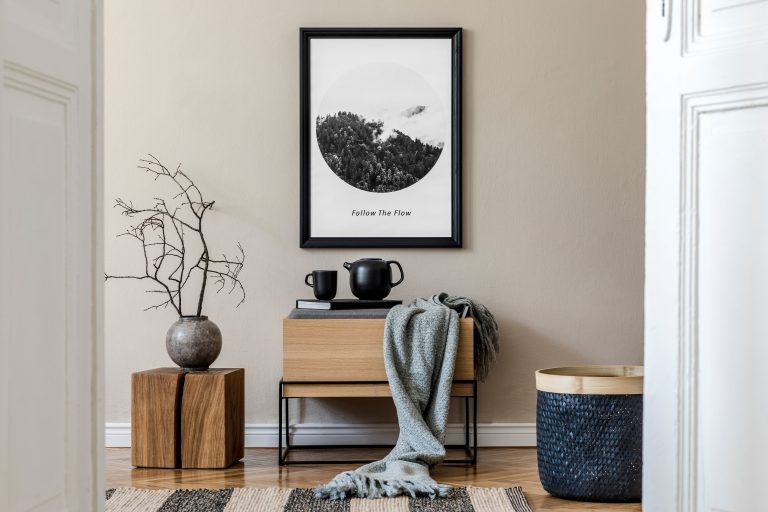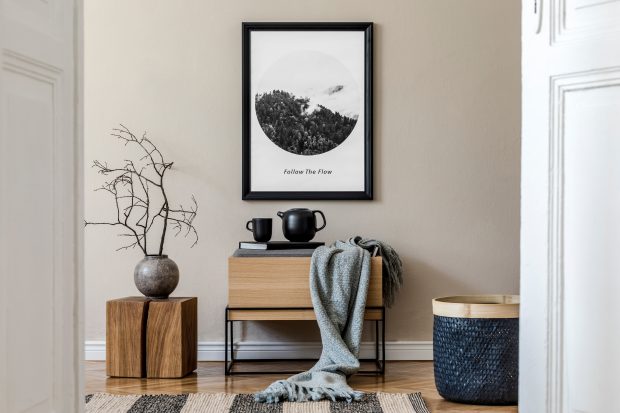 5.Add Indoor Plants
Indoor plants are getting more popular each day as they help add a bit of green inside any room. With that in mind, you should consider adding some in your home to spruce up your apartment. Apart from adding some life to your space, indoor plants can also help purify your air, giving you fresh air to breathe
As you add indoor plants, you need to make sure your apartment has enough sunlight as you need to give them their daily dose of vitamin D. While some may need indirect sunlight, it'd be nice if your home has access to more direct sunlight for your other plants. Moreover, you should also know the care instructions for each to avoid overwatering them.
6.Add Rugs
To make your apartment look cozier, you should consider adding rugs by the living room. Ideally, that can cover 80% of your seating furniture. With this, you can visually separate your living room from the other parts of your home, which would be helpful if you have open floor space.
As you add rugs, make sure you use appropriate colors that can match your interior. You could even use rugs to compliment your apartment's accent colors, making an effortless addition to your home. However, you should vacuum your rugs regularly to prevent them from getting dirty.
Conclusion
Sprucing your home can be challenging, especially with a limited budget. While you may have limited options, there are still ways to make your apartment a great and beautiful place to live in. You just need to squeeze your noggin' a bit to get your creative juices flowing, and you should be able to make the most of your money and enjoy your well-decorated home.