Are you looking to make the most of your outdoor spaces? Whether it's a driveway, patio, or deck – there are some great products available today designed to maximize these areas in ways that are not only practical but pleasing. From fire pits and furniture sets to plant holders and privacy screens, having the right items can create an inviting atmosphere for friends and family gatherings while also providing useful functions in any environment. Here we will discuss six particularly handy outdoor products that have plenty of applications around your home – giving you everything from shade and seating solutions to added ambiance.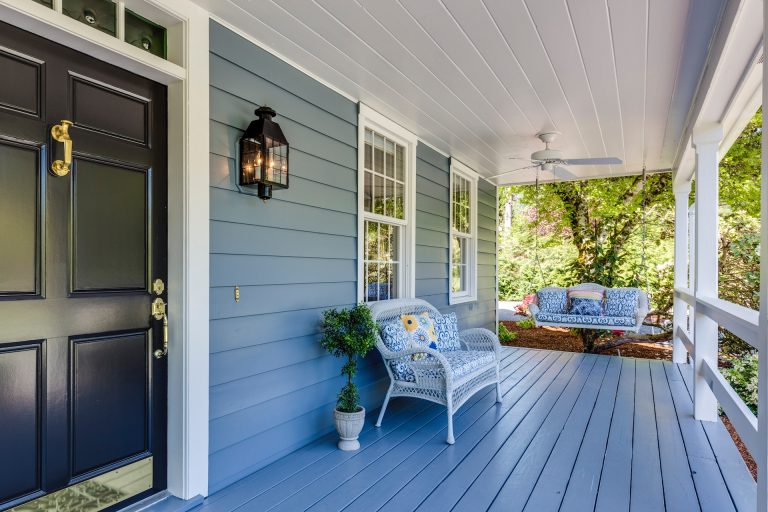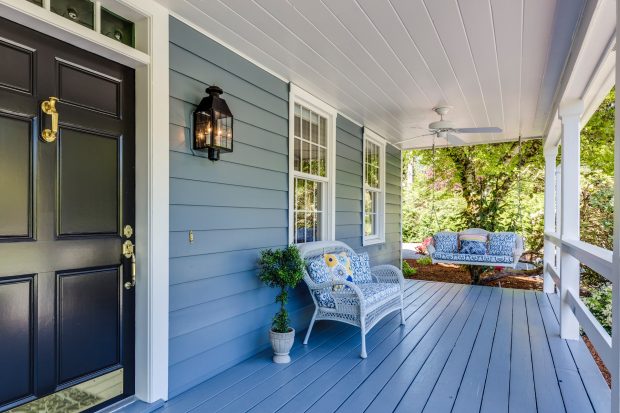 Get a parcel box
If you are worried about the security of your online orders, a parcel box is a great solution. This sturdy container will hold all of your incoming packages and deliveries safe from prying eyes and unwanted hands. It's also a great way to keep your outdoor area looking neat and tidy without having to lug all those boxes in every time you order something online. The folks at iloveparcels note that parcel boxes come in a variety of sizes and designs, so there's something that will fit any space with ease. When it comes to online orders, a parcel box is an absolute must-have!
Invest in a high-quality outdoor furniture set
There's nothing quite like lounging outdoors on a beautiful day. And what better way to do it than on a comfortable, stylish outdoor furniture set that complements your patio or deck? Investing in a high-quality set means you can enjoy your outdoor space to the fullest. You'll have a spot for alfresco dining, relaxing in the sun, or simply chatting with friends and family. With so many options available, from classic wood to modern metal, you can find a set that fits your style and budget. So why not elevate your outdoor living game and make the most of your outdoor space today?
Add power outlets outside
There's something about being outside that just makes everything feel better. The fresh air, the sun on your skin – it's all so invigorating. But what do you do when your phone battery dies, and you don't want to go back indoors? Or when you're working on a project and need power tools, but the nearest outlet is inside? That's where outdoor power outlets come in. Imagine being able to charge your phone while lounging on your patio, or bringing your drill outside to work on a project without the hassle of extension cords. With outdoor power outlets, the possibilities are endless. So why limit yourself to indoor activities? Bring your electronics and tools outside and enjoy the great outdoors even more.
Get a weather-resistant rug
There's nothing quite like spending an evening on the deck or patio, soaking up the fresh air, and enjoying the great outdoors. But when the weather takes a turn for the worse, this relaxing experience can quickly turn sour. That's where a weather-resistant rug comes in. Made from durable materials that can withstand rain and snow, it provides the perfect protection for your outdoor space. Not only does it keep your feet dry and cozy, but it also adds an extra layer of style and comfort to your outdoor décor. So why not invest in a weather-resistant rug? It's the perfect way to make every moment spent outdoors a little bit brighter.
Hang colorful string lights
There's something special about driving through a neighborhood at night and seeing houses adorned with string lights. It creates a warm and inviting atmosphere that instantly makes you feel at home. If you're looking to spruce up the exterior of your house, consider hanging colorful string lights! Whether you choose soft white or bright and bold, string lights can make your home pop and add a touch of charm that is hard to resist. Not only do they look stunning, but they also create a cozy ambiance that is perfect for weekend gatherings, family dinners, or even just a peaceful evening at home. So grab your ladder and get ready to elevate your curb appeal with some captivating string lights!
Plant an herb garden in window boxes
There's something incredibly gratifying about cooking with fresh herbs that you've grown yourself. But what if you don't have space for a full garden? Enter window boxes. These long and narrow planters that sit on your windowsill provide the perfect space for a small herb garden that's easily accessible while cooking. Think of all the flavor possibilities with fresh basil, rosemary, thyme, and more right at your fingertips. Plus, the visual appeal of a window box filled with vibrant herbs can liven up any kitchen. With a little bit of sunlight, some soil, and a few seeds or starter plants, you'll be well on your way to harvesting your own herbs in no time.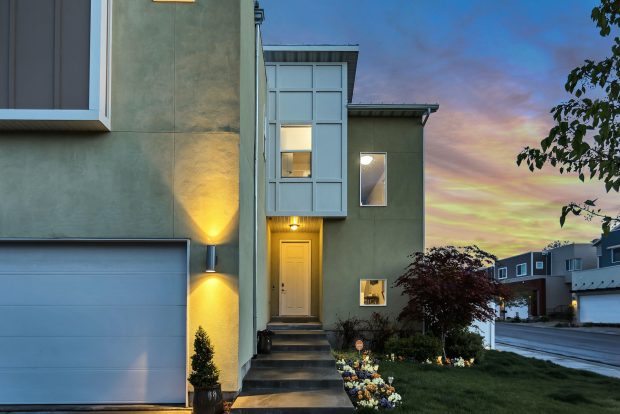 These suggestions should help you revamp your deck or patio into an outdoor oasis that you can enjoy all year round. With just a bit of effort, you can make your deck or patio inviting, comfortable, and secure. Whether you opt for hanging string lights or an herb garden, these ideas should help spark your creativity and bring the look of your outdoor space to the next level! Whether you need a place to entertain friends and family, or just want a relaxing retreat where you can wind down after a long day, sprucing up your deck or patio this spring is sure to be worth it in the end.