To perform the perfect HVAC installation or repair, you have to hire the best available contractor in town. Today, all commercial HVAC companies seem to advertise the same high-quality services as well as expertise you may require. However, not all of them are actually what they say they are. This can lead to choosing a contractor who does a shoddy work or does not live up to what they promise initially. For this reason, we have come up with several tips to help you stay safe from such contractors and find the best contractors who will ensure the job is done correctly and on time.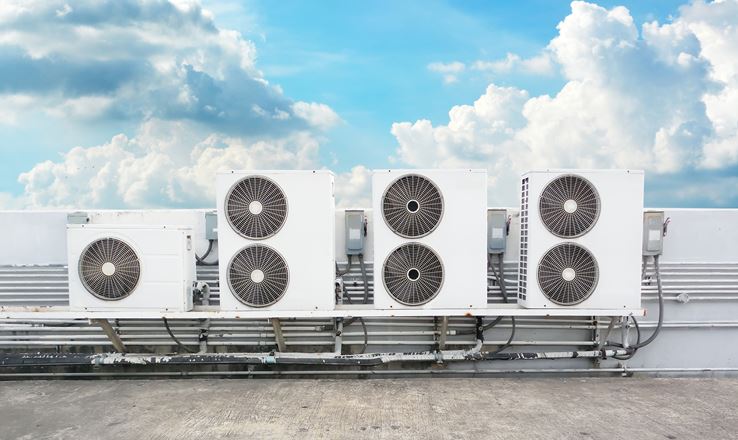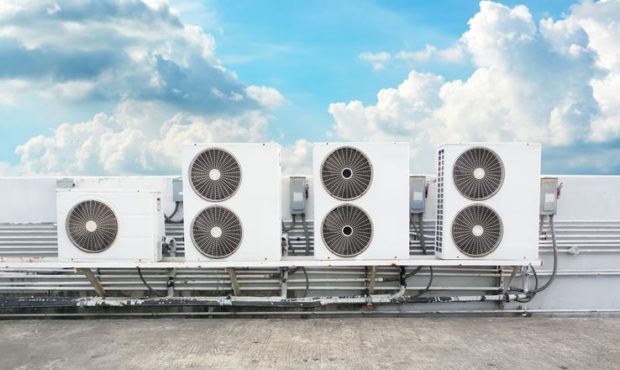 1. Ensure Your Contractor is Insured, Licensed, and Bonded
Without proper license certificates, contractors are not allowed to perform any cooling and heating tasks in most states.  The lack of appropriate licensing and certification likely means that the contractors do not possess adequate knowledge and expertise to complete your project. Similarly, without the required bonding, contractors are probably not in a position to provide proper compensation for damages or lost property during the project. Make sure that your contractor has full insurance for all the staff working on your HVAC project to ensure you are not liable to any injuries that may occur onsite while working on your project. Insurance, licenses, and bonding are a must-have requirement for any HVAC contractor, and it acts as a protection to the customer. Forget about hiring anyone who lacks these vital requirements.
2. Your Contractor Should Posses Adequate Experience
Commercial HVAC contractors should additionally, have enough experience, and this includes experience in installation, repairs, and maintenance of commercial heating and cooling systems as well as system types available on the current market. It can be counterproductive to hire HVAC contractors who are not conversant with the kind of system you have or plan to install on your property. Research how long the contractor has been on the market, how many successful projects they have completed, and what clients have to say about the type of work they do. The experienced contractor will always have a rich portfolio as well as a good reputation that precedes them. With years of completed projects, these HVAC contractors may be what you are looking for to complete your heating and cooling project.
3. Hire Contractors that are NATE Certified
The North American Technical Excellence (NATE) evaluates and certifies HVAC contractors basing on a specific level of skills and accomplishments. Contractors who are NATE certified possess top-class technical skills and training. They are versatile, and understand the latest HVAC technology as well as have enough expertise in installation and repair practices. Make sure that you have inquired and been shown these certificate before signing on the dotted line. The commercial HVAC equipment, such as commercial exhaust fans are usually costly. Thus, it's crucial that you find a contractor who is NATE certified to be able to handle all the technical requirements of the system. Hiring a less experienced contractor can lead to even further problems with your HVAC system.
4. Inquire More from Previous Customers and Find References
The contractor's references are the most invaluable resource you can use to evaluate their customer service and quality. Ensure that you ask the contractor to provide a minimum of six recommendations to get a variety of opinions. Remember to ask the correct questions that are relevant to your current project. There are different general questions you can ask; however, maintain specific questions such as:
Did the quoted price remain constant throughout the project?
What were the contractor's communication skills like?
Which parts of the project could have been better done?
Remembering to ask such targeted questions can help you a great deal, and you will find the proper information you require. Additionally, this strategy will assist you to come up with the most informed decision.
5. Use the Better Business Bureau to Check Contractor's Record
You can be able to learn many hidden things about the contractor from the Better Business Bureau (BBB) that you cannot find from the references or any other place. Such things include the contractor's ability to resolve customer complaints, response time, and reputation, etc. if their record portrays unresolved customer problems for more than a month, don't even think of working with them. The contractor should always put your interests at heart and provide prompt assistance whenever you have unresolved problems.
Conclusion
Before choosing the right commercial HVAC contractor, the evaluation process is crucial to find the right one for the cooling and heating project. The tips listed above should always guide you in your selection process.