When decorating a room, you can have all the right pieces – the furniture, the art, the window treatments – but if your area rug isn't perfect, they just won't fit together. This is the power of the area rug for designers; picking the right rug is difficult, but it's the heart of the space. If you're in the market for that perfect area rug, make sure to consider these 3 factors to find the right fit. You'll be amazed by the results.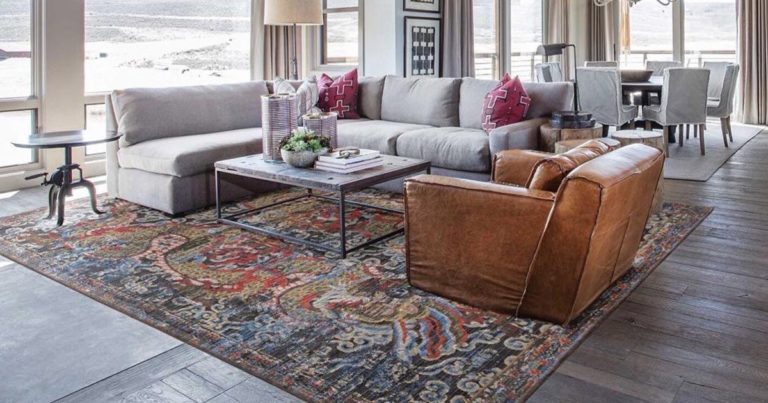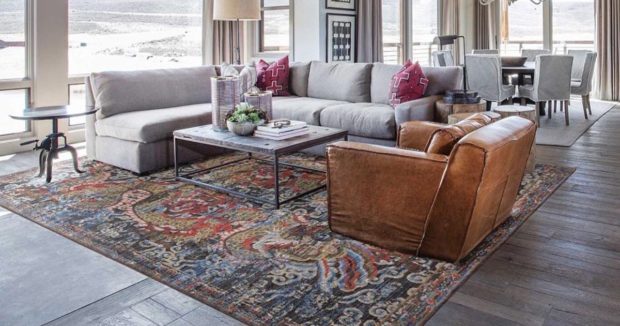 Know The Room
There is no universal "right" area rug. What works for one room won't work in another. This is particularly the case when the rooms have different functions. For example, in a living room or den, you want the rug to extend under the furniture, covering the main floor area and then fading out along the edges. In a bedroom or dining room, though, a rug should be large enough for the entire table and chairs or bed to fit on it, with additional overhand. In either case, you don't want to skimp on the size of the rug, but how you position it will vary.
Work With Texture
When choosing an area rug, especially for a minimalist room, another important factor to consider is the texture of the piece. Remember the hygge trend? At the height of hygge, interior designers relied on throw blankets, pillows, and rugs to add texture to rooms with otherwise plain furniture. The same principles apply to selecting an area rug, regardless of your home's overall style.
What kind of textures should you consider when choosing a rug? There are several factors at play. For a vintage but easy to clean look, hand-woven rugs like these from Ben Soleimani are a good choice; the low pile makes them easy to vacuum compared to thicker, shag rugs. In the bedroom, or in a children's play room, though, many prefer a softer, thicker material. Ask your rug dealer about the material and cleaning needs of any rug before you commit to it.
Play With Shape
Many people shy away from bold rug patterns. Though they may hide stains well, a loud rug can be distracting and overwhelm a room. Setting aside this variable, then, what else makes an area rug distinct? One of the major elements is shape. While designers typically recommend placing a round rug under a round table, in the living room, you have a little more flexibility. Play with furniture placements that complement your rug's shape.
Many people feel trapped by traditional rectangular rugs, so experiment with circular and oval forms. With a little searching, you can even find more unconventional shapes. Really want a hexagonal rug? It's out there if you're willing to look.
Choosing a rug may not be the most high-stakes decision you ever make, but that doesn't mean that this simple choice won't significantly impact your home environment. The right rug can create a welcoming atmosphere, tie together disparate pieces of furniture, and just make your house feel like a home. Isn't that enough of a reason to choose your rug carefully?