Interior design is highly personal. So you have to be careful saying a particular style or trend is a universal rule. But if there's anything that's absolutely essential across all eras, styles, and applications – it's the use of texture.
What is Texture?
Texture is formally described as the sensation caused by an external surface of objects transmitted through the perceived sense of touch. In other words, it's how things feel.
When you think texture, think about how it feels to rub your hands across a wooden mantel, sit on a leather sofa, or walk across a brick floor. But in design, texture is more than just a feeling – it's also a visual perception.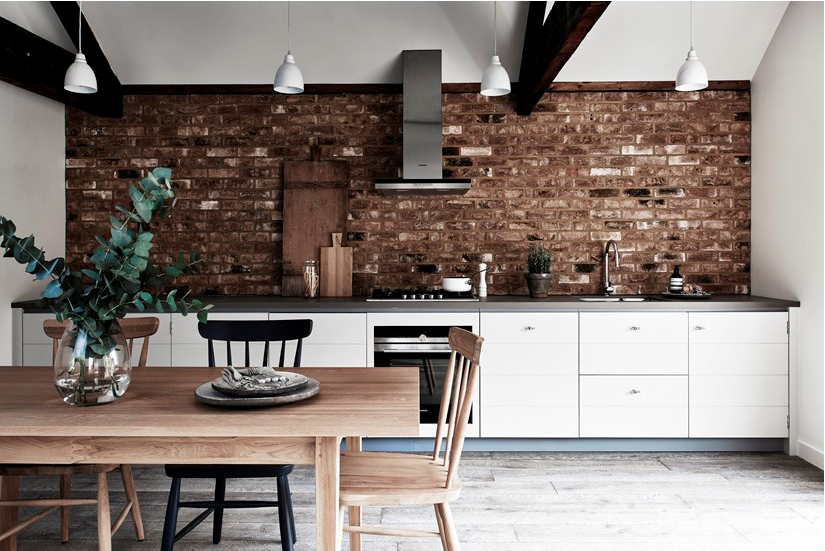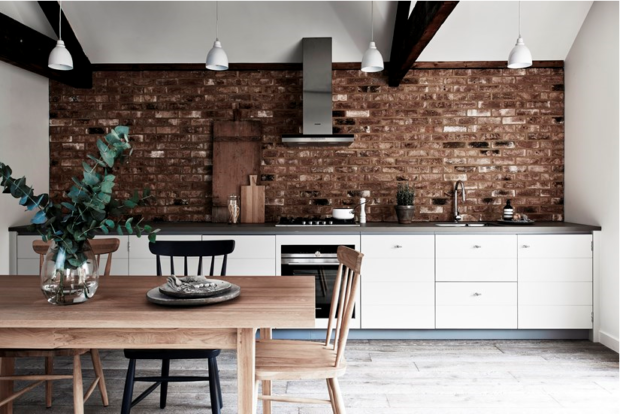 Why is Texture Important?
Texture is important for a variety of reasons. First and foremost, it adds visual weight to a room. In other words, texture creates intrigue and ensures the entire space is experienced – not just a single piece or element. Much like color theory, texture impacts how a space feels.
"Rough textures are more likely to make a space feel intimate and grounded while smooth textures bring a sleeker more aloof tone to the room," Tara Mastroeni writes for Freshome.com.
Finally, texture establishes a sense of balance. In rooms with monochromatic color schemes, texture steadies the look and creates some visual intrigue that helps the space feel more inviting.
5 Ideas for Incorporating Textures
Whether you're redesigning your home, or simply looking for a way to create some new visual interest, textures can go a long way towards helping you achieve your design goals. Here are a few practical ideas:
1.Throw a Rug Down
Floors can get monotonous and repetitive. If you have large spaces of uninterrupted floor – like in a living room, kitchen, or hallway – try rolling out a rug.
Rugs provide a great opportunity to customize a space. You can go with a sleek, neutral monotone rug, a colorful, high-pile option with tassels and fringe, or virtually anything in between.
2.Use a Little Greenery
"According to research, plants have a major impact in any interior, making them more relaxing and stimulating. In addition, they can also help increase our self-esteem, well-being and make us more optimistic, reducing stress, anxiety and depression," Mood Studio mentions.
Greenery also represents a unique opportunity to integrate texture into interior spaces. Whether it's a small succulent on a windowsill or a big hanging planter in the corner of a room, plants are always a good choice.
3.Add Small, Unique Touches
You don't have to make big changes to a space to incorporate visuals. Sometimes the smallest touches go a long way.
For example, try integrating leather goods into living areas. Or perhaps a wine cork bath mat would make a statement in a guest bathroom. Try something new and different!
4.Combine Different Textures
Contrary textures ironically pair well together. If you can find opportunities to layer different textures, take advantage!
For example, concrete tabletops look really good on dark wood bases. Leather and copper also complement each other well. Think outside the box!
5.Make Some Architectural Tweaks
It's not all about furniture and accessories. You may be able to integrate more permanent texture in the form of a few architectural tweaks. Wainscoting is one option.
"Wainscoting brings dimension to flat walls whether it's beadboard paneling or boiseries," Architecture Art Designs explains. "It was once pricey to have wainscoting installed in homes, but now homeowners can install themselves with inexpensive faux alternatives. Purchase pre-cut panels and fasten to walls with builder-grade adhesives."
Another good option is to replace a cheap designer mantel with a live-edge beam or something with more character. A simple investment like this can add a lot of visual interest to a living space.
Let Your Style Evolve
Whether you're a homeowner with an eye for what's stylish, or an interior designer with decades of experience, your style will evolve over time. The best thing you can do is embrace this evolution. Textures are a great way to experiment with unique ideas in a safe and effective manner.
Use woods, stones, leathers, metals, and fabrics to communicate a unique and compelling visual message. You'll find great freedom in the flexible nature of these materials.