Buying a waterfront property can be a complex process without reliable guidance. Here we have made a checklist to make this process a bit easier for you.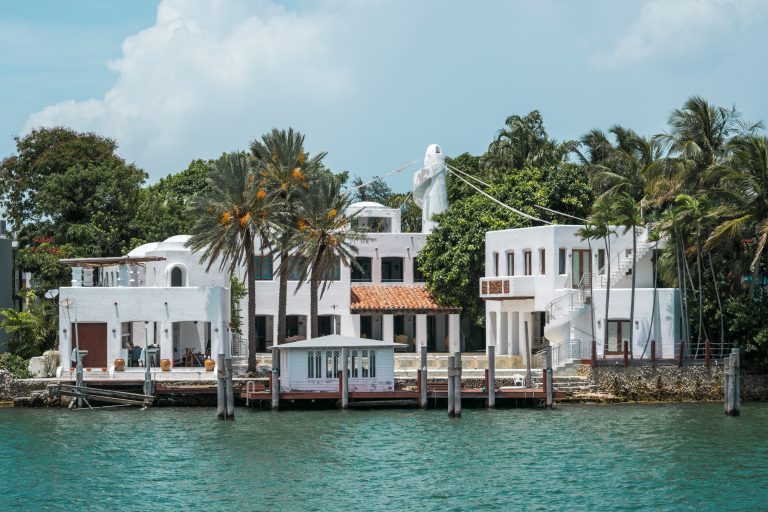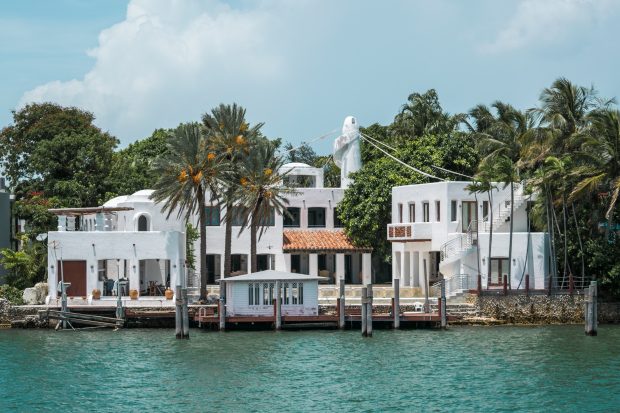 If you are thinking about owning a waterfront property, you have come to the right place. Buying a home itself is a complicated process. On top of that, purchasing a waterfront property is entirely a different scenario, with a lot more things to consider before you commit. Waterfront property is not like a regular house on the street. There are risks and dangers involved which require careful consideration when living close to nature. However, it can be one of the most delightful and unique experiences money can buy if done right. Moreover, it is worth more than many other kinds of properties. Buying a waterfront home is as much about the lifestyle as it is a real estate investment.
As buying a waterfront home can be intricate, you need to do your homework in advance. We recommend working with an experienced waterfront real estate specialist to ensure a wise investment. There are waterfront properties throughout the world. But if you are looking for Myrtle Beach Intracoastal Waterway homes for sale, then you will have no shortage of choices. Not to worry, though; you have us to walk you through your options. Pore over these ten important considerations if you are perplexed and looking for a helping hand with the process of buying a waterfront home.
1.You are not just paying for the structure
Many people will buy a property after looking at the house without considering all of the aspects of owning a waterfront property. Remember, you are not just buying the home. You are buying it because it is near the water. Hence, the land itself is more important than the house, and that is a factor in the price.
Waterfront properties are scarcer and generally more sought after, thus more valuable than land-locked real estate. So do not be surprised that the ratio of land value is much higher than the total property. Additionally, you must evaluate the vistas, access to water, swimming pool, and seclusion, among a multitude of other key factors. These added luxuries will make your purchase a lot more worthwhile.
2.Are you a boater or surfer?
If you are into activities like boating and surfing, tides and water depths are essential elements to investigate before you buy the property. The depths required for powerboats, sailboats, or pontoon boats can be different.
What kind of adrenaline junkie are you? Is it important for you to always get on your boat and explore whenever your heart desires? Or are you okay with monitoring the conditions before deciding whether to go out? Ask yourself the following questions to help you narrow down your options. You also need to inspect the property at low and high tide to judge the difference in the view. Also, consider the proximity of water from your home in the winter months when the water is higher versus spring and summer when the vegetation fills out.
Again, if you are a boater, it is crucial for you to know where the channels are and also be aware of any sand bars that may throw water depth challenges at you. If possible, go on a boat ride before you buy the land. Can you find a fishing hole nearby? How long does it take to get there? On the other hand, one of the greatest opportunities that come with living near the water is an alternative mode of commuting.
3.Are you into swimming?
How much does swimming matter to you? Not all water is suitable for swimming, especially if the water is brackish or prone to jellyfish or other harmful creatures. Is the water easily accessible? Does the property have a sandy beach, or will you need to use a swimming platform of some kind? These are a few of the questions that need to be answered before you reach for your wallet.
4.How is the weather condition?
Waterfront homes are more exposed; as a result, they tend to take more abuse from harsh weather. Expect to contend with corrosion from salt air if you are living near the beach. Make sure you find out if the area is prone to wind and storm surges. Also, ensure that the property is well protected with storm shutters and stainless steel locks to avoid corrosion from the salt air.
5.Erosion control
Erosion is the biggest issue that all waterfront property owners need to deal with. You can even lose your property value over time if the shoreline is not protected and buffered appropriately. If a bulkhead or seawall of any kind is already built, then you should do a proper inspection by a professional to make sure if it's sufficient and has been maintained regularly. Explore the options for erosion control since there are many, and incorporate them in your construction budget.
6.Don't forget to look into insurance
Check out the insurance very carefully because there are different types of coverage policies that you need to choose from. This is important as choosing the right hazard policies and flood insurance that suit your needs the best can be complicated. Also, investigate the wind damage sections to see if any additional riders are required. Do not hesitate to seek expert opinions as well when dealing with this matter since it can be an expensive mistake.
7.Review the local laws
Review any restrictions that affect your shoreline carefully. If you want to construct piers, docks, or bulkheads, you need to begin with covenants, conditions & restrictions (CC&R) for the community to see if there are any specific requirements for them. Contact the local government representatives regarding any steps you might need to take to build the piers and docks and make sure the deal is contingent upon that approval.
You will also need to find out if there are any resource protection areas or tidal wetlands near your property and what kind of activities are allowed in those areas. Erosion control and any other shoreline improvements are also two other factors that need your attention as they can be costly, yet necessary. Most importantly, confirm that you actually have ownership of the shoreline and that no community law allows your neighbors to set foot on your property without your consent.
Keep an eye out for hidden fees, since waterfront houses sometimes incur extra charges that purchasers are unaware of. Begin with sewer and water rates, which may be much more than those on the mainland. Investigate floating dock and lift costs, as well as the care of the well and septic tank. These are some of the potential hidden expenses that can pop up after the deal is concluded.
8.Orientation of the structure
Examine the building's orientation inside the lot. Sunrise and sunset views are two critical components of a waterfront bonus, so ensure that the home's footprint takes full use of these critical components. Inspect the topography of the lot and figure out how close to the water you will be able to build and how easy it is to access the water. Studying the soil is also a wise idea to be sure you have accounted for foundation costs and additional footing. Do a comprehensive study of the property prior to your purchase to point out any issue which may not be readily apparent.
9.Talk to your neighbors
An agent will never be able to give you the insights which you can get from your neighbors. This is why it is important to ask questions about the community and whether they have had any issues with their property. You will also get an idea about whether you will fit into this neighborhood.
10.The resale value of the property
While it is hard to even think of selling real estate when you haven't purchased it yet, it is still an important factor to consider. In fact, this is the first thing that should come to your mind when you begin hunting properties. Which land is going to provide you the biggest return for your investment?
When you are buying a typical house, the value is associated with the home itself. But buying a waterfront property is different, as you know now. It is the land that holds the most value in this case. So before you make a commitment, find out which land has more desirable attributes in the long term. Discuss these matters with your agent and get a clear projection researching the past curves of the profit you can make when you plan to sell it. Remember, you should think of your lifestyle and truly consider the style of property that suits you. You will be calling this land your home, so make sure it fits you perfectly.