Grilling can be an excellent way to create lean and healthy meals while simultaneously cutting down any excess fat. And now that fall is near, there is all the more reason to enjoy some delicious goodies with your loved ones.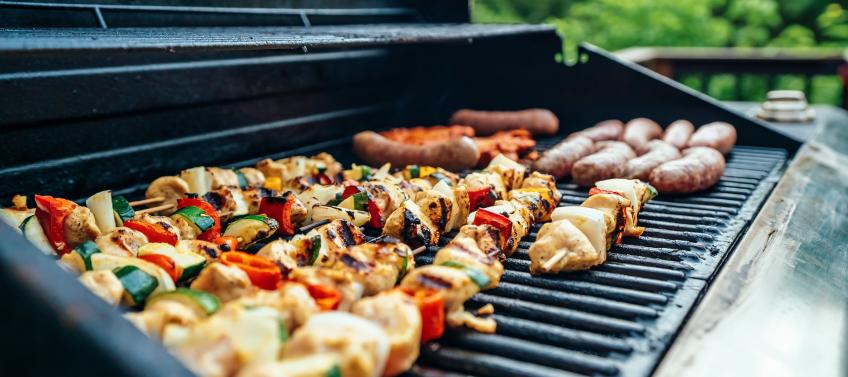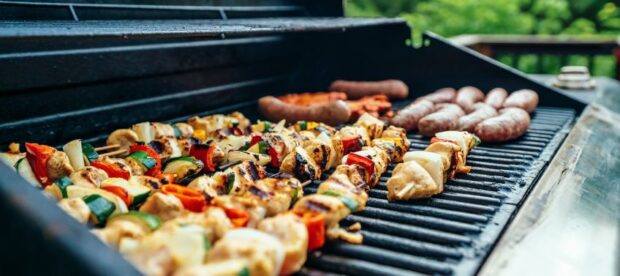 We've compiled a list of the top ten healthy fall grilling recipes that are healthy as well as delicious to make sure all your winter barbecues are always a success.
All you need is are some fresh ingredients, your friends, and of course, a reliable Traeger grill that you can select from https://www.seriouslysmoked.com/traeger-grill-reviews/ – or a smoker if you want.
So, let's get started!
With a host of lovely fall spices like cumin and sage, among other blends, this pork tenderloin recipe is just as delicious as it sounds. Although it's recommended to prepare the tenderloin over charcoal, you can also use gas grills – just don't forget to double the marinade recipe and set it aside for brushing it into the pork later while grilling.
We would also advise cooking this recipe with olive oil to keep it healthy, and carbohydrates and fats at the very minimum.
This recipe combines the goodness of basil with lime to add some serious flavor to the tilapia fillets, but you can also add more grilled vegetables and serve the fish in tacos if you want. There's a lot of flexibility really!
The bourbon with a generous bonus of lime zest are perfect for those who relish a little tanginess in their food. You can pair the tilapia with wine to impress your guests as well!
Cauliflower can be a very versatile vegetable that, when grilled, develops an excellent crunchy texture. Trust us, keeping this dish will have your vegetarian friends (as well as non-vegetarians!) reaching out for more.
This recipe uses Gochugaru, a Korean red pepper powder, and the traditional ginger-garlic ingredients and scallions, to add flavor to the dish. In short, you are bound to enjoy a healthy treat.
Why reserve the pumpkin for Halloween when it can be a fantastic fall ingredient, especially for grill-outs. Moreover, smoking pumpkin is incredibly easy. It can be done on nearly any kind of a smoker or charcoal grill.
Instead of consuming the pumpkin directly after cooking and smoking it, we would recommend you use it as an additional ingredient to enhance the taste of other dishes like soups, pumpkin pies, or simply use it as a pasta topping.
This is one of our favorite recipes that uses grilled chicken breasts that are cooked with buttermilk for enhanced flavor. A mixture of assorted spices is also used for marinating the chicken breasts before placing it on the grill – hence, the name 'Tandoori.'
Once the chicken breasts are ready, you can slice them up and prepare a sandwich or salad, or use it to prepare any suitable Indian side dish. That said, remember you'll have to reserve some of the prepared marinade to brush it on the chicken pieces during the first half of the cooking.
Many dieticians recommend people were trying to reduce weight or control their diets to consume grilled fish because of its distinct taste and a low number of calories.
The recipe we are going to discuss here uses the traditional grilled fish that derives its flavor from a citrusy salsa. This salse is made from vinegar, soy sauce, oranges, cilantro, and ginger along with some fennel that gives it a serious burst of flavor.
As for the fish, you can go with either rockfish or sea bass. All your protein needs is six minutes on the grill, and it will be ready to serve with the salsa.
We admit: Not everybody is a fan of brussels sprouts. But when you combine them with bacon, you won't have to worry about anybody, not like this delicious recipe. The key here is to properly grill the sprouts after trimming them neatly and then cooking it with either salad or begin to add some flavor. This is also a great dish to try during the fall season.
The ratatouille is a traditional dish of the French province that uses ingredients that were the last things harvested from the garden. It's supposed to be incredibly delicious and flavorsome, and this is exactly what it is.
Disclaimer: Make sure you stock up on your vegetables since this recipe uses a lot of them, ranging from eggplant to onions to zucchini to squash.
Just like jam and peanut butter and fish and chips, grilled salmon is best paired with dill and lemon – at least according to us.The marinade uses lemon, garlic, and dill, along with a basting sauce. The only other thing is to grill the protein properly and cooked directly over medium coals until the fish flakes easily.
Of course, we were going to include something for your sweet tooth!
Apples are actually a great ingredient for your grill. Its firm texture holds nicely in the heat, while the natural sugars caramelize perfectly to give that slightly smoky, sweet flavor. You can prepare a grilled apple dessert that would be apt for the fall weather.
Don't forget to add a huge scoop of ice cream, along with a warm drizzle of caramel for that cozy, Christmassy feeling.