This is one of the most exciting times of your life. You are planning the big event where you and your partner will get to share in the union of marriage and unite two families. When it gets down to the nitty-gritty of planning a wedding, you may not be entirely sure where to start.
We have taken some of the top tips from the pros around the world to be able to help make this process even easier for you. Let's dive in!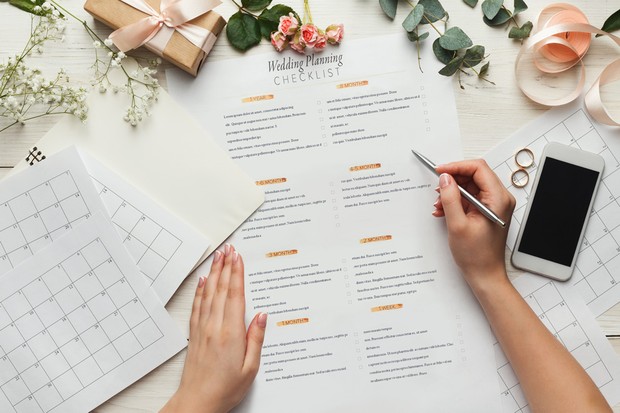 Hiring a Planner for Destination Weddings
When it comes to destination weddings, there are two entirely different types. You could have a destination wedding where you invite all of your friends and family, or you and your partner could choose to elope at a destination spot.
If you are looking to have a destination wedding, regardless if you are eloping or not, there are several things you will want to consider. It's strongly recommended for any destination wedding that you hire a professional planner.
For instance, if you want to get married in Iceland and currently live in the United States, you will want to hire a professional Iceland wedding planner as there is so much about the country you may not know (and your guests probably won't know either).
Start Planning Early
No matter the size of your wedding or elopement, you absolutely want to start planning early. Sending out invitations and then waiting until the last two months to get everything together will not only have you completely stressed out, but you will be scrambling to find everything you need. Not to mention, it can also be much more expensive.
Many vendors require substantial notice for when these events will take place. The closer to the date it becomes, the more expensive it can be since their team will have to simultaneously scramble alongside you.
Don't Skimp Out on Photography and Videography
This is your special day and it (hopefully) only happens once in your lifetime. Because of how much work you are putting towards creating your special day, you will absolutely want to make sure that you are hiring the best photographer and possibly a videographer to document it.
I can not tell you how many times I have heard from brides and grooms about how disappointed they were when their wedding photos came out horribly. I have even heard horror stories of people trying to save money and go with a cheaper company. They ultimately ended up losing their files altogether.
Instead of dealing with the heartbreak of terrible photo or video memories, spend the extra money to get a really great photographer you can trust.
Vet Your Vendors
Just like you want to trust your photographer or videographer, you want to be able to trust your vendors too. This is why people do cake tasting and meet with multiple venues or caterers. It's important that you have time to have a genuine conversation with the business owners and managers who will be working on your wedding day.
If you have a bad feeling about one of them, trust your gut. There are a plethora of other vendors out there who you know you will be able to feel comfortable with both personally, and with your financial abilities as well.
Be Selective with Your Guests
It's okay to be selective with your guests. Truly, it is! We tend to want to cater to the needs of everyone else on our wedding day. We make sure to allow everyone a plus one, even though it puts a greater financial burden on the couple getting married. Or we think about the people who may be disappointed because they didn't get an invite.
Well, we are here to tell you that it is absolutely okay to not invite that one friend from college you have spoken to all of three times in the last five years. Even if they matched you up in the first place, that doesn't mean they were there for the entire journey.
Summary
Your wedding day is all about commitment. Not only is it a commitment to the person you are marrying, but it is a commitment to yourself. You are trusting that the person you plan to be with for the rest of your life will also have your best interest at heart.
The last thing you want to do is start your marriage with a stressful day worrying about everyone else. From the vendors to your guests, make sure you are putting your love and relationship first throughout the planning process.
Follow these tips, and you will be guaranteed to get started planning your wedding on the right track.