Nowadays, there's no doubt the cost of living is constantly on the rise, the biggest expense being that of housing compared to what it used to be years ago. This is especially true with Australia when we consider the high prices of properties not only in the big cities but in the surrounding areas as well, and it affects both owners and renters alike, creating a gap in the price to income ratio.
As luck would have it though, we happen to be part of a world driven by technology where there's also eco-awareness on the rise which would explain trends like those of sustainability. It's still possible to make your dreams come true on owning a home or a weekend getaway with a sustainable option like prefabricated cabins.
It's now not only possible to leave busy life in the city or suburb behind in exchange for peace in the middle of nature but do so at an affordable price too thanks to the modular concept of housing.
Yes, modular or prefab buildings weren't always known for their exceptional quality, variety of materials or designs, however, things have changed for the better due to the groundbreaking innovation and automation allowing the implementation of new and better construction methods.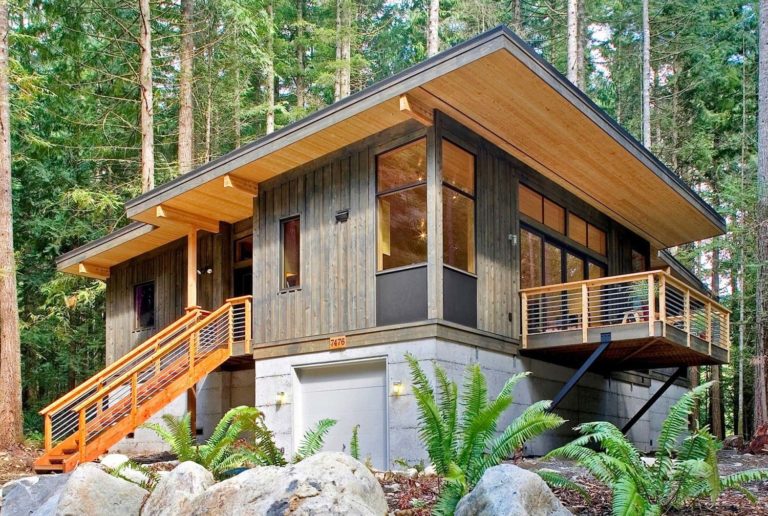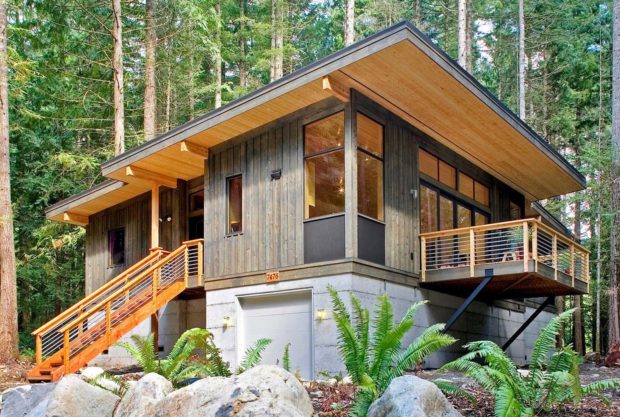 The Luxury of Time, Money and Uniqueness
Given their name, these are cabins and houses in general built in factories with controlled environments, making them far more superior in quality as opposed to on-site constructions since the latter largely depend on the weather elements and are exposed to additional risks such as those of insect infestation and vandalism.
Translation: there's a higher risk of damage with traditional homes which isn't to say about modular because there's little chance for mistakes and damages to happen throughout the production process thus you get your bespoke home done in about 12 weeks' time instead of having to wait for it for months.
No delays, no stress! It's easy to see how this would lead to the reduction of costs as well which is perhaps one of the primary reasons people opt for modular design yet certainly not the only one, given that along with the fast and efficient fabrication there's quick assembly altogether and as a result, you don't have much waste to begin with or chemical residue afterwards ending up on landfills, an aspect that makes these homes eco-friendly.
Thanks to the attention to every detail throughout the designing and fabrication, you get prefabricated cabins with the outstanding structure that's known for its strength and durability having in mind each of the modules the home or cabin, if you will, consists of endure transportation load.
Likewise, a lot of thought goes into the design elaboration, applying the greenest of materials and systems, focusing on renewable resources, such as certified wood, solar energy, green roof system for energy-efficiency allowing homeowners to cut down on cooling and heating costs, including going as far as enabling self-sufficiency with ingenious concepts as in the example of the collection of rainwater for those wanting to go off-grid.
In other words, there's the right prefab construction for everyone's taste, budget and requirements. This being said, there's no need to worry designs available today are all the same as it was the case with modular concept years ago, so you choose what it is you want most in features, finishes, and the result is a home tailored to your specific preferences and the necessities of the site.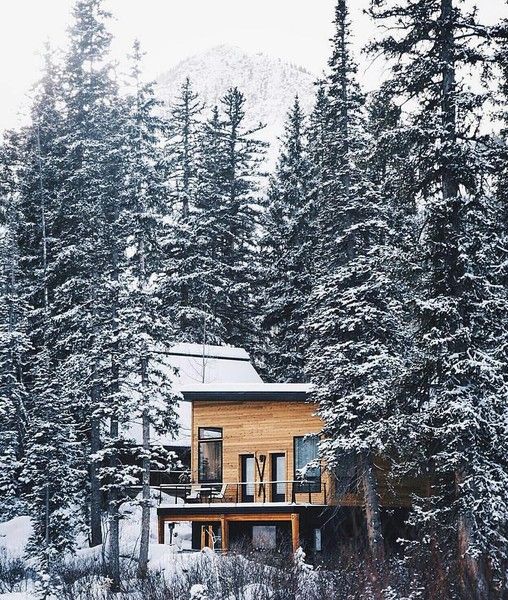 The Extra Gains
Putting the limitless design options aside, guaranteeing the uniqueness of your dream home, it's important to note additional aspects that make prefabricated cabins appealing are the fact they are great for the well-being of the dwellers too as much as they are for the environment considering they're made from materials low in VOCs, and this goes for adhesives and sealants, not just for paints, hence the improved indoor air.
This aspect is often forgotten, and it shouldn't be so since indoor air pollution is a real threat to well-being. Speaking of which, improved air quality means there's less of a chance for moisture to be trapped inside thanks to enhanced ventilation and insulation which in turn lead to no risk of mould or future work and maintenance in having to eliminate it.
Another advantage to modular is the better acoustics not allowing for the sound to propagate through the walls, and you won't have to fret on-site noise either if you live in a densely populated area because the assembly of the modules is practically noiseless when compared to the hustle and bustle of traditional homes that lasts for months on end.
Furthermore, unlike traditional constructions, the set conditions in the factories of modular alternatives are beneficial for the construction workers also remembering their travelling time to the site is shortened and they don't have to stay away from home for long periods, plus given that most of the work is done off-site there's a reduction in the risks for work-related injuries.
It's needless to say this consequentially benefits companies that don't have to fret compensation claims or sick leaves. Simply put, there's a gain for everyone.