When it comes to getting your yard ready for spring, one area, in particular, you'll want to pay attention to is your garden. A well-landscaped garden is visually appealing and can be a relaxing place to recharge.
While choosing plants, bushes, and trees are important when it comes to gardening, it is also important to think about structural elements. Structural elements are the features that help create a general layout throughout your garden. This includes pathways, fountains, flower beds, and other ornamental structures.
One way to create structural elements is with natural stone. Here are some tips to help you get started.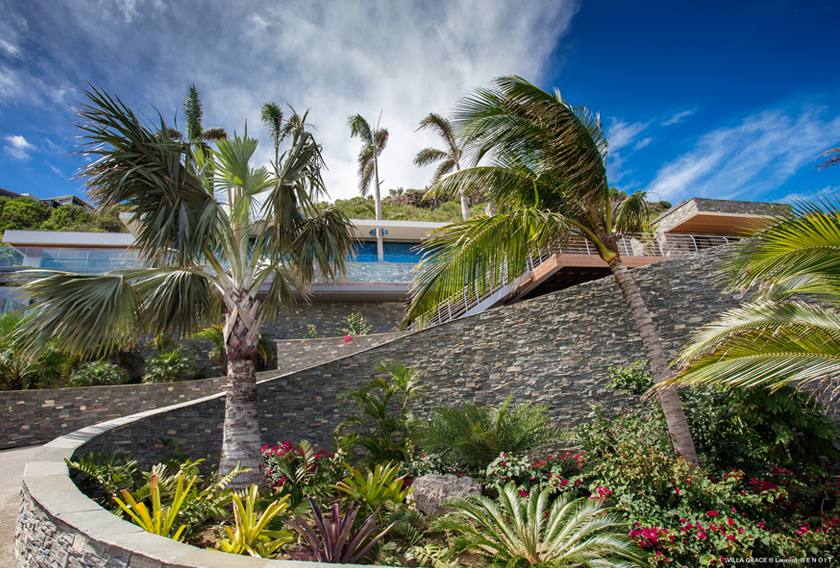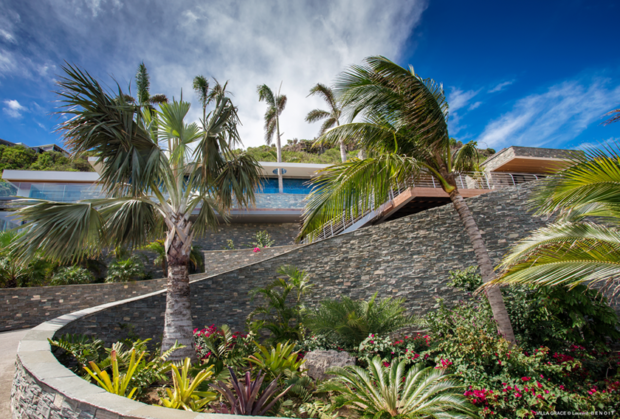 Types of natural stone
Sandstone, limestone, and slate are popular types of natural stone used in gardens. All of these stones are durable and come in a variety of colors and styles, so selecting what type of stone to use is mostly an aesthetic preference.
The color of natural stone you choose impacts the overall look of your garden. Light colors can help make your garden seem larger, red and brown help to add warmth, and dark colors can help add focal points. To get an idea of what is available, look online or visit your local garden store.
Using natural stone as a pathway
Natural stone can serve as paving for your garden. Homeowners that are growing plants or that don't want visitors walking through the grass will want to incorporate paved pathways throughout their yard. Paved pathways provide a clear pathway around your yard.
Natural stone tiles are a good alternative to traditional gravel or concrete. You can layout the tiles in whatever design you want. However, you'll want to make sure that the stones are pieced together in a way that they are completely level. This helps ensure that your pathways do not become tripping hazards.
Using as a patio
In addition to pathways, natural stone also serves as paving for patios. Some homeowners choose to transition from interior living spaces to outdoor yard spaces by using a patio. Natural stone can help make this transition more seamless, especially if you're planning on creating natural stone pathways as well.
Patios tend to receive more heavy traffic than other pathways, so you'll want to choose a durable stone. In addition to the stones mentioned above, granite is a popular choice for natural stone patios. This is because granite is incredibly strong and resistant.
Building a retaining wall
Homeowners that are attempting to prevent erosion or are trying to restrain soil on an unnatural slope will need to use a retaining wall. Retaining walls support soil — and when they're created with natural stone, they make a beautiful, natural-looking addition to your yard.
While it is possible to build your own retaining walls, it may be better to hire a professional depending on the type of soil around your house and the size of the wall. If you attempt to build your own, keep in mind that you don't need to use mortar.
Other ways to incorporate
In addition to some of the ways already mentioned, natural stone can also be used to create a perimeter around a flower or vegetable garden. If using natural stone as a border, make sure to keep the plants trimmed back so that they don't grow around the stones.
Another way to incorporate natural stones is simply using them as an accent piece. Larger natural stones can make an interesting focal point in your garden. If using a large natural stone as an accent piece, make sure to plan the location carefully. It'll be hard to move later!
Maintaining natural stone
Natural stone used in the garden is easy to maintain. You'll want to get into the habit of making sure that weeds and plants aren't growing up around cracks between stones. Most of the time, regular sweeping is enough to remove dirt and other debris from natural stone. You can also mop stones if desired.
If you worry that your natural stone pathways are starting to look grimy, you can also use a pressure washer to clean them off. A pressure washer can help remove stubborn dirt and stains, allowing your natural stone to look as good as possible.
In summary
When it comes to incorporating natural stone in your garden landscape, you have a few different options. You can use it as a pathway, turn it into a patio, build a retaining wall, or use it as an accent piece. Natural stone is easy to maintain, but you'll still need to do routine maintenance.