The clothing choices should be sensible, to get the best quality garments for the lowest cost possible. Clothing should be appropriate for the age, character, and environment, and it should never hinder or restrict normal activity. Many factors influence clothing selection, which can differ based on individuals depending on their needs.
Australia is ranked second in the world for textile production. This may be used to determine the rate at which Australians purchase clothing. However, one intriguing fact to note is that they only wear it a few times before throwing it – a phenomenon referred to as fast fashion.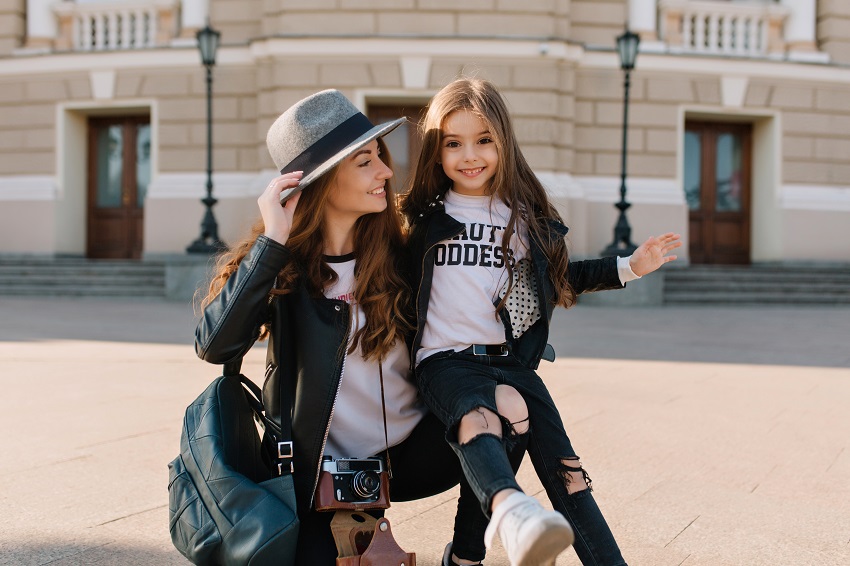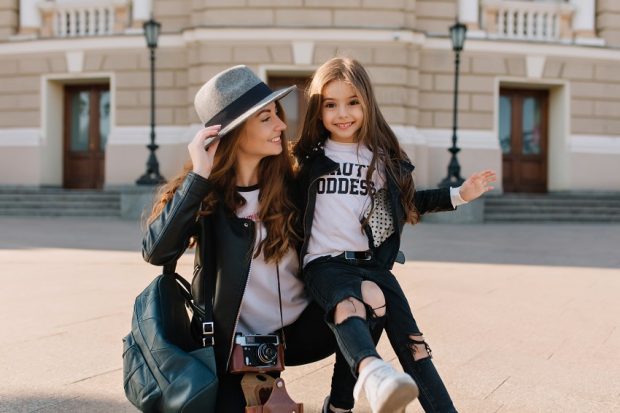 Factors to Consider While Buying Girls Clothing Both Online and Offline
Fashion is for people of all ages. Check out a few online reviews and make a list of your top picks. Shop for yourself but don't forget about your little one. Visit Oobi Girls Clothing Australia for some excellent clothing options if you're looking for unique ways to dress your child.
When shopping both online and offline, there are so many aspects to consider. Due to the increased competition among sectors, the manufacturing process has quickened. This pace is also aided by the proliferation of fast fashion. The way people throw their clothing is the major factor that is posing harm to our ecosystem.
We are accustomed to purchasing a dress, using it three or four times, and then discarding it when it becomes 'out of style' while being seemingly oblivious to the fact that we are contributing to the pollution problem. But, what else do individuals do to the garments they purchase in such large quantities?
According to the statistics, they toss away 85 percent of what Australians spend each year. And the unusually rapid purchase and disposal of textiles have hurt our environment since the vast majority of quick fashion items are made of synthetic fabrics that take decades to decompose.
When purchasing a new outfit, you must examine all criteria, including color, fabric, and other considerations, to reduce pollutants, at least from your end.
The Factors You Should Be Looking Into While Buying Girls Clothes
1.Size of the Clothing
Always keep track of your growing child's height and weight to match the store's size chart to find the right fit for your child. Always use brand-specific size conversion guides rather than general size conversion tables, as sizes differ drastically between brands. For one suitable fit, always verify the sizing advised by the specific retailer or manufacturer.
Since children's measures often fluctuate, keep track of your child's length, waist, abdomen, and hip proportions. If you're buying for the coming season or next year, ensure to go up a size from your child's present size. When you're in doubt, We always recommend going up a size; this way, if that's too big, they could always just wear it the next year or have it altered
Newborn babies and toddlers: Here are some quick steps to shop sizes for babies and toddlers:
Measure and record your child's heights and weights.
If you're buying for the upcoming season, double your child's current size by six months.
Include a full size if you're buying for the next year.
2.Returns Policies
Before making a purchase, make sure to verify the shop's return policy. Whenever buying something from another country, be sure you know where its return address is located. If you purchase at stores with an Australian returns location as well as shops that refund your return shipping directly to you, individuals can save a lot of money.
You'll be better off if the return period is longer and the process is less cumbersome.
3.Keep the Reason in Mind
The first thing to consider is the event for which you are purchasing the outfit. In comparison to women, guys have fewer options. When there are a lot of options, the possibilities are endless.
You can simply select the proper outfits for girls if you understand why. Gifts for particular occasions are varied, as are clothing for everyday use. Keep the person's taste, favorite colors, etc., when deciding between options.
4.It's Essential to Conduct Research
Some level of research is always beneficial when making any purchase decision.  Check out the fashion blogs, go window shopping, and check out the latest fashion trends for help in figuring out what would fit your desires.
The study will also advise you of the most recent trends and color schemes that are commonly seen in the area. You should make sure that the fashion items you gift her are still fashionable so that she enjoys wearing them.
You could make a good choice once you have a lot of options.
5.Material of the Clothing
To get the best bang for your buck, look for the quality and durability of the garments and fabric before making a decision. The material must be of good quality and sustain a long time for it to be worth it and eco-friendly.
Every material has a distinct characteristic. Several materials are wear-resistant, while others aren't. Always consider the quality of the material used to produce clothing.
6.Blending & Pairing Designs
Patterns such as plaid or horizontal striping should harmonize at the folds and sleeves of high-quality clothing. To make it cheaper, reasonable clothing designers frequently avoid these specifics because trying to coordinate often necessitates trying to remove each item of clothing. On the other hand, Dispatching can be increased to give an item of clothing an unpredictable appearance.
7.Customer Feedbacks
When purchasing online, especially internationally, testimonials are your best friend. Among online shoppers, shops that allow consumers to provide reviews on the items they purchase are a lifesaver. Check through other parents' reviews if there were any serious issues with the apparel or whether the size was wrong on that particular item.
8.The Fabric of the Clothing
In the product details of any excellent online retailer, the material used to make the garment is mentioned. This is typically a good indicator of the item's quality, longevity, and washability.
While shopping for summertime clothes, You should usually search for 100 percent soft fabric for your children, but the proportion of wool or down (in the wintertime) could give you a sense of how cozy the clothes are. If a fabric you want isn't listed, send the retailer an email and inquire; they'll typically be pleased to help. If not, you must look elsewhere.
Examine the mark regularly. Even though synthetic material is a little less costly and frequently blended with other materials, it will not last as long as natural fabric when washed repeatedly. Bring the material up to the light to get a sense of its heaviness and weave density.
Finally, inspect the wrinkles on both insides and outsides of the apparel. This is a warning indication if they are untidy, free, or patched over at different times.
9.Sale of the Season
Most international internet retailers, particularly those for children, have frequent deals and promotions. To remain aware of the latest as well as in the know about all the hottest bargains and offers, consider signing up for your favorite store's email newsletter.
What's also great is that we can reap the benefits of end-of-season bargains because we reside on the other side of the planet! While summer comes to an end, there are a plethora of fantastic winter discounts to be found elsewhere. Similarly, when winter finally ends in Australia, summer apparel stock prices are dropped overseas. So seize the opportunity and browse for fantastic prices while you still have the chance!
A few items may be cheaper during a certain month or even period than others. In Australia, the best day to buy bags is Thursday, as well as the best day to buy glasses and formal pants is Monday. Given that it is summertime and also the sun shines brightly, now is an excellent opportunity to get a fashionable pair of sunglasses
10.Please Remember their Favorite Color
It's crucial to select the right color choices. You don't have to be perplexed by color selections. Pick out outfits in her favorite hue. This would not only cheer her up, but it will also bring her happiness. Choosing a new color may appear appealing, and you never know whether she would like it.
11.Explore the Location
Be sure to do some careful market research. Make sure you don't make a rash decision. Look around at other shops. Perhaps you'll receive a better one. Do it if you could obtain the very same thing for less money on a similar product that is superior to those at the last shop.
12.Favorites of Celebrities
Every individual has an icon who has a significant effect on their decisions. Learn more about her favorite celebrities and what they wear and if she admires their fashion sense. That should give you lots of clues as to what to buy for her.
Following celebrity trends will also offer you an advantage in keeping up with the current fashion trends.
Make Shopping Fun
If shopping seems to be a chore for you, buying new clothes for girls has to be the most difficult of all. Whenever it comes to clothing, women are quite picky. They search for color schemes, patterns, and even altercations on the shirts. So don't be alarmed; the following suggestions can be beneficial.
Let your loved ones be pleased by purchasing the appropriate attire. Shopping may not be as difficult as you may believe. You may become a pro in no time when you have some helpful hints. Have fun shopping!