If there's any stylish menswear item that every guy needs in his wardrobe, it's a solid underwear collection. It's the first thing you put on in the morning, and the last thing you take off at night. Not only do we wear underwear for hygienic purposes, but it also serves as a discreet garment to ignite our love lives. Among mens stylish clothing, underwear tends to get overlooked because we sometimes take it for granted that no one will even notice what styles or brands we're wearing. Often, we spend a lot of our time searching for men's stylish clothes, and end up neglecting one of the most important garments in our daily rotation.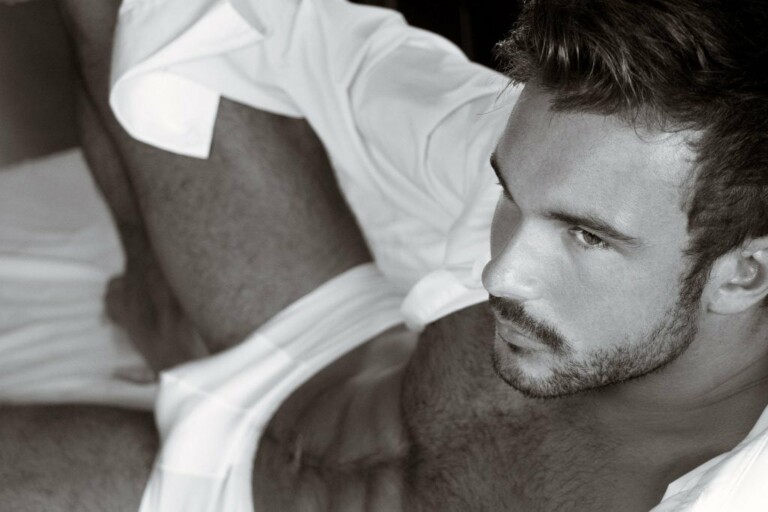 Truth be told, if you're not checking out stylish men's clothing stores like Differio for underwear, then you're missing out big time. There are so many men's underwear trends right now that it's almost hard to keep up with what's hot in the male lingerie scene. From classic boxers to tight briefs to revealing thongs, men's underwear has gotten crazier and wilder than ever before. Today's hottest underwear styles are also as comfortable as they are sexy, so you'll get the absolute best product out there.
Here are the latest underwear styles to consider along with the best way to wear them.
Velvet Underwear
If you've ever bought mens stylish clothing designed in velvet, you already know how luxurious it can look and feel. Perfect for any man, this underwear features soft velvet that sits comfortably on the body. Don't worry about feeling hot and sweaty in velvet underwear either! The fuzzy fabrication is only lined along the exterior while the inside is usually lined with a smooth, breathable fabric of some type, like cotton or nylon. Sometimes, there's even a slight sheen to velvet fabric that catches light and adds a subtle body-contouring effect.
Stylish Menswear Suggestion: Since this style is so luxurious, you can definitely wear velvet underwear underneath stylish clothing for men that's more elegant and refined, such as tuxedos, suits, or chino pants. Velvet underwear is a must for any special occasion!
No-Show Underwear
Love wearing men's stylish clothes in the tightest of fits? Then this one's for you! No-show underwear is one of the most essential styles every guy should definitely have in his wardrobe, especially if you love wearing tight clothes. Sometimes available in multipacks, no-show underwear is a must-have item for the gym, office, clubbing, traveling and everything in between. Usually made in comfy, breathable fabrics, no-show styles have a low-rise waist and seamless design so the line on your trunks, briefs or boxers won't be visible while you're wearing skinny jeans or tight pants. It's a win-win for any situation you might find yourself in.
Stylish Menswear Suggestion: You should definitely stock up on no-show underwear in bulk multipacks since they're just so versatile for any occasion. Try storing an extra pair in your gym bag or carry-on bag for those times you need a quick change.
Drawstring Underwear
Do you struggle with finding mens stylish clothing that fits you comfortably? Drawstring underwear is going to change your life. There's no better feeling than throwing on a pair of joggers or sweatpants with a stretchy adjustable waistband. Drawstring underwear has the exact same effect, just a little more discreet. Available as boxers, briefs or trunks, you can wear this undergarment with almost any type of stylish clothing for men. However, just be aware that the tie can be visible if you're wearing form-fitting outfits.
Stylish Menswear Suggestion: If you've been yo-yoing on the scale frequently, drawstring underwear is great for those times you need a little loosening or tightening around the waist. The waist tie can be bulky, so we suggest wearing this underwear with looser fit athleisure, activewear or loungewear.
Mesh Underwear
If you love wearing mens stylish clothing in mesh fabrics, you need to give mesh underwear a shot. Mesh underwear is the ultimate design for today's most cosmopolitan men. More like men's lingerie than everyday underwear, the mesh fabric can range from semi-sheer to completely sheer. Since this material is so thin, mesh underwear can also work as no-show underwear but with a more upscale look. Once you put these on underneath your stylish men's clothing, you'll feel like your absolute sexiest self.
Stylish Menswear Suggestion: If you're looking for stylish clothes for men that'll get you ready for date night, mesh underwear is definitely the way to go. Just choose whatever style you feel most confident and comfortable in – trunks, briefs, thongs or boxers.