Getting your meal delivered at home has become a norm for most busy people as well as families. It is now a routine to have at least one day of the week set aside for ordering food from your favorite restaurant or meal prep services. Fortunately, there has been extraordinary growth in meal delivery across the US making it possible for people to choose their preferred meal, and have them brought over within the shortest time possible. Even so, the debate on whether the use of meal delivery plans is good or bad is still ongoing, with a majority of people weighing the pros and cons before making a final decision.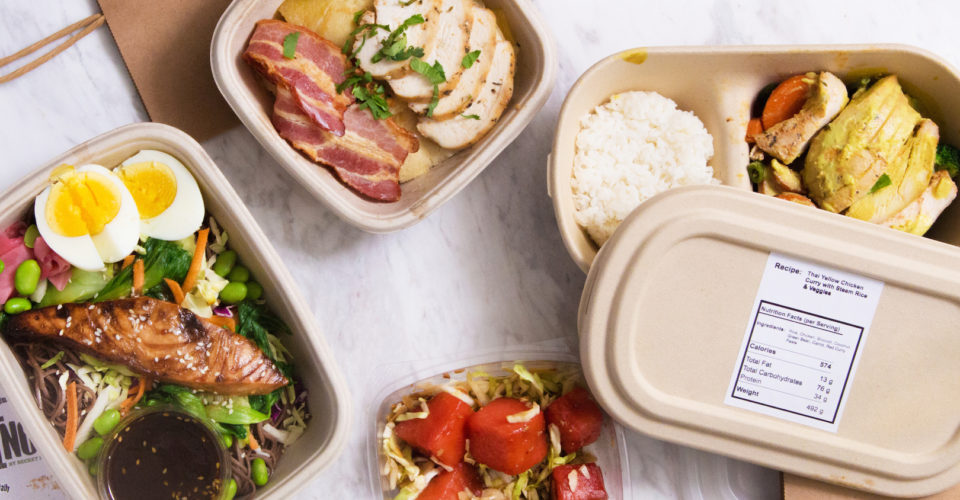 Pros of meal delivery plans
The advantages of signing up for meal delivery services cannot be underestimated because of the change they brought into the food industry. It is common to find individuals and families signing up for the plans because of the various benefits they offer. Some of the benefits include:
Saves time
Saving time is one of the advantages of delivery plans because it eliminates the time spent preparing food and cleaning up afterward. Using a meal delivery service saves a lot of hours that families and individuals can spend attending to other important matters in or outside the home. Additionally, having food brought over makes it easier to come up with a schedule for your day and keep to it because of the extra time available in your day.
Budget-friendly
Besides saving time, meal deliveries also save money because it reduces trips to the grocery store to buy ingredients for meal preparation. It is possible to order meals and get them delivered to your home at an affordable rate. In most cases, the initial cost may look a bit high, but when compared to the time needed to shop for ingredients, meal preparation, and cooking, the cost is quite low. If unsure of where to get the best prices, you can compare two or three delivery plans before settling on the one with reasonable costs.
Availability of customized meal plans
Due to time constraints, many people end up preparing the same meals over and over again to save time. However, with meal delivery plans, you can choose the type of meals you need and have them delivered to your doorstep. It does not matter whether you have dietary restrictions or an adventurous palate; you will get a satisfying meal from the company offering the services. It is common to find meal delivery plans that are vegetarian, gluten-free and paleo among others.
Guarantees nutritious meals
For your body to remain healthy, it is important to eat meals that are nutritious throughout the day. When ordering from meal delivery services, you are assured that the chef preparing the meals to ensure that all essential nutrients are included in the meal. In most cases, eating a balanced diet that has the right amount of protein, carbohydrates, and vitamins is beneficial to the growth of bodies, for both children and adults. In case of a medical condition, they can also prepare food with the nutrients needed to get you feeling better and healthier.
Access to reviews
Choosing the best meal delivery services is easy because getting reviews on most of them are available online. It is important to read through dinnerly reviews to have an idea of the kind of meals they offer clients and the type of service provided. The reviews also allow you to compare across various meal delivery services and select the best one for you or your family.
Cons of meal delivery plans
Although the pros of meal delivery plans are numerous, there are some downsides to the services offered. Some of the drawbacks of ordering food through meal delivery services are highlighted below.
Reduces the urge to experiment with meals
If you love cooking and only have meals delivered once in a while, you might get lazy and give up on making your meals altogether. Preparing your meals over and over again also improves your culinary skills and makes it possible for you and your family to enjoy a home-cooked meal more often.
Can be expensive
The convenience that meal delivery plans offer can become expensive if you plan to order food regularly and from high-end companies. Some companies offer discounts to customers that sign up for their service for the first time before introducing their regular prices. Even so, customers can enjoy discounts provided by a variety of companies as a way of saving money while enjoying top-notch meal plan services.
Build of packaging waste
Companies that provide meal delivery services often pack them in plastic or paper containers to make transportation easier. If the meal is for a large number of people, the number of packages will be much higher resulting in a lot of waste. In cases, where the packaging is not properly disposed of, it can become an eyesore in the home and a great contributor to environmental pollution within the community. However, most companies have adopted the use of recyclable packaging as a way of ensuring the environment is protected.
Mismatch with personal tastes
Meal delivery plans hire professionals to cook meals that can be described as "perfect" for their clients. However, in some cases, the meal that is delivered can taste or look different than the meal you are familiar with. In such cases, it might not be possible to send it back resulting in the consumption of food that does not match your tastes. Still, most meal delivery services deliver meals that are appealing and delicious to the majority of their clients.
Ultimately, the decision to engage meal delivery plan services relies on several factors that are considered by clients looking to buy cooked food regularly. It is also essential to keep in mind the advantages and disadvantages of using the service, then weight it all out to make a decision that benefits you or your family at all times.