Loft conversions are a great way to add more living space to your home. It is possible to create bedrooms, offices, bathrooms and even roof terraces with well-planned loft conversions. However the options will vary depending on the structure of the roof.
There are a few basic things to consider when planning a loft conversion. For example, there needs to be sufficient head height to meet building regulations. You will need to ensure there is enough space on the lower levels for a staircase. There may also be specific planning requirements in certain properties or geographies.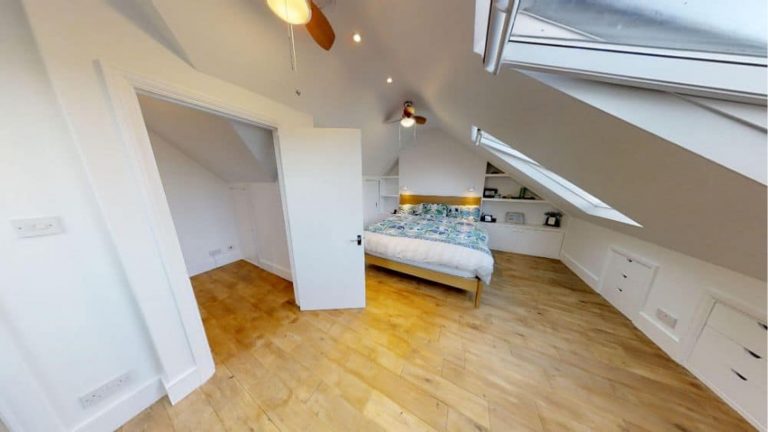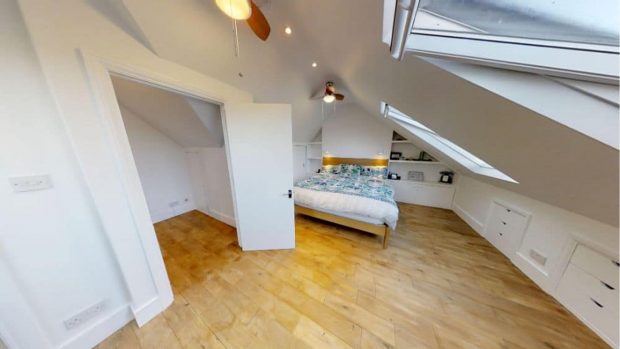 Why Are Loft Conversions So Popular?
As mentioned, converting the loft space in a property can be great for growing families. The potential to add space without needing to move home can be an attractive proposition. Another positive feature of a loft conversion is that it fits within the footprint of the building. There will be no loss of garden space and many types of loft conversion can be done without planning permission.
Loft conversions can add a lot of value to a property, providing the work has been carried out by a professional company and conforms to building regulations. Many loft conversions effectively pay for themselves because of the additional space. There is some geographical variation and ceiling prices to think about, but adding an extra bedroom is well known to make a property more expensive to future buyers.
There are times when it can be cost effective to factor a loft conversion into a wider scheme of works. For example, if a property requires a new roof then performing a simple loft conversion can essentially reduce the cost of the roofing project because there are crossovers in the construction work and materials.
What Are the Main Considerations When It Comes To Designing A Loft Conversion?
It is important to factor in budget. There are a range of things that can affect the price of the loft conversion. We will talk about the main structural points below, but thinking about the type of rooms you want to have, such as bedrooms and bathrooms will affect the fixture and fittings costs. The level of finish with things like windows, plug sockets or flooring should also not be overlooked. Many projects can spiral in costs because of additions or alterations.
Get a professional to help you design the loft conversion. They will help you through the process. By working with you to work out how you will use the space, they can avoid last minute changes.
What Are the Different Types of Loft Conversion?
Velux Loft Conversion
This is the most straightforward conversion type. If you have a W truss roof then there will be some structural alterations required, but the scheme of works is relatively simple and can be completed with minimal disruption. The main thing to consider with this type of loft conversion is the placement of the stairs and how this will affect the usable space.
Hip To Gable
Many houses in the United Kingdom have a hipped roof structure. This is most common in semi detached houses, although it is also a feature on large Georgian properties and homes built in this style.
Unfortunately hipped roofs are often not suited to loft conversions because they do not have enough headroom or usable space. The hip to gable loft conversion is involves removing the sloping end of the roofline and creating a gable wall on the far end. The ridge can then be extended to the new gable creating a pitched roof all the way along.
Converting a hip to gable end can offer plenty of useable space and headroom in a velux conversion. This new roof structure could also accommodate dormer windows., so if you have a hipped roof and are considering a loft conversion then including a rear dormer can often be a very cost effective way to create additional space.
Dormer Loft Conversion
A dormer loft conversion is effectively a box constructed in one side of a sloping roof. The dormer protrudes from the roof line to give much more usable floor space. It will typically have a flat roof and large window, which is great for getting natural light into the space.
Some works can be completed within permitted development, but there may be cases where planning permission will be required. In order to make the most use of the space it may be possible to create two dormers along the width of a property.
Mansard Loft Conversion
Much like a dormer, mansard loft conversions can be performed on a wide variety of properties. These loft conversions create the most amount of space, but it is the most complicated in terms of structural work.
The construction expands the depth of the roof line by creating a pitched roof at a less steep angle than the previous roof line. With the addition of windows or a Juliette balcony, mansard loft conversions can create fantastic spaces.
It is highly likely that planning permission will be required. Using a professional loft conversion designer or planner will help to find the most cost effective solutions.
L Shaped Loft Conversion
Many terraced properties have rear extensions that do not span the whole of the width of the property. This presents a great opportunity to add a lot of space to a property.
Opting for something like a double dormer on an L shaped loft conversion will create the most usable space for properties with this shape. This is one of the more expensive loft conversion options but is one of the best when it comes to usable floor space.
Why Use A Professional Loft Conversion Companies
Getting the best value for money is important for any building works on your home. When thinking about a loft conversion it is also a good idea to think about the future value of your home, as well as thinking about the potential costs associated with moving house too.
If a loft conversion is the best way to get more space then make using an experienced company will help get the most from a loft conversion. Their knowledge can help find ways to incorporate storage, or create floor plans that include things that will add more value and function to your home.