Vladislav Doronin, Aman Resorts owner, also serves as chairman and CEO of OKO Group, an international real estate development company that has been tasked with redeveloping numerous landmark buildings across the United States including the historic Crown Building in New York, which reopened as Aman New York, an ultra-luxury wellness retreat.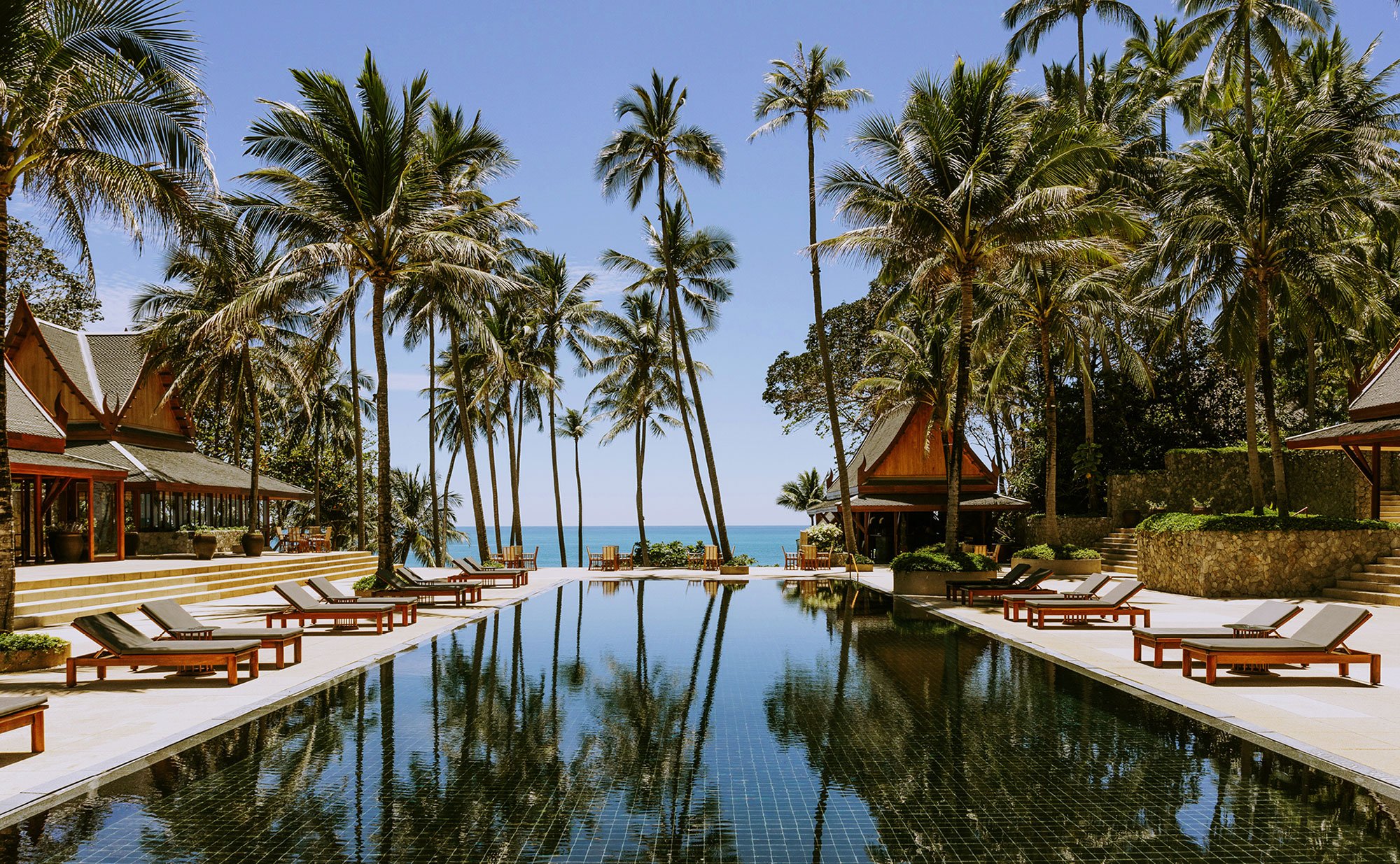 In his role with OKO Group, Vladislav Doronin works with some of the world's most celebrated designers and architects, including Adrian Smith + Gordon Gill Architecture, Zaha Hadid Architects, Jacques Grange, and Skidmore, Owings & Merrill. This article will look at some of the most prominent global architectural and design trends of 2023.
Multi-Storey Buildings
The pandemic and ensuing economic crisis triggered a wave of transformation in the real estate market. Today, tempered glass and light-metal structures remain the mainstay of contemporary facades. Architects are increasingly focussing on maximising the functionality of existing and future buildings, allowing developers to quickly transform office spaces into hotels, residential apartments or exhibition spaces at minimal cost. As a result, building owners are able to expand their range of rental offers with minimal effort and outlay, thereby reducing risk.
Increased Integration of 3D Designs
Today, much of the waste associated with modern construction stems from fragmented processes plagued by inefficiencies, with too little time and too many steps. It is for this reason that architects are increasingly looking towards 3D printing as a new means of creating structures with optimal efficiency and minimal waste. 3D printing could pave the way not only for streamlined logistics and reduced logistics but also for the creation of innovative, curvaceous, textured forms, enabling architects to come up with high-precision architectural models from the get-go. One of the biggest benefits of 3D printing lies in its increasing availability, enabling designs to be replicated around the world – culminating in a streamlined, sustainable, commercially viable approach, delivering architecture to the masses with minimal effort and cost.
Continued Demand for Home Office Spaces
Following the imposition of stay-at-home orders and school and workplace closures, the home office changed from a nice-to-have to a must-have virtually overnight. With a continuance of remote and hybrid work practices in many businesses, home offices remain a prerequisite among many renters and homebuyers, providing an organised space in which to focus without constant interruptions and footfall. Whereas many remote workers require a formal office space, others seek a more condensed, 'pocket office' version, providing sufficient quiet and solitude to conduct the occasional Zoom meeting without sacrificing valuable floor space within the home.
Renewed Interest in Modular Homes
With 70-90% of their components assembled in the factory before being transported to the construction site, modular homes present significant efficiencies over classical construction, presenting scope for the fast and efficient creation of hotels and medical facilities, as well as typical residential buildings. Today, architects all over the world are increasingly looking to the modular method, creating visually stunning, technologically advanced buildings with curves and arches that increase functionality by allowing the natural flow of light and air, not only improving interior environments but also the building's wind resistance.
An Emphasis on Sustainability
Against a backdrop of ever-increasing global anxieties over climate change, eco-friendly approaches to design have gained momentum in recent years. In one recent survey, 94% of respondents agreed that sustainability will remain a top priority, along with organic modernism and biophilia.
An Emphasis on Natural Materials
Architects and designers are increasingly embracing hemp as a sustainable alternative to carbon-hungry materials like concrete. Today, 'hempcrete' and other novel construction materials are being utilised by forward-looking developers eager to reduce their environmental impact, culminating in a new era of sustainable building. Capable of sequestering large amounts of CO2 and growing faster and in less space than trees, hemp and other plant-based materials such as cork, bamboo and even algae are being utilised in building projects, blurring the line between built environments and nature – culminating in progressive architecture with a lower carbon footprint.
Increased Interest in Arts and Crafts
Designers have long coveted rare objets d'art crafted by skilled artisans. However, throughout 2023, experts predict surging demand for handmade goods, with items crafted from wood and plaster featuring prominently and designers seeking out new makers incorporating these materials in everything from custom lighting to wallcoverings.