Ah, Europe, the old continent everyone wants to visit. A land with fabulous places to see and things to do. It's not the biggest continent in the world, but it's definitely the most diverse, fascinating, and even scary if this is the first time you leave Japan to visit another continent. From facing the cultural shock to packing everything on your list and planning the visit, the experience can be quite overwhelming.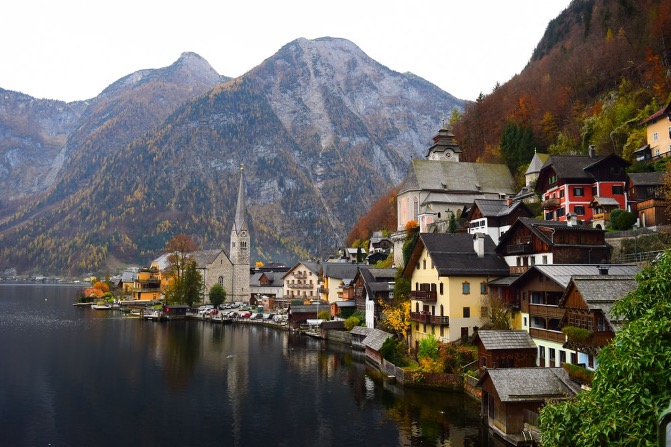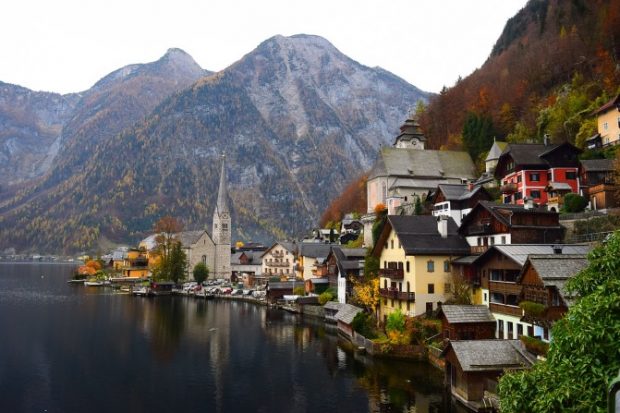 If you're an Asian and travel outside the country for the first time to visit Europe, you may experience a lot of culture shock because Europeans do everything differently. However, it doesn't mean that you'll feel uncomfortable if you're an open-minded individual. So, when you travel to the old continent for the first time, do a little research to prepare yourself for what you may see and do there. It's normal to feel apprehensive when you visit a place for the first time, a lot of anxiousness comes for not knowing what to expect. Worry no more, this article will get you ready to face the challenge.
What to expect on your first trip to Europe?
Here is a short guide to ease your mind as you plan your trip to Europe. It includes the point every traveller worries about.
The best time to travel
The best time to arrive in Europe depends on what you plan to do. Most countries are the warmest from June to August, but this is also a crowded period because everyone visits Europe during the summer. Winter is more affordable, and you can visit the capitals and popular cities without feeling suffocated by the number of tourists. Also, the winter months are the best time to travel if you plan to ski or visit the Christmas Fairs.
It would help if you also considered the shoulder times of April, September, and October because you'll deal with smaller crowds, spend less, and enjoy nice weather. Obviously, you may not be able to sunbath on the beach, but you'll find the trip entertaining.
When you leave Japan for Europe, weather and climate is something you want to check because it dictates your plans. Europe has multiple climate zones and therefore you can cross from a weather condition to another if you visit more countries. During the summer season, the best places to visit are Italy, Portugal, Spain, and Croatia. But you can also visit the Nordic countries that become quite enjoyable during this time of the year.
Visa information
Before you book accommodation and transport, check what passport you need (according to the countries you want to visit). Most continental European states are part of the Schengen Zone (which is different from the European Union), and this means you can stay in the Schengen Zone for 90 days without a visa. But if you want to visit the United Kingdom, Ireland, and countries in the Balkans, you need a visa because they come with restrictions.
Popular destinations
It's easy to get overwhelmed when you first visit Europe because there are so many things to see and do. The capitals are the most popular destinations so you can start your tour in a city like London or Paris because they are well connected to the other countries you may want to check. You can go to any other place you want to visit, the countryside, mountains, or seaside from the capitals. First-time visitors should stop in London, Barcelona, Vienna, Rome, Budapest, Prague, Amsterdam or Paris. You should prepare in advance by finding interesting Europe tours online that might take you through a few of them in a short period of time.
If you plan an extensive tour around Europe, you may want to ensure you enjoy some home pleasures while away from Japan. You may watch a TV series on Amazon Prime or have a fitness routine you don't want to neglect during your trip. To ensure you don't miss episodes, you can install Amazon Prime on your mobile devices. However, Amazon Prime doesn't provide the same content in all regions because it customizes the content according to the target audience. And therefore, you may not be able to watch your favourite Japanese TV series while away because the content is restricted in Europe. But you can get a VPN to access Amazon Prime's content when away from Japan because it makes the provider think you're still in Japan by offering you a local IP. You can also install a fitness app to customize workouts you can perform while travelling around Europe. Many apps provide home workouts you can do in your hotel room without weights or gym equipment.
Getting around Europe
Once you get to Europe, there are many ways to move around. How you travel depends on your destinations, budget, and length of staying. Because you're coming to Europe from Japan, consider a stopover flight to see more places before you arrive at your destination.
Europe is known for the cheap flights that allow you to travel from a country to another in a couple of hours. Flying around Europe is easy, but not eco-friendly, so you may prefer to take a train when possible. Some of the budget airlines are Eurowings, Easy Jet, Ryanair, and WizzAir. When you fly, consider what and how you pack because if you have other luggage, besides your carry-on, you need to pay extra for checked bags.
Europe also allows you to take trains everywhere and travel comfortable and fast. The distances between towns are short, so the continent isn't very reliant on cars. If you want to use public transport, there are various options you can choose from. The bus is another travel solution, especially when you want to move between a country's borders.
But if you don't want to depend on the train or bus's schedule, rent a car and drive it around Europe. Having a car allows you to explore the countryside and isolated places, located away from the main roads. If you want to have an adventure in the mountains, you should definitely rent a car. And where do you count that most countries have highway infrastructure so you can quickly move around?
And here you have it, the guide to plan a trip to Europe. Are you ready?