Fashionistas, designers and experts, yes we absolutely know who runs the world and who dictates the fashion style. When it comes to fashion, following them makes our lives way easier, right? But, when reading about stuff we often realize how we sometimes miss tiny details and how other people have a different perspective to offer. There are some rules before you enter your own fashion world so as they say, the devil is in the details so let's see what we have covered you with.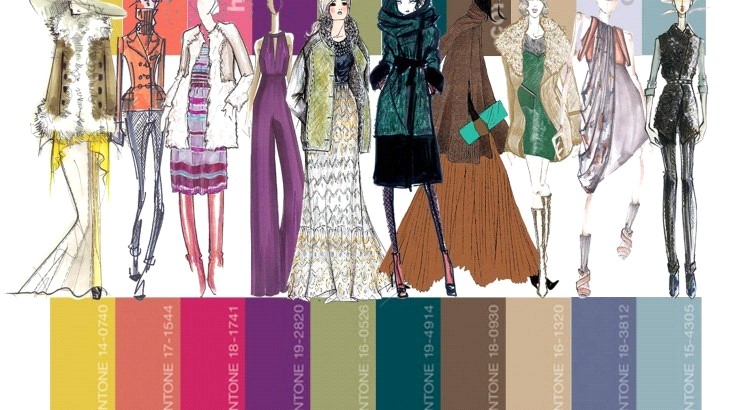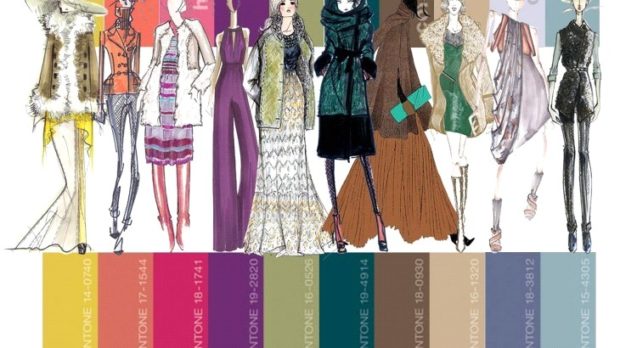 Photo Credit | www.hamstech.com
Know your body type
The basic thing you should know about yourself is your body type. This is maybe one of the biggest fashion tips because everything works around this. So, this is the best advice that anyone can give you to start with.
Understand the color wheel
Maybe you seem a bit unnecessary but if you look this up it will give you a new perspective when matching up colors. So, you should remember that there cannot be more than three colors in your outfit at one time.
Wash your clothes the right way
Which items of laundry need to be washed with which programs, results from the indications on the label. That is something you should stick to. Pay attention to not mixing whites with colors and don't put your bras in the washer and sweaters need a different detergent.
Own classics – Leather, Trench and Denim Jackets
Every girl needs to have classics like these in her closet, because they are timeless. They sure come in handy through the year in one way or another, so you'll never be wrong with one of these choices.
Invest in good lingerie
To treat yourself with some good lingerie is the best thing you can do for yourself. Sometimes it is nice to indulge in the world of intimates.
Scarves – All seasons
You need every single type of scarves, okay? Silk, linen, woolen, satin, etc; some of them work wonders in winter and some of them are for the summer and the others are perfect for fall fashion.
Denim
Knowing what suits your body type and size is definitely a life-saver and you just can't go wrong with any of these no matter if boot cut, high-rise, low-rise, baggy, boyfriend, etc.
Wear the right bra
This is so important and essential for both health and fashion, so by wearing the right bra intimates you need to know your size first and then when to wear what. Basically, you need to know it all.
Red Pumps
We can all agree that pumps are great, but red pumps are legendary, because the high it gives to strut around in these confidently Is of a very different level. So, our advice is that every girl should experience this.
When in doubt, Layer
To amp up your look and add some definition, layer your outfit to camouflage any unflattering flab.
Now, let's talk about the color wheel! If you have no idea what are we speaking about this is science, as it is an art! Knowing how to map the colors, to have the eye for detail and understand the sensibilities of how colors work is everything! First things first get to know the rules, then find the balance, stay safe or go all out, whatever you choose to do. On this interesting aspect of styling even if you just scratch the surface you will be introduced to a whole new world of knowledge and that's what we are going to help you with. So stay with us and read on.
How to Know What Colors to Match?
Sir Isaac Newton in the 18th century invented the color wheel when he first tried to condense the color spectrum into the wheel and to visually represent the relationship between them. So the wheel has been segregated into the following categories, but while we focus on using it for clothes and outfits, this theory is universal and applies to just about anything that deals with colors.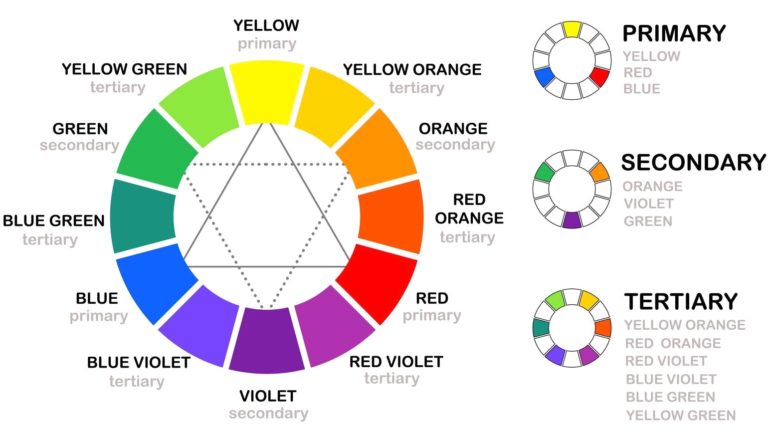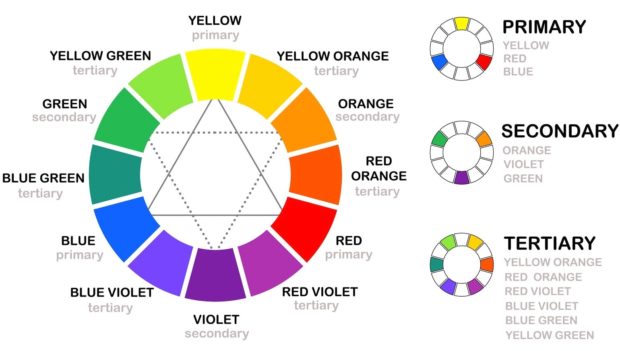 Photo Credit | www.pinterest.com
Choosing the perfect color for an outfit is what sets you apart but the deal maker is using the right colors and matching them perfectly. To explain this even better, let's understand the basis of the whole color theory.
⦁ Primary Colors
Yellow, red and blue are the ones and no two colors can be mixed to achieve these shades. So basically everything else is derived from these colors.
⦁ Secondary Colors
The secondary colors are the combination of the primary ones, so the following order should explain it all. Here it is, red + yellow = orange, red + blue = purple, and blue + yellow = green.
⦁ Tertiary Colors
These colors are the combination between the primary and secondary colors. So, by mixing these colors we get shades like aqua colors, corals, mint, and etc.
⦁ Warm colors
These are the hues of colors like red, yellow, orange, brown, etc. and they make things to look smaller in size. Now you know why is recommendable to wear warmer colors when we want to look slimmer. And, the cool colors, like the hues of purple, blue, green and etc. are more soothing colors.
⦁ Neutral Colors
These colors plain, muted and subdued and that's the reason why are self-explanatory. The colors like grey, black, whites, off-white, taupe, etc. fall into the neutral category of colors.