A feature wall will give your home a fresh new look, fast. By decorating just one wall of your room you can update a space and make it more stylish and eye catching.
Paint, wallpaper, photo frames and other home décor items can be used to create a feature wall that's striking and that looks amazing .For inspiration, check out the lovely ideas below and see how easy it is to adapt them to suit your style.
Use paint to create a contrast
If you have a room filled with neutral colours choose a brightly coloured paint that will compliment these neutrals and paint one wall in this colour. A bright blue or red works well with lighter wood and furniture, and a lime green or yellow creates a superb contrast against dark wood. The bright colour of a feature wall can also be repeated in pillows or other accessories to tie the look together.
Choose wallpaper that enhances your style
In a bedroom or even an open plan area, boldly patterned wallpaper can pack a punch and create a barrier that visually separates a dressing area from the bed, or kitchen from lounge. Damask wallpaper is particularly popular for feature walls and has even been used online at sites like RiverBelle, as it lends a touch of class to a design space. For the more adventurous, wood or stone cladding can also be used, or you could opt for wallpaper which creates the same effect.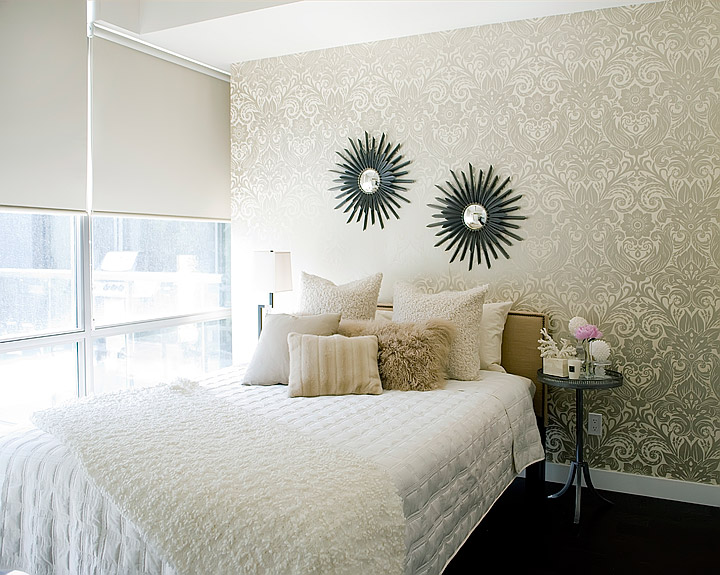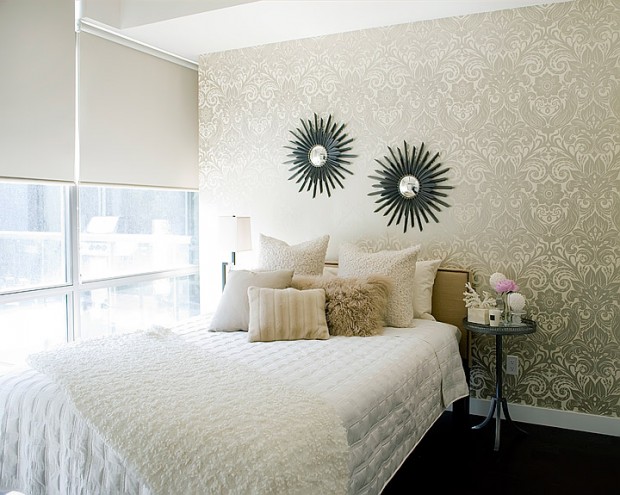 Personalise your room with decals
Vinyl decals have become an extremely popular décor choice and are perfect for creating a feature wall that is fully customisable. If you want to create a cheap and hugely effective feature then these decals are the way to go. Custom cut-outs of everything from chandeliers to trees can be designed and printed and they are easy to apply, and just as easy to remove.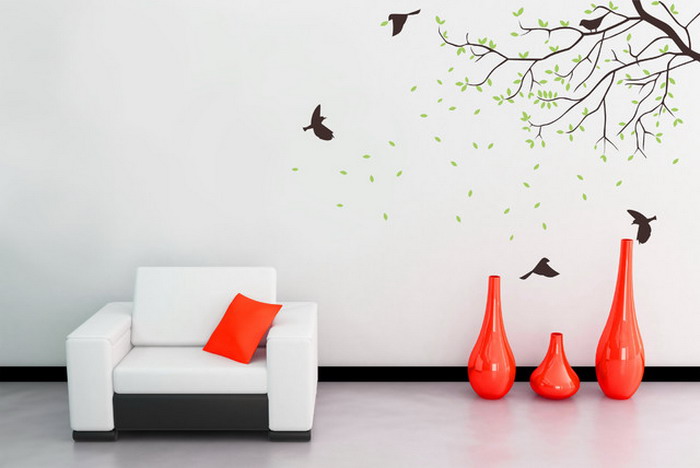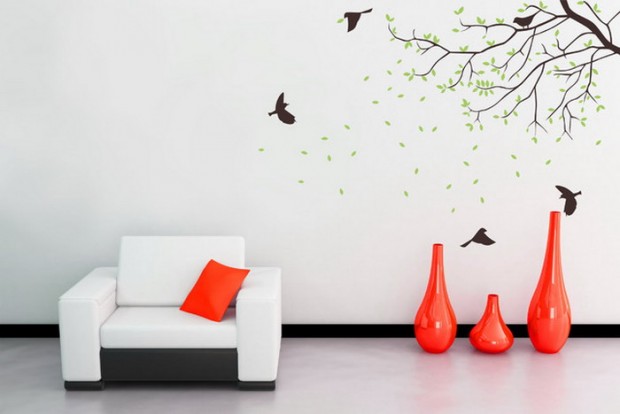 Create a picture wall
Hanging a selection of framed pictures artfully together can create a beautiful, personal feature wall that reflects your interests and passions. A nice touch is to print some photos in black and white, and some in colour to create a contrast, or to use matte, gloss and canvas prints to add texture. A photo feature wall can add a homely touch and can be used to display all your favourite memories.