Undoubtedly, it is essential to think carefully about the outfit you will wear on the plane. It is in this outfit that you will sometimes stay more than 10 hours and to have a good flight, it is important to think of a few details to be as comfortable as possible.
Clothes for flying: put comfort first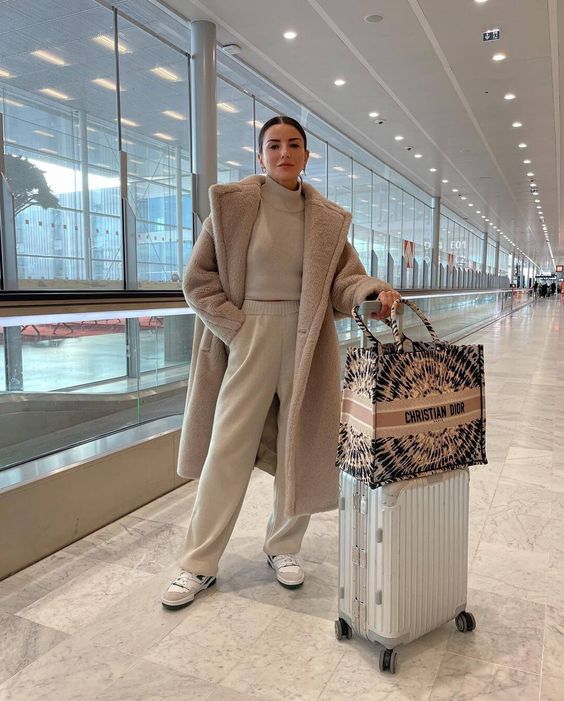 This rule is perhaps the most important. It's out of the question to go on a long-haul trip in an outfit that oppresses us or in which we don't really feel comfortable.
For the flight to go as well as possible, it is best to bet on comfortable parts. We will therefore avoid shoes with heels or very tight-fitting pieces, we will prefer oversized, warm clothes and cozy accessories.   
We also think about border controls and avoid anything superfluous. You will have plenty of time to make fashionable effects once on vacation, but for the trip, bet on efficiency above all.
Wear an outfit to withstand the air conditioning on the plane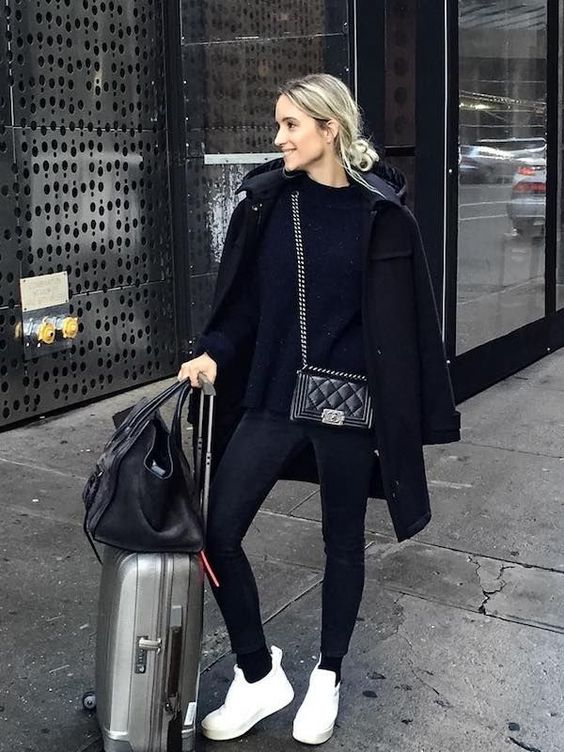 The other essential detail is to remember to cover yourself sufficiently so as not to be cold during the trip.
The planes being very air-conditioned, it is important to bet on the right parts to avoid spending the flight shivering. It is therefore advisable to bet on the accumulation of clothes that guarantee comfort and warmth: hoodie, warm jacket, cap, hat, large scarf… The choices are endless.
By betting on layering, not only will you stay warm, but you can also create a silhouette that's right on trend, inspired by the looks of Zendaya or Hailey Bieber.
The essentials of a perfect outfit for the plane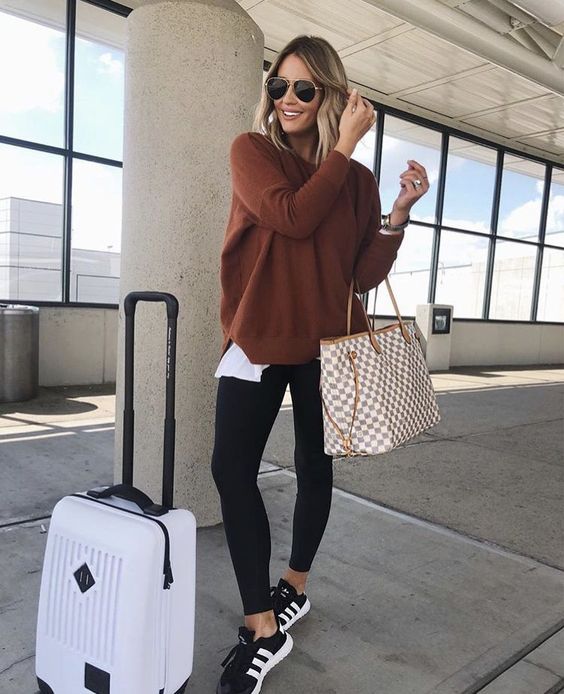 Forget the jeans to travel. The best choice is still to bet on leggings or jogging to be able to curl up in all directions on your seat without being embarrassed. Wide and comfortable pants will even allow you to put on a pair of compression stockings underneath so that you don't have heavy legs on landing. 
Above all, don't forget to put on a good pair of socks (in wool or cashmere) as well as a pair of sneakers that are easy to put on and take off to finish your outfit in comfort. Prone to circulatory disorders, heavy legs, edema, or varicose veins? Don't hesitate to ask your doctor or pharmacy before departure to put on compression stockings on D-Day.
On the accessories side,  a large soft tote bag will allow you to carry your flight essentials as well as a change of clothes. An essential if ever your luggage is lost.