Whether you're selling your home or preparing for the future, there are a number of ways you can update your property and make it more valuable.
From simple steps such as adding a fresh lick of paint to more invasive work, you can find a variety of ideas that suit a range of budgets and time restraints. All size projects can add value to your home, so don't forget to factor in the smaller details as well as the large renovation jobs.
1. Declutter With Self Storage Units
The first step to adding value should be to clean and declutter. Give it some elbow grease and make sure no room or surface is neglected. Don't forget to clean behind large furniture and to declutter room-by-room. This will give you more space to manoeuver and could even bring in some extra cash should you decide to sell some items.
Many people find the process of decluttering difficult, especially when they're limited on time. However, using self storage can be a great solution to this, especially if you're unsure of what items to keep and what to throw away. Give yourself more space by renting out a storage unit to store the items you're undecided on.
2. Update Services
If your home is particularly old, it could be worth updating the electrics or adding a new plumbing system.
Rewiring the electrics and installing a modern consumer unit can not only increase the value but can also ensure the house is safer to live in. You may also want to consider adding extra sockets and also updating the lighting.
When looking at the pipework, check to see if there's poor hot and cold water flow, rattling sounds and signs of leaking.
3. Spruce Up Your Garden
The garden is a key feature of every home and a well-maintained space can add up to 20% to your property's value. That's why it's important not to neglect the exterior of your property and to update your garden when possible.
Depending on your budget, you could add vibrant plants, use fairy lights or add a new outdoor furniture set. But don't forget the regular maintenance tasks such as getting rid of weeds and removing dead plants.
Use your space wisely and try to make it look as large as possible. A multi-functional garden is the best way to increase value.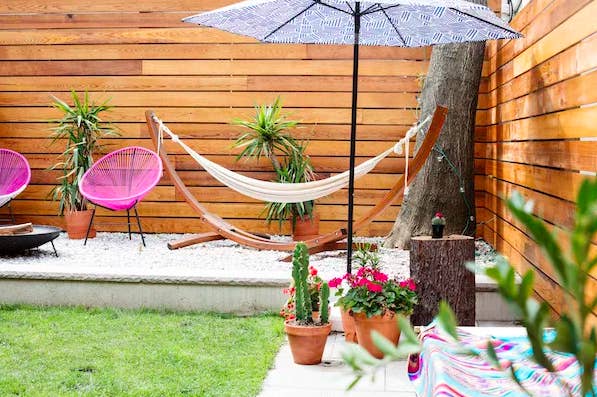 4. Restore Original Features
Inappropriate or unnecessary alterations can reduce the value of a home, meaning removing or restoring certain things could actually add significant value.
Pine cladding, textured ceilings and polystyrene ceiling tiles are just a few examples of things that can devalue your property. You should also consider removing any flush doors, fake beams and internal stone cladding should they be present.
When highlighting the original features, look at restoring any period fireplaces, panelled doors, decorative mouldings or handrails.
5. Convert The Garage
A lot of garages are used as storage or are simply neglected. Extra living space is always beneficial so converting your unused garage is a great project to increase value. You could even consider creating a new home office as remote working is currently on the rise.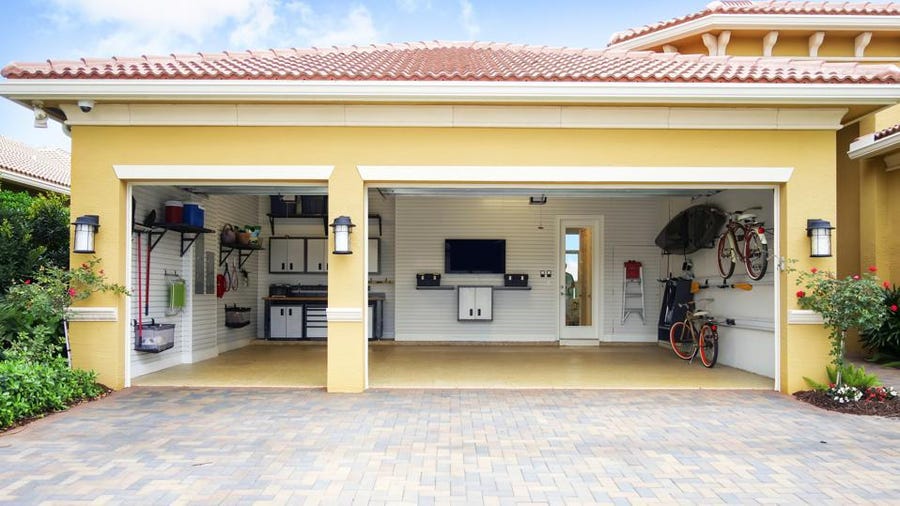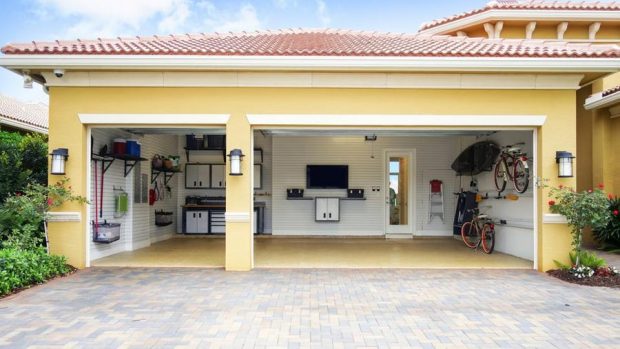 6. Update Bathrooms
Every bathroom should feel fresh and hygienic with an adequate amount of light. If you're looking to update your bathroom, you could:
Include one bath and one shower
Add mirrors to create the illusion of space
Assess the plumbing and boiler system
Add vinyl or tile flooring
Replace chipped or stained features
Consider underfloor heating
7. Renovate Your Kitchen
The kitchen is often the heart of a home and so must be modern, practical, clean and attractive to ensure its value increases. According to research by the Nationwide Building Society, a new kitchen can increase the value of your property by 6%. However, it's important to remember that even the smallest changes can have a big impact such as replacing doors and adding new lighting.
When renovating your kitchen, consider the shape and position of the room. If you're planning a large project, you may need to consider whether any structural changes need to be made.
8. Add an Extension
Depending on the size of the project, a full extension can add up to 11% to the value of your property. However, it must match the rest of the home to ensure it doesn't stick out and look unattractive.
Don't forget to check whether you need planning permission for jobs as large as this.
9. Consider a Loft Conversion
If you want to add an additional bathroom or guest room, then building a loft extension is the best way forward. It doesn't need to include invasive work and most of it can be done from outside.
A survey by the National Association of Estate Agents (NAEA) claims that a loft conversion can actually add up to 10% to the value of your home. Whilst most lofts in the UK can be converted without a problem, it's still recommended you get advice from a builder or architect and check whether you require planning permission.
10. Look For Signs of Structural Issues
Ensuring the property is structurally safe is a great way to increase its value. Whilst the smaller improvements are helpful, your efforts may be wasted if the foundations and structure aren't safe.
Whilst the repair work can be costly, it's beneficial to catch these issues as early as possible. Look out for the following signs of structural problems:
Cracks in the walls or ceiling
Leaking or sagging roof
Rising damp
Unstable chimney
Missing or broken roof tiles
Collapsed flooring
Subsidence