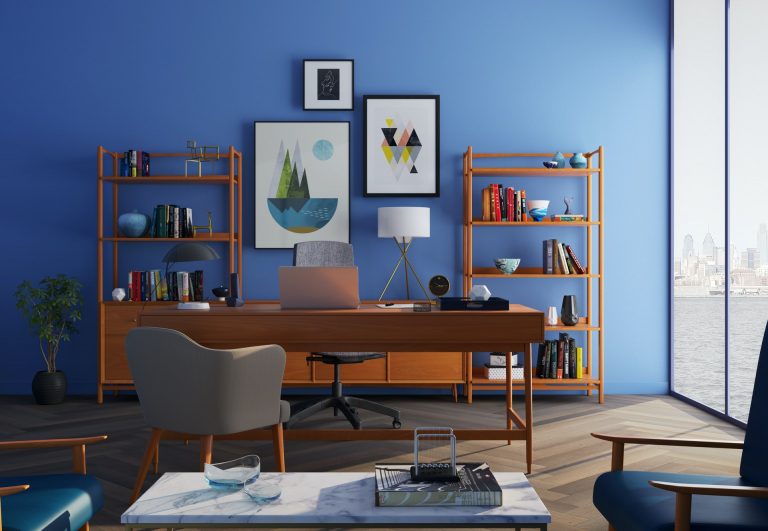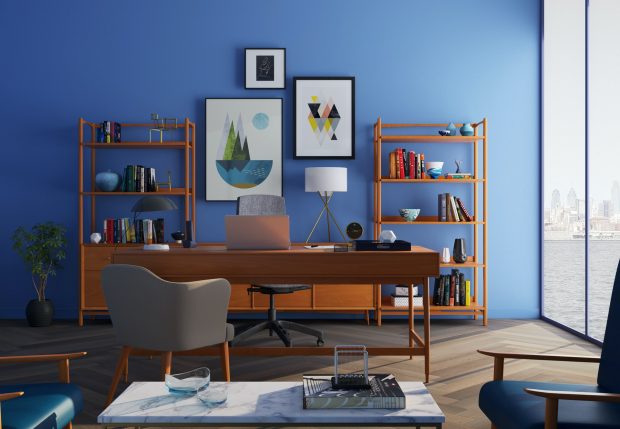 Working from home is becoming incredibly popular, and with good reason. It can be a great way to save time and money. But if your home office doesn't look the part, it can be tough to get motivated to work. In this blog post, we will show you how to make your work from home office look fancy but budget-friendly. Updating your decor is a great way to make your home more comfortable but it also increases the sale price if you are looking to sell.
Get a gaming chair
One way to make your office look fancy is to invest in a good-quality chair. A comfortable, stylish office chair will make a world of difference to your home office. If you're going to be spending hours in front of the computer, you might as well be comfortable, right? Some of the best gaming chairs can also double up as office chairs, so if you're looking for a budget-friendly option, that's worth considering.
Not all gaming chairs are equal, however. The best gaming chairs have adjustable lumbar support, so you can customize the level of support you need. They also have adjustable armrests and headrests, so you can stay in the same position for hours without getting sore. And if you're looking for a luxurious option, many gaming chairs even come with built-in massagers. It's also a good idea to look for features like good seat depth, headrest pillows, and a padded neck cushion.
Accessorize
Another way to make your home office look more luxurious is with some well-chosen accessories. A nice vase or plant can brighten up the space, and a few well-chosen art prints can add a touch of class. If you're looking for something a little more unique, consider investing in some cool office accessories, like a fun sign that expresses your work ethic.
Get a nice lamp
Good lighting provides adequate light for working and reading, but it can also make your office look more luxurious. A simple desk lamp can do wonders for your home office, and if you want to go the extra mile, you can even get a floor lamp. Just make sure that the light is not too harsh, as that can strain your eyes.
Organize your office supplies and paperwork
One of the best ways to make your home office look more luxurious is to keep it organized. A messy desk can be a real eyesore, so make sure to put away any loose papers and organize your pens and other office supplies. You might even want to consider getting some stylish storage solutions, like a set of matching boxes or baskets.
A well-organized home office will not only look more luxurious, but it will also be more functional. You'll be able to find what you need more easily, and you won't have to waste time searching for misplaced items.
Invest in a comfortable chair or couch
If you're going to be spending a lot of time in your home office, you'll want to make sure it's comfortable. A gaming chair is great to use for your office chair but what about a reading corner or space to talk to clients? A good quality armchair or couch can make a world of difference. Just make sure that the furniture you choose is appropriate for the space. For example, if your home office is on the small side, you might want to avoid bulky furniture.
Add a rug or carpet
Rugs define floor space and also keep your feet warm during the winter months. They also add color and pattern to a room, which can brighten up a space. To choose the right rug for your office, consider the size of the room, the furniture, and the overall style of the space. If you have a lot of furniture, a smaller rug might be best. But if you have a large, open space, a bigger rug can make a statement.
Choose quality over quantity
When it comes to furniture and accessories, it's important to choose quality over quantity. A few well-made pieces will last longer and look better than a bunch of cheap, poorly-made items. So if you're on a budget, focus on buying a few high-quality pieces that you love, rather than a bunch of cheap stuff that you'll just end up replacing.
Conclusion
You don't have to spend a fortune to make your home office look luxurious. With some careful planning and a few well-chosen pieces, you can create an office that looks and feels amazing without breaking the bank. Remember to focus on comfort as well as appearance. Choosing the best gaming chair for your office chair is a great start because it will provide support for your back and neck while you work.
But don't forget to accessorize and add some personal touches to make the space your own. With a little effort, you can easily transform your home office into a chic, stylish retreat that you'll love spending time in.