When you're in love, there's a desire to share it with the world, and it's a big world out there. Whether you want to shout your love from the top of a mountain or while snorkeling with underwater creatures, there are plenty of places around the globe to honor your soulmate. (Warning: shouting and snorkeling don't mix.) Enjoy our selection of the most romantic destinations on the planet where the two of you can create enough memories to last a lifetime.
1. Oia, Santorini, Greece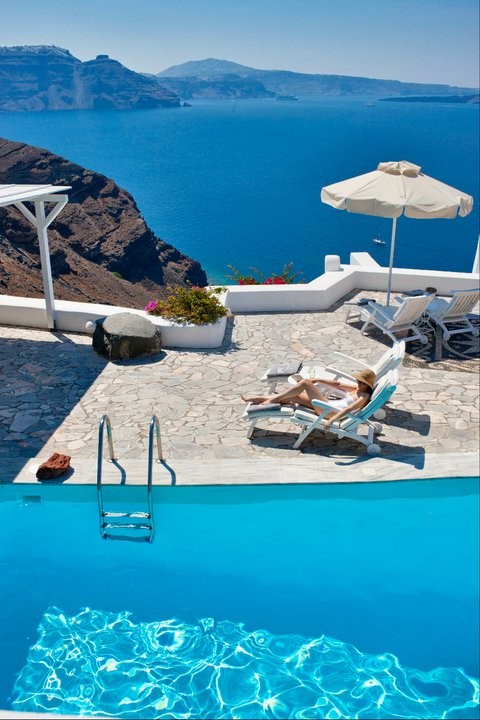 The unique villages on the island of Santorini are one of the most romantic places .There can be seen fantastic sunsets, thanks to the bright rays reflecting in the crystal waters of the Aegean Sea. The typical island architecture offers many hidden spots, which reveal amazing views. Each year thousands of tourists visit Santorini to leave full of emotions and long-lasting memories.
 2.Venice, Italy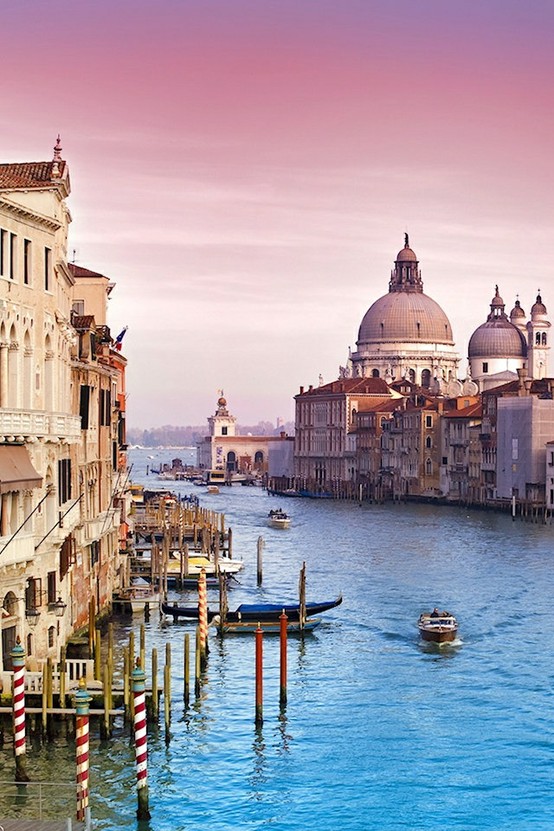 This is a place legend, a dream place – a place where love live. Not accidentally Venice is known to be the most romantic city in Italy and people in love from all around the world want to visit it.  While floating with a gondola along the Grand Canal you can admire the magnificent architecture of Venice embraced by your beloved one. The city is full of hidden spots which are symbols of love and romance and that will make you fall in love with each other over and over again.
3. Belize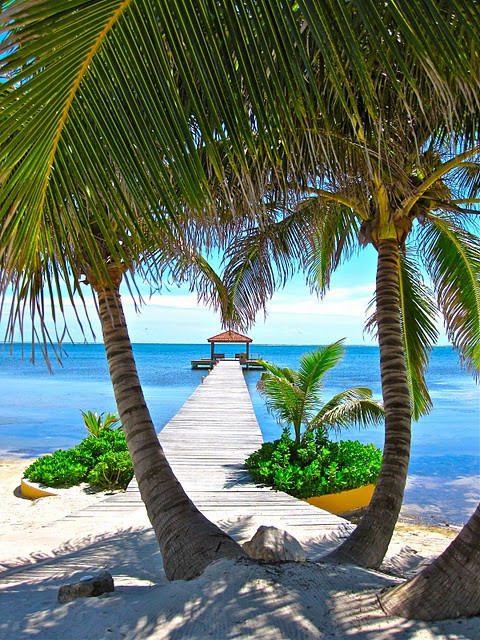 Belize is a gorgeous resort and a favorite holiday destination for couples in love. Nothing feels quite as magical as being in the warm embrace of your true love in one of the most enchanting places. Belize's azure sea, endless beaches, lush green jungle, mystic Maya temples and tropical weather make it the perfect place to get away with your beloved one.
4. Casablanca, Morocco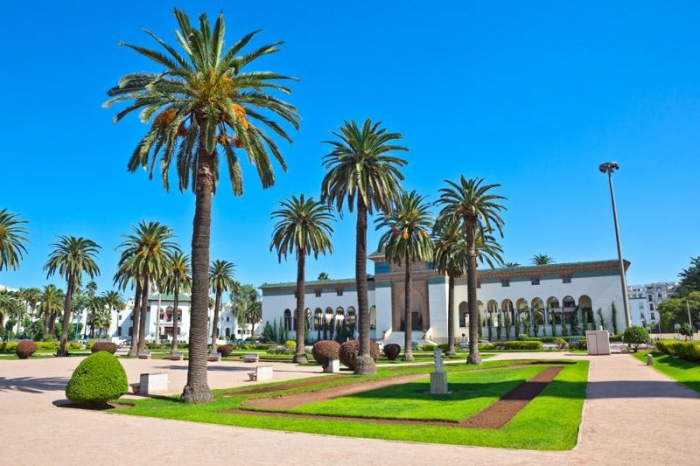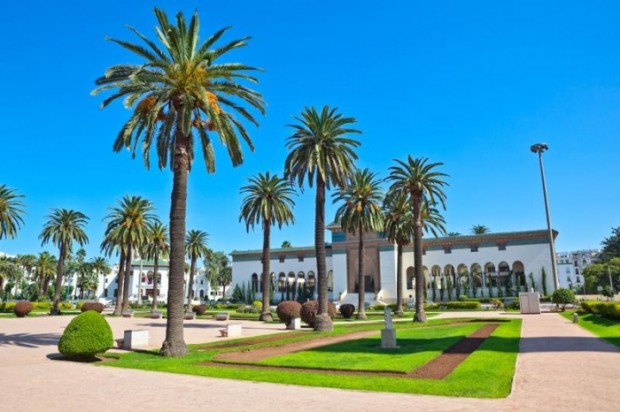 From the endless Sahara Desert to the shores of the Atlantic Ocean and Mediterranean Sea, from beautiful beaches to the eternal snow-covered Atlas Mountains, from modern cities and resorts to ancient Berber villages – all lovers of exotic experience are welcome in Morocco. If youve dreamt of the romantic spirit of the city that you enjoyed in the famous movie, you might be surprised that you would find even more there. A city full of gorgeous and incomparable places that worth seeing but only with your beloved one!
5. Bora Bora, French Polynesia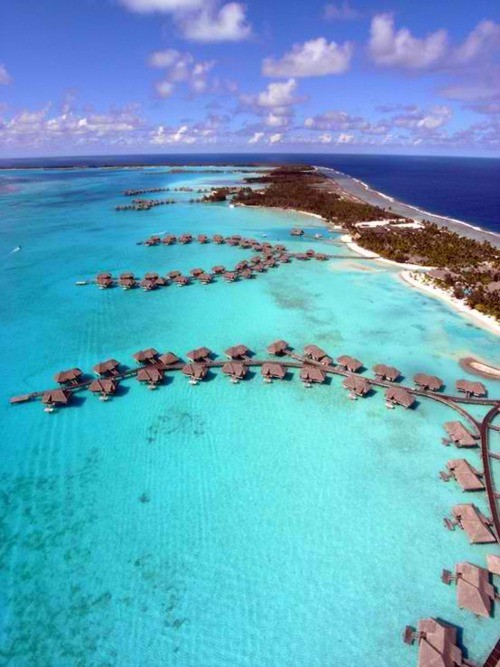 There is something particularly special about traveling with your significant other and Bora Bora offers all you need for that special trip. Your only major choice on this romantic getaway is whether or not you want to have your bed next to the beach or over the water. The warm, blue water and sunny skies combined with the relaxing spirit of the island create such a romantic atmosphere that people never want to leave.
6. Taj Mahal, India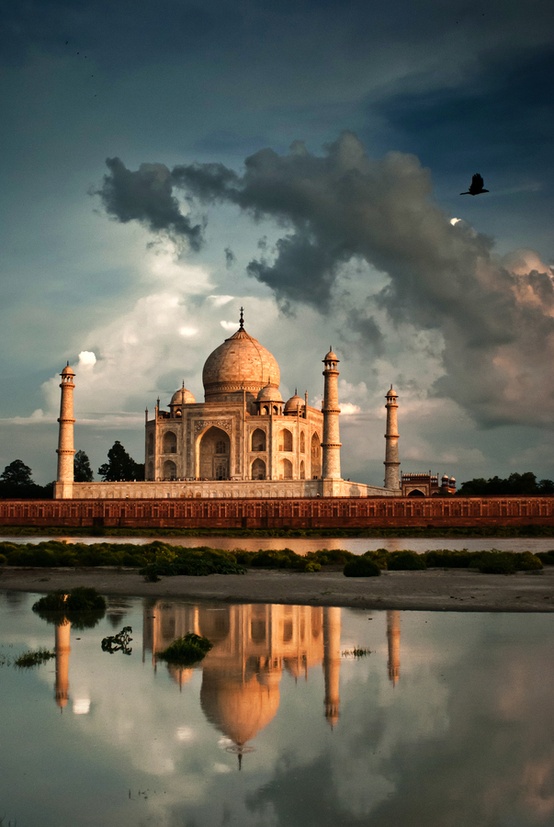 Built by the fifth Mughal emperor, in honor of his wife at the end of XVII century and renowned to be one of the wonders of the world, the mausoleum is one of the most remarkable places where you can feel the spirit of true love. Thanks to its magnificent beauty, each year thousands of tourists visit it to see the pink colors that bathed it at sunset. The tranquil atmosphere that reigns when the monument of love is closed for visitors and its striking reflection in the water are perfect surrounding for a romantic getaway.
7. Grand Canyon, Arizona, USA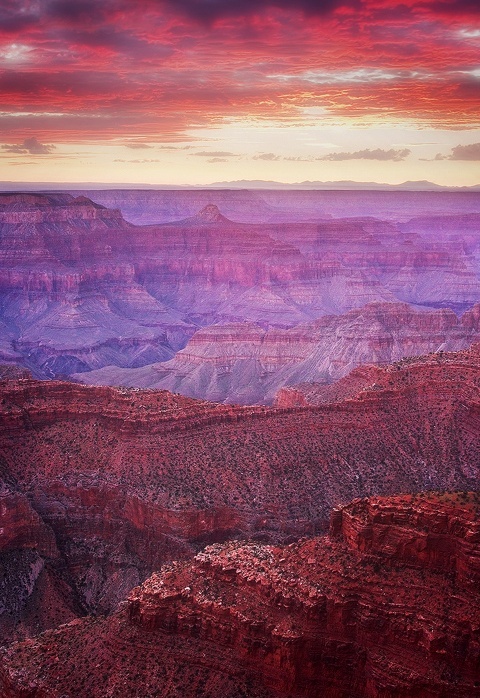 Considered to be one of the wonders of the world, Grand Canyon offers one of the most incredible views in the world, as they can be observed from different locations, thanks to its specific geographical position. You may enjoy the adventure of exploring its steep beautifully painted in yellow-orange stripes walls. That enchanting place will fulfill you with the spirit of love.
8. Tahiti, French Polynesia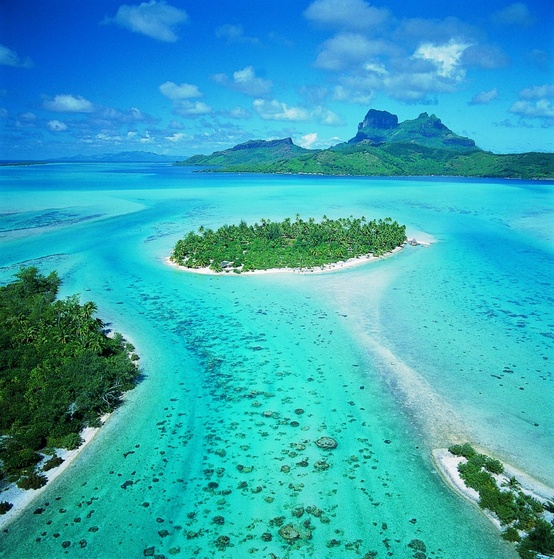 Tahiti is the largest island in French Polynesia. Surely, it is one of the most magnetic places on our planet. A romantic vacation on this island paradise is an incomparable experience. To feel completely the beauty and unique spirit of this place, select typical Tahiti accommodation: in a bungalow with a thatched roof, situated in a tropical garden, a beautiful beach or over the lagoon with crystal clear blue water where you can hide from the world and enjoy your romantic getaway.
9. The Maldives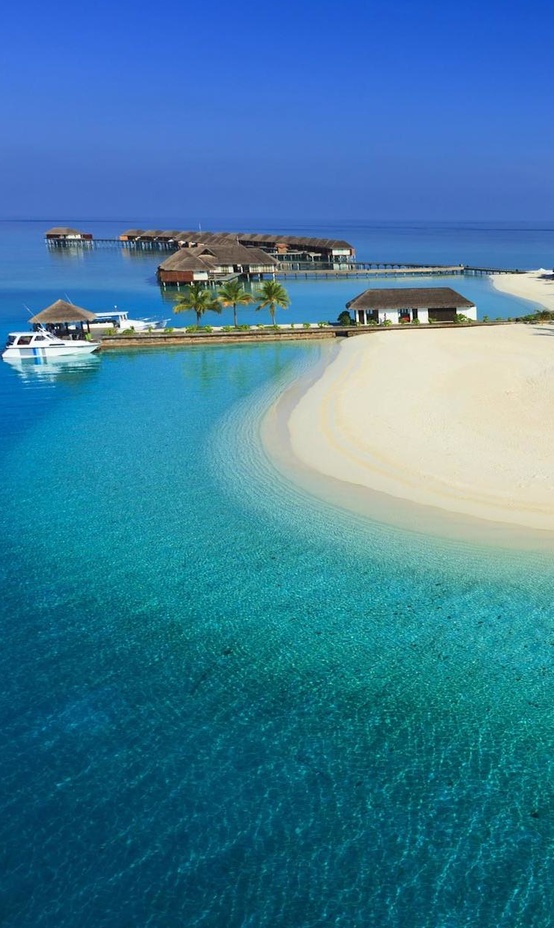 Bright sun, endless beaches and crystal sea, thousands of deserted islands, warm lagoons with infinite shades of iridescent blue and turquoise, breathtaking "underwater garden" of coral – a perfect combination for an ideal romantic  holiday in the tropics. But Maldives are much more than that and if you want to discover their secrets, it's time for you to go there!
10. Paris, France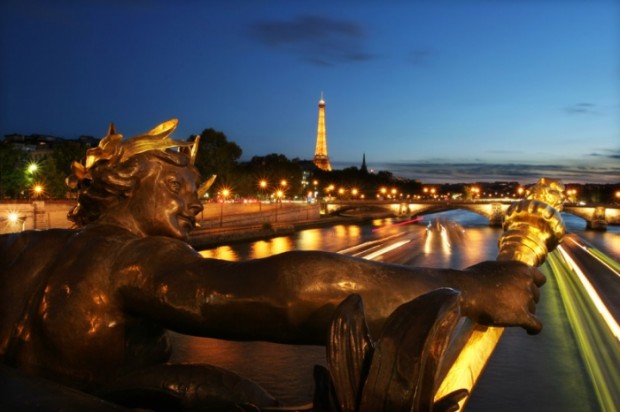 Paris is not like any other city in the world. The unique spirit of that place enchants you and never let you forget it. Paris – the city of lights, the city of gastronomy and good wine, the city of love, the city of long walks and fantastic dreams. Even just the name of the romantic French capital wakes up beautiful pictures, accompanied by a pleasant sound of accordion. This idyllic image could be complemented by a pleasant evening spent with a glass of wine beside the River Seine, which many Parisians believe is a magical place for people in love. If you need an unforgettable experience for you and your special one, Paris will gift you with a lot of precious memories.