As time passes, we can clearly see that the spotlight on the wedding doesn't shine only on the bride when it comes to wedding looks. In the past couple of years, grooms and groomsmen are expected to look exceptionally dapper on this big day. With this said, many groomsmen can take note and draw inspiration for their upcoming wedding. It's necessary to say that the wedding industry is no different than the fashion industry, in that both are predicted on simple, ephemeral trends.
When choosing the way you as a groom want to look like at your wedding, always remember to stick to the general idea of the wedding. Do you want to have it a modern way or a vintage style? Do you want to write the invitation cards by hand or create wedding rsvp website? Do you plan to celebrate you wedding for two days in a row or will have just a modest ceremony just for you two and your family?
If you want to follow the latest trends, don't miss the following information: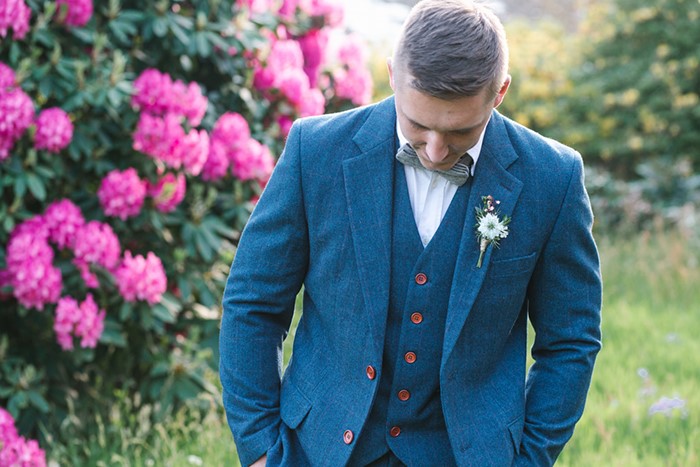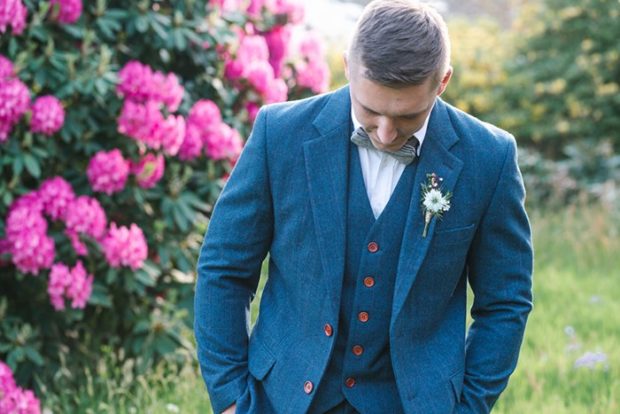 Debs Alexander Photography
The comeback of the three-piece suit
The three-piece suit is definitely expected to go back in favor for 2019, and the styles will be sharper than ever. Grooms should wear an impeccably tailored and flawlessly fitted design that is supposed to work perfectly for an exceptional ceremony. As formalities end and the party starts, the jacket can be removed and the shirt sleeves pushed up for a more cool, confident and relaxed look.
Bold and bright colors
For the groom who wants to be the most-fashioned, vibrant suits with bright hues such as purple, burgundy and ink blue are massively on the trend. Also, according to Rock My Wedding, 2019 will be a year of lighter jackets which will bring a perfect touch of color to summer weddings. Think of soft colors and light greys for the summer season.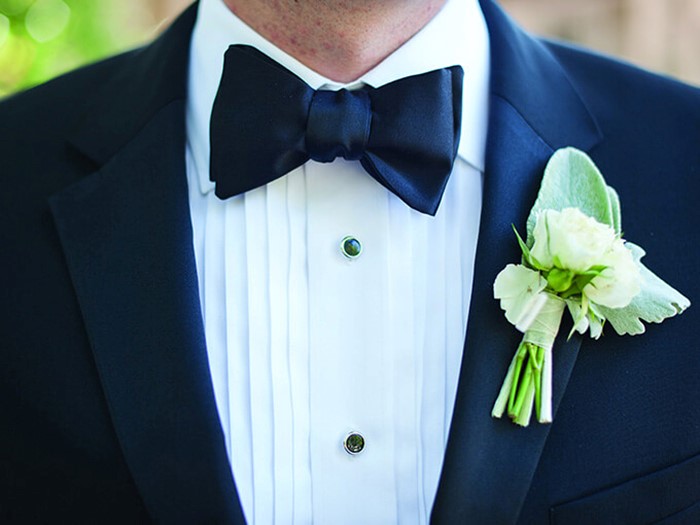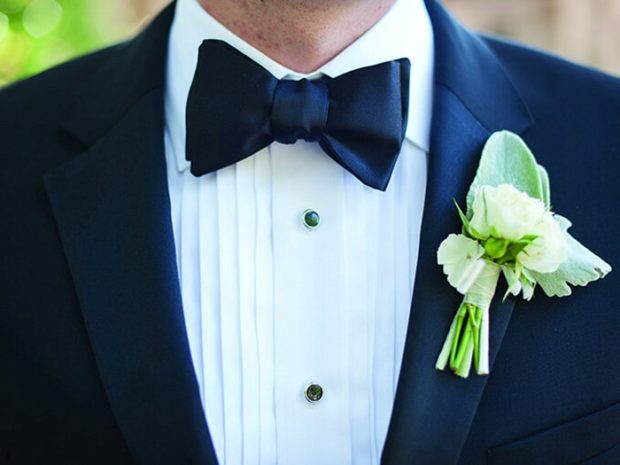 The slim fit look
Currently, it's all about the slim fit look from top to bottom. Grooms are expected to wear straight or tapered trouser legs. However, it's key to replicate that style from the waist up as well. A slimmer jacket that emphasizes the chest and the shoulders will deliver a very masculine and athletic silhouette right the way through. It is definitely not a trend to wear a loose-fitting shirt. Even though you might feel more comfortable, you need to look very sharp. You should maybe have a second or third shirt to change into if you are looking for some more comfort.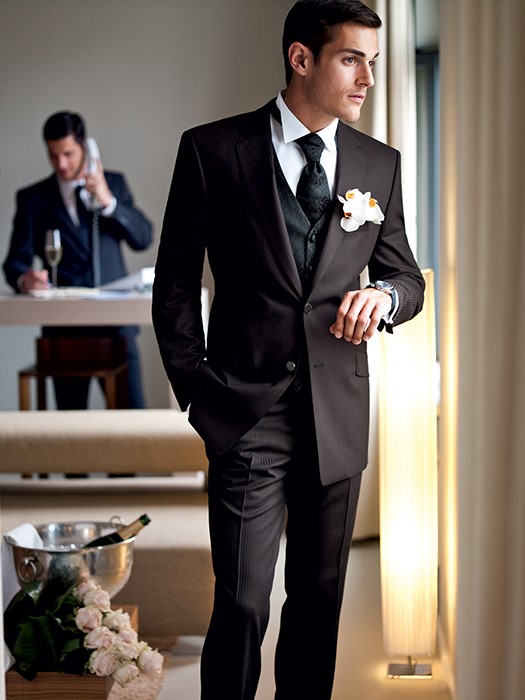 Contrasting colors
Try to wear some things that are a little out of your comfort zone. There is definitely a fine line between cool and not cool, but a more contemporary aesthetic look, while trying to deliver some dynamic personality is definitely cool. By properly selecting a nice combination of shades and styles you will surely create a stand-out-from-the-crowd look. Look for a strong and cohesive, yet individual look. Subtle differences in cloth and color will have a huge effect on your style stakes. Also, please don't wear boring socks – they are a really great way to show some personality. Don't miss on the opportunity to show yours.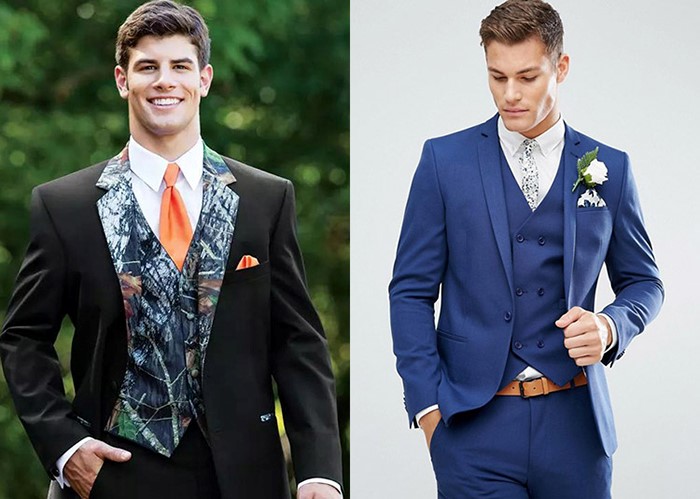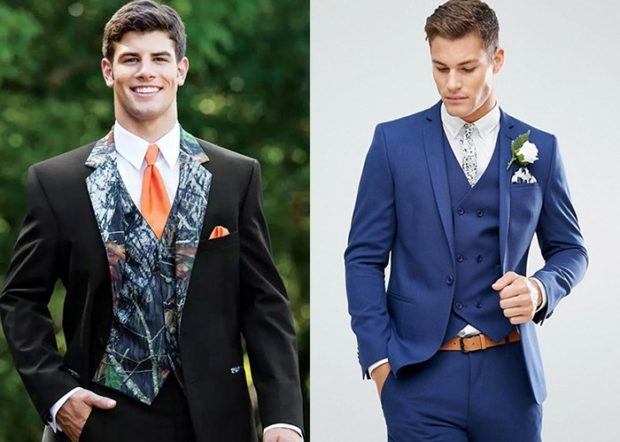 A trendy 2019 hairstyle
Your clothes should not be your only priority for this big day. An essential part of the man's outfit is his hairstyle as well. Men's hairstyle trends change very slowly until new trends emerge. Even though slicked back hair is classic, a trendier look would be a more matte and messy hair. Tapered sides are slowly becoming fades, and textured styling is bringing a wide variety of looks. Nevertheless, here is a short list of men's best hairstyles for 2019:
Short haircuts:

A short textured haircut
A textured haircut with fringe
A short top with shorter sides

Spiky haircuts:

A spiky quaff
Short sides and thick spikes
Short fate with fine spikes

Messy haircuts:

A short messy haircut
A modern pompadour
A curly crop haircut