Spring is a time to organize your closet and complement it with new clothes and accessories. If you are looking for the most fashionable men's shoes for spring, check out the latest styles.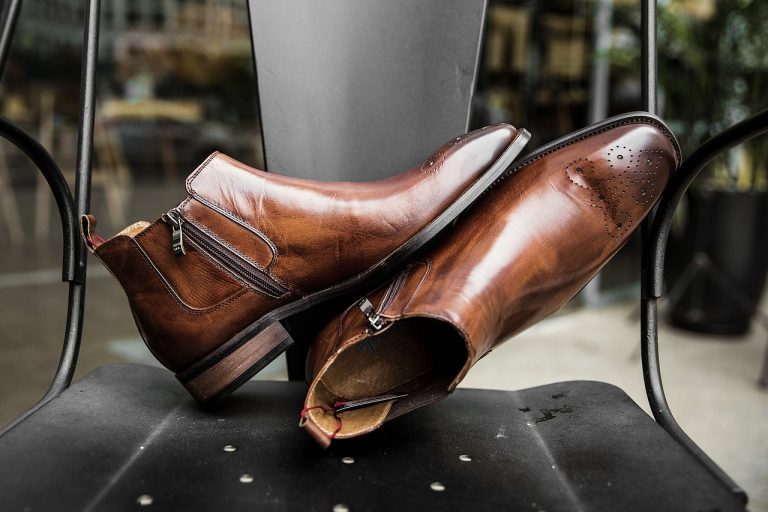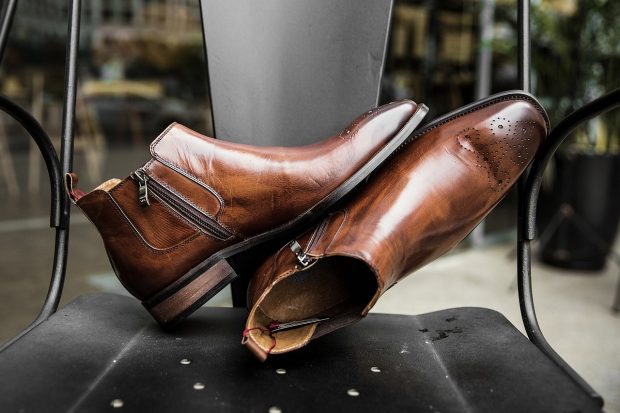 Spring men's shoes should be light and comfortable. Feet that are tired of heavy winter shoes need a bit of lightness and rest. That is why it is worth betting on models in which you will feel comfortable and at the same time look fashionable and stylish.
The sporty look lives on
If you are always on the run and feel good in casual styles, you should definitely choose shoes with a sporty design. These can be classic canvas shoes or modern sneakers, which will prove useful not only in spring, but also in other seasons. Their universal character allows you to combine them with different outfits, both sporty and formal. However, you should remember to match the model of footwear with the rest of your outfit. Not all styles go with a suit, and you cannot always afford to play with colors and accessories. Therefore, when it comes to more avant-garde styles, it is worth exercising restraint and caution.
Sneakers are a great choice for spring not only for fans of streetwear style. Their greatest advantage is the comfort of wearing, thanks to which they are suitable for walks as well as driving. The variety of styles makes it possible to wear them on many different occasions, e.g. on a date, a meeting with friends or out for work. Canvas shoes and sneakers are distinguished by their thick sole, which can endure any kind of surface. So there is no risk that the shoe will break on contact with a sharp edge or a stone. The footwear is also characterized by good traction, thanks to which it can withstand even unfavorable weather conditions, such as rain and snow. Depending on the model, you can choose a classic design with lacing or modern slip-on shoes.
Proven solutions for bad weather
Spring can be very capricious – one day the sun shines, the next day it rains. If you do not want to be surprised by bad weather, make sure that your closet is not lacking Chelsea boots. This classic design, inspired by horse riding, looks perfect in an elegant and light version. Models of minimalistic construction are especially recommended for the spring season. You will find a wide selection of men's Chelsea boots on Marc Nolan's website. The available models are distinguished by original and timeless design. You can choose from leather or suede models, in various color variants.
In case of more difficult weather conditions, it is worth choosing models made of natural leather. The higher upper will ensure durability and protection against moisture. Even during intensive use you can be sure that your shoes will serve you for many seasons. The Chelsea shoes are insulated from the inside, thanks to which your foot will not get chilly on colder days. Equally important is the shoe's traction, which is ensured by a stable rubber sole, resistant to difficult weather conditions.
Classics for everyone
Regardless of the season it is always worth betting on the classics. During the spring season loafers will work perfectly. They will add a pinch of elegance to every man, and can be worn both on cooler and warmer days. When the temperature starts to drop, it is worth matching them with fashionable socks, for example with colorful patterns. This will give you an original look, which will surely make you stand out on the street. Classic loafers are an excellent choice both for carefree young people and for mature gentlemen on high positions. This type of men's shoes is worth choosing because of the soft sole, thanks to which the foot does not get tired even after many hours of use.
A fashionable cut for spring are also men's Derby shoes made of grain leather. When it comes to colors, not only black is trendy. Shoes in maroon shade also look very stylish. You can match them with both formal and casual stylizations. You can also look original in light brown classic Oxford shoes or in black Derby shoes. These proven models can be worn not only in early spring when temperatures are not high, but also during warmer days when the foot does not need additional thermal protection.