Introduction
We need food to survive and it is essentialfor our bodies' growth. Nevertheless, for many of us, it is much more than just that; Food is a way of life. For people that we call Foodies, food is not just a way to intake nutrients for the body. For us, a good diet feeds the soul through our taste buds. The healthier food you take, the less you are at risk of getting diseases. However, healthy food doesn't always need to be tasteless and blunt. Indian food is a great example of this. The ingredients and spices used in Indian foods like cardamom and curcumin benefits the immune system. Let's take a look at yummy Indian recipes that are not only extremely tasteful but also full of nutrients.
4 Indian food Recipes you must try
Indian food is gaining popularity in all cultures around the world. The spicy and tangy taste of Indian cuisine is a heavenly mouthful for any food lover. There are many Indian cuisines that you can try. However, these 4 are for everyone willing to try Indian food for the first time.
Tandoori Chicken
The most popular Indian dish in the US and the UK is probably Tandoori Chicken. A tandoor is simply like an oven where you put the chicken and roast it with a few spices. The bright reddish-orange chicken skingives you mouthwateringtandoori flavor.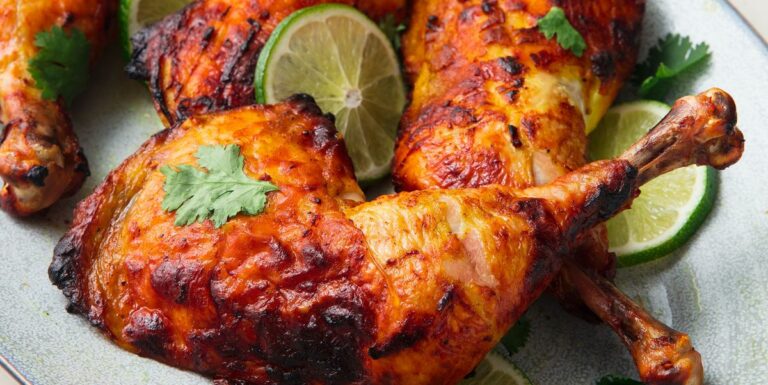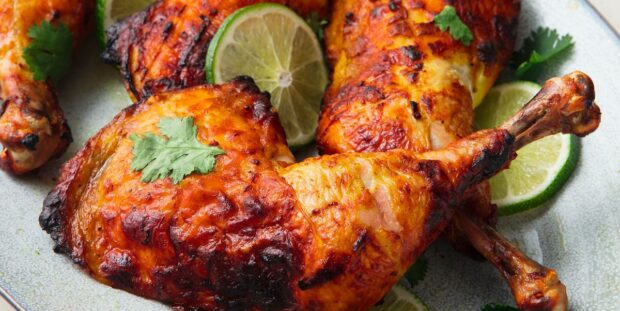 Ingredients
1-pound chicken, cut into pieces
1/2 teaspoon salt
1/2 lemon, cut into half
1/2 cup and 2 tablespoon plain yogurt
1/4 chopped onion slices
1/2 clove garlic
1/2 teaspoon grated ginger
1 teaspoon garam masala powder
1/2 teaspoon cayenne pepper
1 teaspoon chopped cilantro
Preparation:
Remove skin from the chicken pieces, and cut slits into it lengthwise. Sprinkle salt on both sides of chicken with lemon juice. Mash yogurt, onion, garlic, ginger, garam masala, and cayenne pepper altogether. Now spread yogurt mixture over chicken. Put in refrigerator for 6 to 24 hours. Then preheat an outdoor grill with oil andcook chicken on grill until reddish-orangecolor appears then garnish with cilantro and lemon wedges.
Broccoli Pakora Masala
This recipe is a quick, yummy, and healthy side dish that can be prepared in no time for a busy weekday lunch or dinner. The pakoras fried and made with a mix of broccoli, onion, gram flour, and a little spicewill give you an exotic taste. The yogurt gravy is light and refreshing and goes wonderfully with the pakoras. You can make this curry for your house parties and we are sure your family will love it.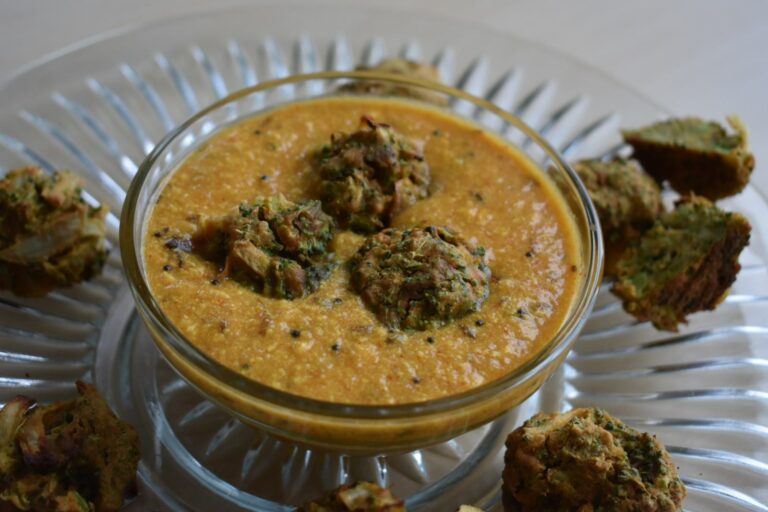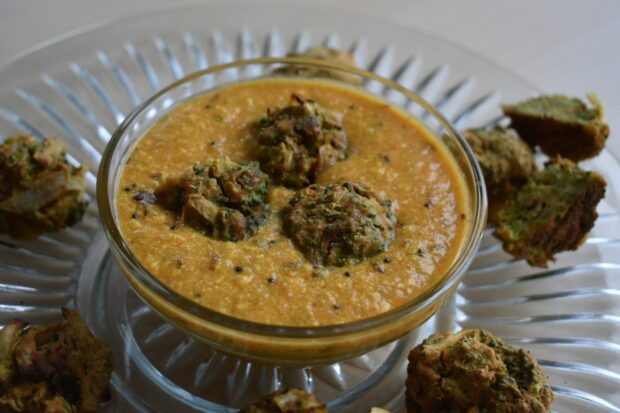 Ingredients
1 cup Broccoli, finely chopped
1 cup Onion, thinly sliced
1 tablespoon Rice flour
3 tablespoons Gram flour
1/2 teaspoon Baking soda
1/2 teaspoon Lemon juice
1/4 teaspoon Turmeric powder
1/2 teaspoon Red Chili powder
1/4 teaspoon Garam masala powder
3 tablespoons Water
1 cup Curd, beaten
3/4 cup Water
1 teaspoon Mustard seeds
1 teaspoon Cumin seeds
2 tablespoons Sunflower Oil
1 teaspoon Red Chili powder
1 teaspoon Coriander Powder
Salt, to the taste
Preparation
For frying, heat oil in a heavy-bottomed pan and add the pakoras one by one and fry them till it turns golden brown. In a wide pan, heat the oil and add mustard seeds, cumin seeds, asafetida, and let it cook for about 15 to 20 seconds. Lower the heat and add gram flour. Once it turns golden in color, add in the yogurt, turmeric powder, red chili powder, coriander powder and stir well in low heat for about 4 to 5 minutes. Then add in the pakoras and let it simmer for 2 minutes.
Chicken Tikka
Chicken Tikka is a fairly popular Indian dish that you will find everywhere in the country. Even the streets are strewn with stalls that sell chicken tikkas. No wonder it is among the best Indian Chicken recipes popular not just in India but the world over.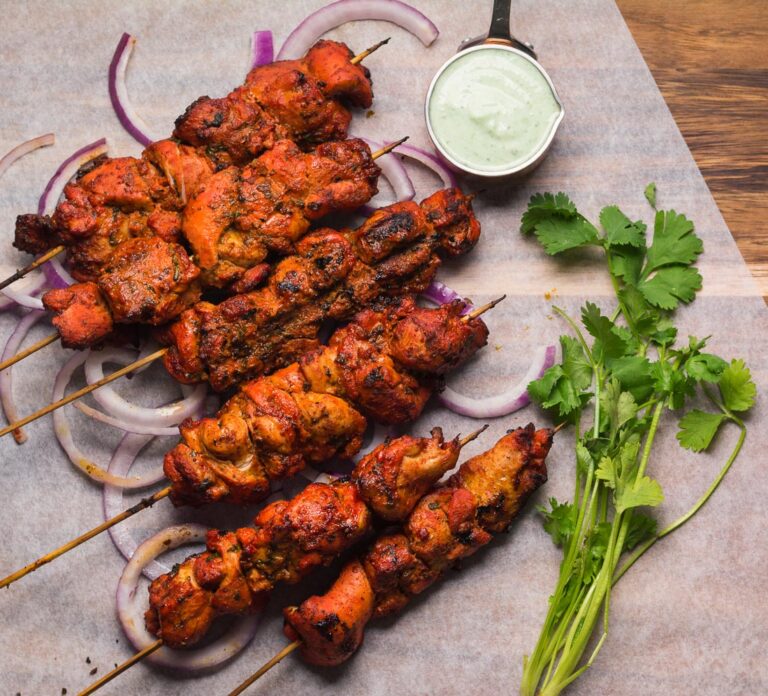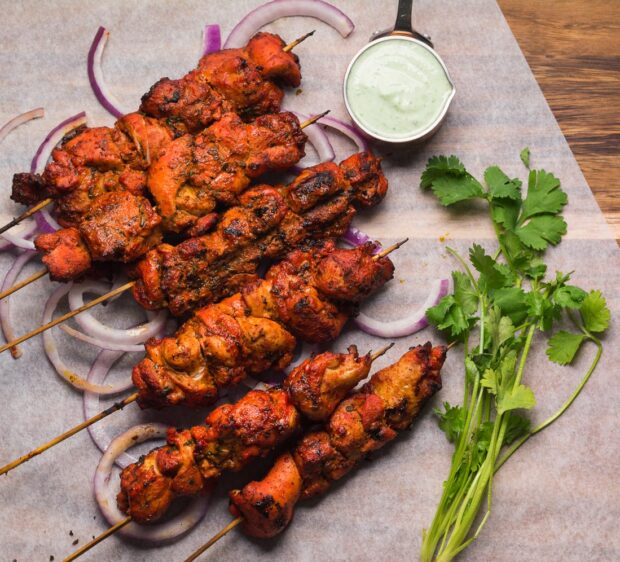 Ingredients
Boneless chicken
red bell pepper
ginger-garlic paste
chaat masala
green pepper
mustard oil
turmeric powder
lemon juice
hung curd
coriander powder
gram flour
onion
Kasuri methi (fenugreek) powder
red chili powder
black pepper powder
garam masala
salt
preparation
Wash and slice the chicken into small pieces. Mix yogurt, lemon juice, and salt with all spices as mentioned. Later, add mustard oil, gram flour, and chaat masala. Give them a nice mix. In the next step, add the chicken chunks. Cut the green and red bell pepper into dices and cut the onions into cubes. Marinate the chicken and the veggies together for 10-15 minutes. Take skewers and arrange the chicken and veggies on them—Grill the chicken for about 20-30 minutes in a preheated oven. After 20-25 minutes, do not forget to rotate the skewers so that all the ends cook well.
Dal Makhani (Indian Lentils)
Dal Makhani is a famous Punjabi cuisine. The dishblends dal (lentils) with butter and cream. Although cooking dal with less butter and cream is a sluggish process but when cooked, it gives a wonderful taste that is worth it.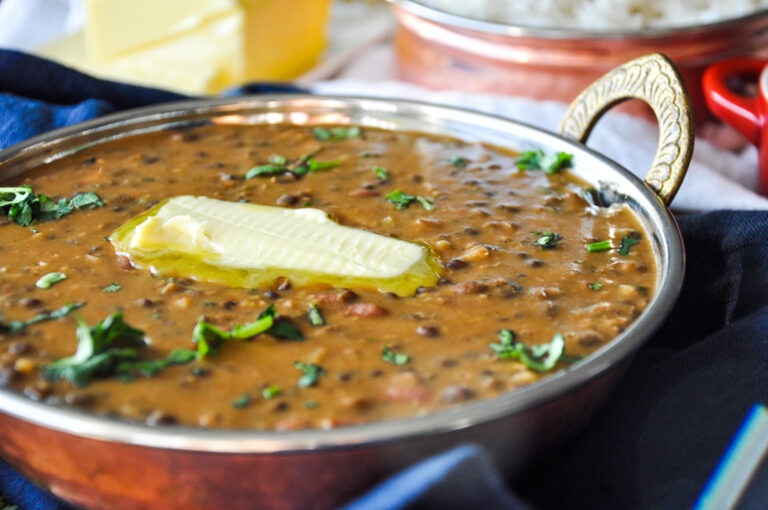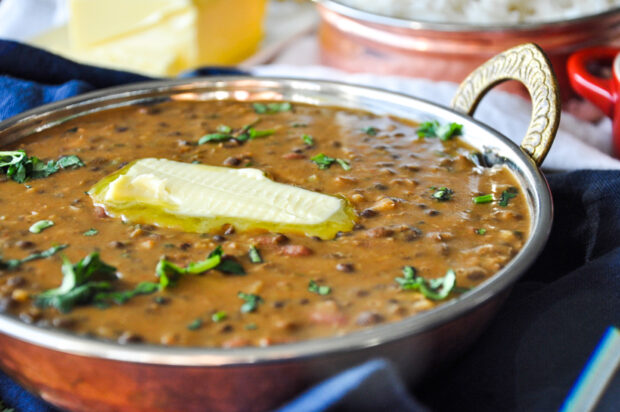 Ingredients
1 cup lentils
¼ cup dry kidney beans
5 cups of water
1 pinch salt to taste
2 tablespoons vegetable oil
1 tablespoon cumin seeds
4 cardamom pods
1 cinnamon stick, broken
4 bay leaves
6 whole cloves
1 ½ tablespoons ginger paste
1 ½ tablespoon garlic paste
½ teaspoon ground turmeric
1 pinch or more of cayenne pepper to taste
1 cup canned tomato puree, or more to taste
1 tablespoon chili powder
¼ cup butter
½ cup cream
Preparation
Cook lentils and kidney beanswith 5 cups water, thensprinkle salt and stirabout 1 hour. Cook cumin seeds in the hot oil until they begin to pop, then add cardamom pods, cinnamon stick, bay leaves, and cloves, and Stir tomato puree into spice mixture; cook over medium heat until slightly reduced; add ginger paste, garlic paste, turmeric, and cayenne pepper. Stir the mixture and add cream and cook until heated through 2 to 4 minutes.