Are you looking to buy a new sofa for your home? A sofa is a big investment. Read on to learn what to consider when buying a sofa.
As you look to replace your current sofa, the millions of options can make it hard to decide. Even if you narrow it down by colors that match your living space, it's still overwhelming.
Yet when buying a sofa there are more considerations than whether the color will match your decor. Here are things think about as you look for your next sofa.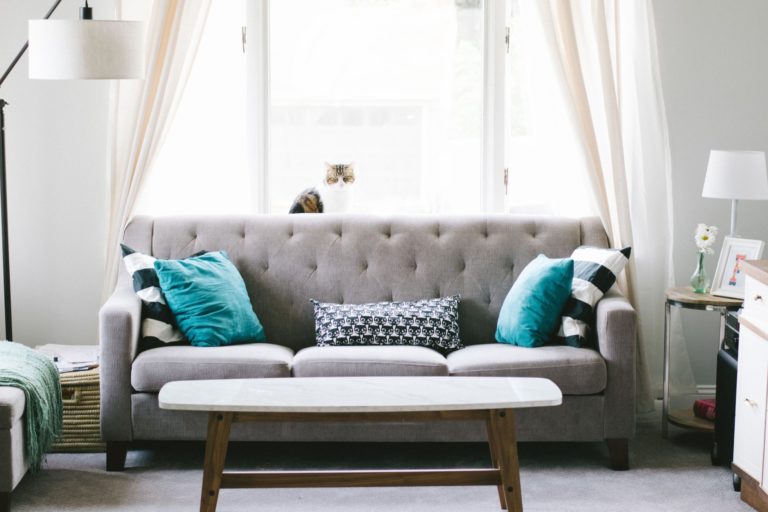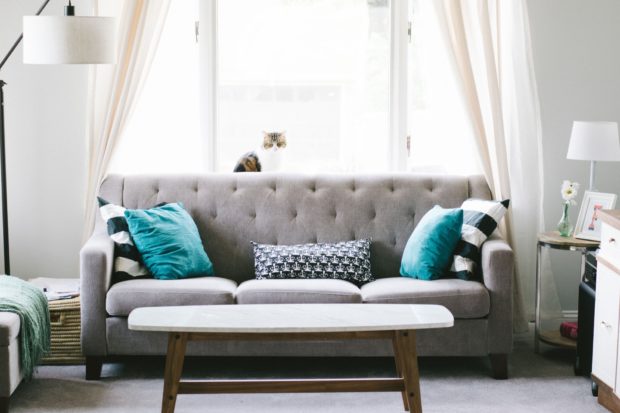 Buying a Sofa: Check the Depth
Antique sofas often have a shallower depth of seat than more modern sofas. And newer trends have been toward even deeper seats to eliminate the ottoman. This means the sofa ends up being 50″ or deeper, so you can put your feet up.
This type of sofa can be more difficult to get out of, despite its comfort. If you have frequent guests with physical limitations, a sofa with shallower depth would better accommodate their needs. You can still get a nice ottoman so others can put their feet up while relaxing in your living room.
Size
Sofas come in all sizes, from shorter, love-seat styles to 93″ behemoths (and rarer extra large sizes). Make sure you know where the sofa will go in your home. Then measure the area with accuracy so you don't have trouble later.
While you're shopping, take a tape measure with you. It may feel strange in your pocket or purse, but you'll be glad later to have a sofa that fits the space.
Quality
New furniture is an investment. You can spend thousands of dollars on even one piece, so it's something to consider carefully. Make your money count with a high-quality sofa that will last.
From chairs to sofas, try something like https://www.swjames.com/, which has quality, handmade leather Chesterfields to bring fine quality furniture to your home. Don't settle for spending too much on a sofa that will only last you a year or two. Instead, choose a classic piece that will stay with your family for years.
Comfort
With all the other things to consider, you may forget to actually sit on the sofa. Make sure it's comfortable for you and the other people at home. To buy a sofa you love only to find out your spouse hates it adds unneeded stress.
Your partner may not have time to go shopping with you. If that's the case, spend time browsing alone. Then when you've narrowed it down to a few favorites, take them with you to try them in the store.
If you're shopping online, call local furniture stores looking for samples to try like the ones you're considering from the internet. If they don't, talk to the company you want to order from and ask what options they have for trying out the furniture before you buy (or if all else fails, double check their return policies).
A Welcoming Space
If you're buying a sofa to help your living space achieve a more welcoming atmosphere, then make sure you think about all these aspects. Even one uncomfortable element can put a guest on edge, so you want a piece of furniture that everyone can enjoy.
Anyone who sits on your sofa should feel comfortable in your home, and the sofa contributes to that warmth.
For more help making your home inviting, check out the rest of our site.