Living in a rental home comes with many challenges depending on who has rented you the house. One of the challenges most people face is the lack of enough space to plant crops. But here's the good news. You can make a rain gutter garden and plant whichever crop you wish as long as it can grow well in a 4" tin.
What's more?
You can make the gutters on the wall of your fence. That means that the plants will be safe from animals such as dogs, goats, and chickens. Besides, you will not have any trouble with your landlord. Furthermore, it takes just a few minutes to fix the gutters as well as remove them. Is this a good idea that you would want to try out? Great!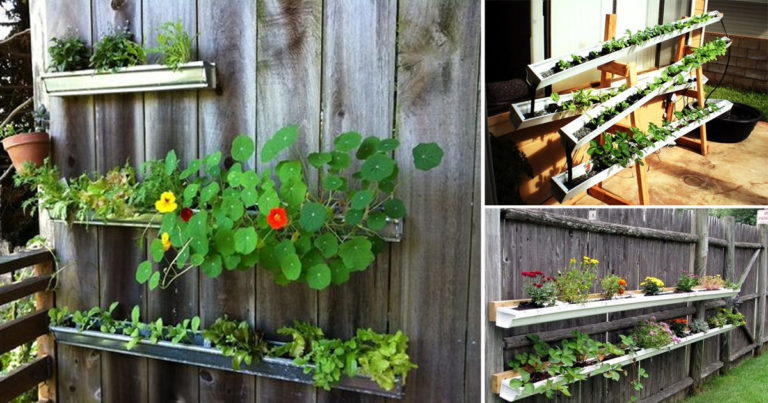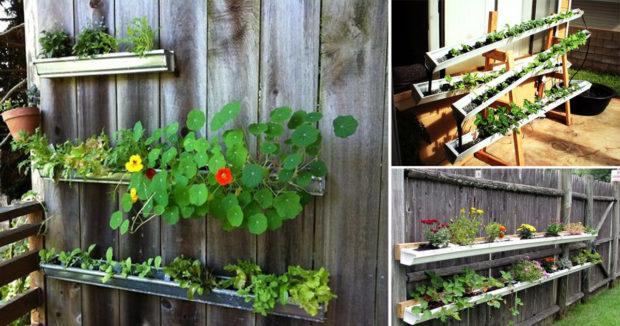 Read on to learn more about DIY gardening by Lawnstreet.com.au.
Necessary Equipment When Making a Rain Gutter Garden:
Potting soil
Drill bit, a drill, and screws
Aluminum gutters measuring 2 to 10 feet
High-quality glue or putty for securing gutter ends
4 special gutter screws
2 right end caps and 2 left end caps
It is necessary to note that you may need more screws, caps, and the like depending on how many gutters you want to fix on your wall. Read about the best gutter guards consumer reports before installing them and it will make your work easier. Further, it would be good if you have a fence with posts that are six to eight feet apart. This ensures that excess water drains quickly to avoid excessive moisture, which may eventually damage your crops. Also, it is crucial to ensure that your gutters get enough sunlight. That means; you should consider if there will be too much sunlight that would potentially harm the plants.
Step By Step Guide On How to Make Rain Gutter Garden
On the lower end of your gutter, drill several holes to ensure excess water drains out. To ensure that the water draining out doesn't stain your fence; place a bucket so that water from the gutters pours into it.
Next, on the right side of your gutter, place 2 end caps. Do the same to the left side. To ensure that the gutters don't hang, add some glue to fasten them. On every gutter section, place the end caps.
Finally, add the special gutters screws at a small angle. This, too, ensures that water drains easily.
Prepare your rain gutter garden by adding some compost or soil. Nonetheless, bear in mind that as your crops grow, the weight on your gutters will increase. Rainwater, too, will increase the weight. That being the case; ensure that you use light soil so as not to have excess weight on the gutters.
Final Thoughts
Now that you know where you live in not enough reason for not growing crops, what is stopping you from growing your kales, lettuce, snap peas, thyme and the like? See, space cannot limit you anymore.
All you need is to have the necessary tools, choose the most appropriate place to fix your gutters, and you are good to go!