Whether you're searching for the perfect holiday gift or you want to celebrate an important relationship milestone, choosing a gift for your partner can sometimes be a challenge. However, there are many creative gift options sure to impress. From a timeless timepiece found in a collection of Rolex watches for men to an indulgent monthly subscription featuring her favorite luxury delights, the possibilities are virtually endless. Here, we've compiled a list of eight of our favorite splurge-worthy gifts for the lucky man or woman in your life.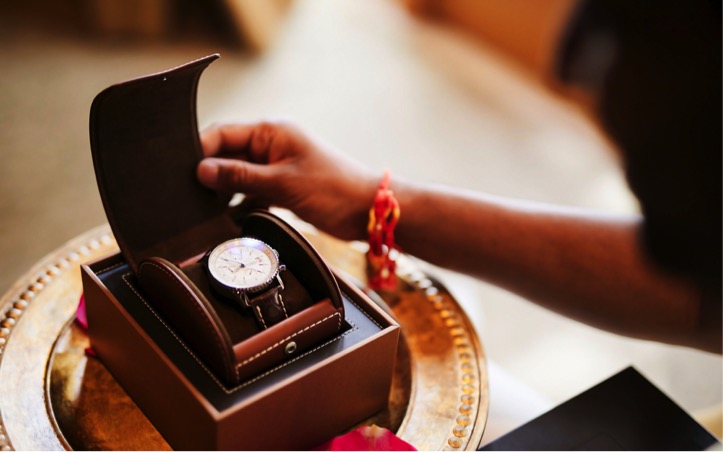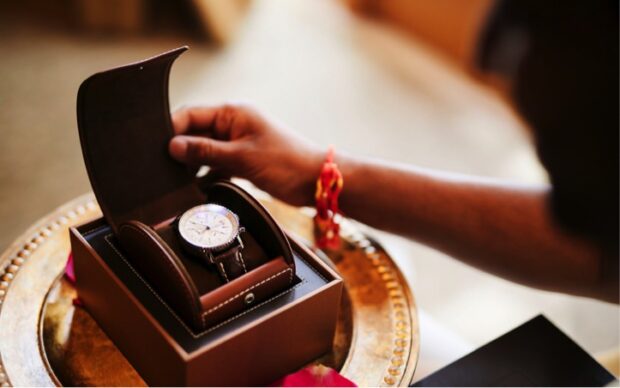 1. Luxury Candles
Candles can make great gifts because nearly everyone enjoys the soothing calm they provide, but we rarely buy them for ourselves. Byredo candles aren't just indulgent. They have a hip, tongue-in-cheek vibe to many of their scents like "Apocalyptic" and "Peyote Poem." We love "Loose Lips," inspired by the scent of 1980's lipstick with notes of rose, violet, and cherry. Candles are no longer exclusively a gift for her since man-cave friendly scents now flood the market. Jonathan Alder features several candles inspired by classic libations. The Bourbon Pop Candle is advertised as "hangover-free hedonism" with a blend of rich scents, including davana, cognac, cedar, and plum.
 2. A Rolex Watch
You can never go wrong with Rolex watches for men or women. Rolex is virtually synonymous with the term "luxury watch" and consistently produces remarkable pieces that have continued to retain their value. A great watch is a solid investment and a gift that will keep on giving. The Rolex GMT-Master II Blue/Red 16710 Pepsi is a remarkable watch that's changed very little since its debut in 1955. Its distinctive blue and red 24-hour scale have earned it the nickname the "Pepsi Rolex." A feminine take on the original Datejust for men, the Rolex Datejust 31 Women's 278341CDO is guaranteed to make the lady in your life very happy. Everything about the watch says luxury, and Rolex literally sets the diamond standard, here with a champagne diamond dial and 18K rose gold and diamond bezel.
3. Professional-Grade Espresso Machine
Giving a professional-grade espresso machine is definitely a splurge, but well worth it for the coffee lover on your gift list. The Barista Express Espresso Machine from Breville not only delivers fresh, high-quality espresso, but it's also a great looking piece of equipment worthy of a chef's kitchen. For that extra touch, the Express micro-foam steam wand creates the optimal textured milk for practicing your latte art.
One of the most sought-after names in haute home appliances, Smeg offers a unique espresso machine model in a rainbow of equal parts, sleek style, and vintage charm. And its Thermoblock heating and adjustable cappuccino systems provide the kind of state-of-the-art innovation that true coffee connoisseurs crave.
Source: Anki Hoglund/shutterstock.com
4. A State-of-the-Art Record Player
An appreciation for the warm, raw experience of vinyl record sound continues to steadily climb among trendsetting millennials and nostalgic baby boomers alike. Record players have come a long way from Edison's first phonograph. Modern turntables feature smart features like Bluetooth connectivity and USB ports that allow you to record all your favorite vinyl albums directly to your computer.
The Pro-Ject Audio Perspex features stunning acrylic construction and delivers a refined, elegant sound to match. As opposed to a mundane plug and play machine, the Perspex allows for customized adjustment of every aspect of the record player, from setting optimal counterweight to manually operating the arm.
5. Designer Face Masks
While most areas of the world continue to struggle with increased rates of COVID-19, the new normal has created an additional opportunity to stay safe with style. No longer satisfied with a bland blue 3-ply paper face mask, many are looking for ways to express their personality while practicing social distancing. Jonathan Cohen offers a stunning Multipink Gesture Printed Mask with modern floral accents and a unique design to enhance the wearer's appearance by highlighting cheekbones and the jawline. If you prefer to give a mask with more classic inspiration, consider the iconic Burberry Plaid or Hermes silk scarf mask.
6. Monthly Subscription Service
A modern take on a "Dessert of the Month Club," monthly subscription services like Ipsy and Fab.Fit.Fun have become incredibly popular in recent years with options to suit most interests, so you can choose a service your partner will love. Vices offers a subscription box for the adventurous tastemaker with carefully curated collections of the finest things in life, including wine and spirits, food, tools, and accessories.
The die-hard francophile on your list might prefer monthly goodies from OuiPlease, that offers the best of all things French, including full-sized beauty products, jewelry, apparel, and more. Curated by a team of cultured French-influencers, a OuiPlease subscription box is sure to inspire joie de vivre for its recipient.
7. High-End Barware
At the end of a long day, nothing satisfies quite like a quality beverage. You can enhance cocktail hour by turning your den into your own boutique bar with a few distinctive accessories. Baccarat offers a collection of six cut-crystal tumblers for savoring your drink of choice. Each of the small glasses in this Everyday Classic collection features a different, stunning pattern and will lend a sense of class to a celebratory shot of tequila or a slow sip of Courvoisier by the fire.
The Aerospace Aluminum Ice Ball Maker from Uncrate is a perfect choice for the tech-savvy whiskey lover in your life. Using gravity and thermal conductivity, the Aerospace quickly and elegantly creates spherical ice cubes that melt at a much slower rate than traditional ice cubes, for a purer nightcap.
8. Massage Chair
Whether your partner is a dedicated athlete in training or hunched over a laptop for too many hours a day, there's no better method for full-body stress relief than a massage. A quality massage chair can provide perpetual on-demand stress relief at home. We love the Osaki OS-4D Escape featuring 4D massage rollers, as well as air cell compression and heat therapy. It has a cutting-edge futuristic design and includes chromo-therapy and aromatherapy options for the ultimate in relaxation. The Medical Breakthrough 9 boasts a Zero Gravity Sleep System, full-body medical scan capability, and patented hip twisting technology for soothing, chiropractic massage therapy that allows a full-body release.
Enjoy the Splurge
All the gifts featured here celebrate sophisticated elegance in a variety of ways at an assortment of splurge-worthy price points. A well-chosen luxury gift for his birthday or her promotion is the perfect way to celebrate, and your loved one is likely to remember and treasure it for a lifetime.