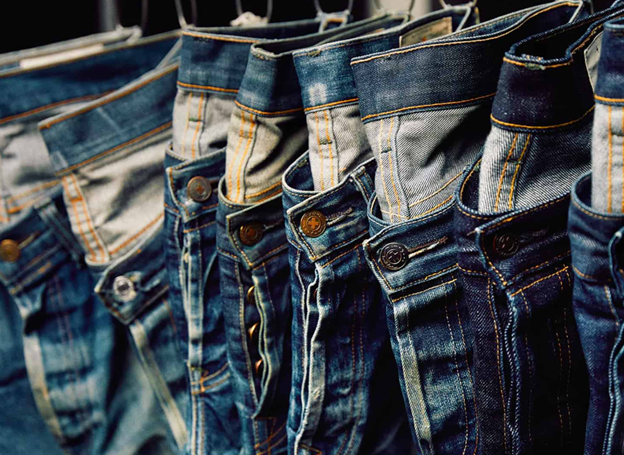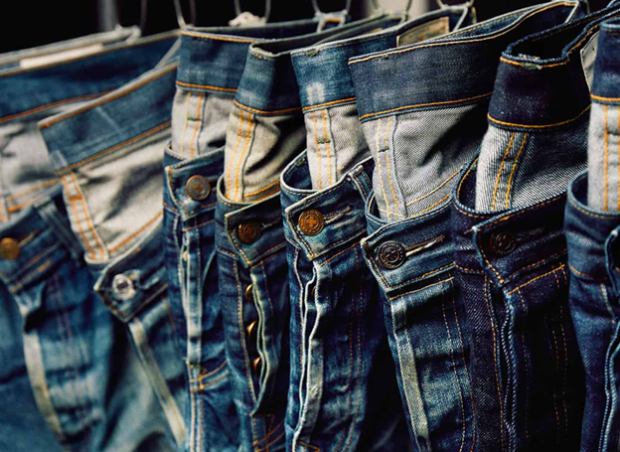 The Western style is a trend that originated in the USA and later expanded worldwide. It gets its distinctive look from the outfits worn by cowboys, ranchers, and labourers in the Wild West in the 1800s. Considered a type of functional clothing at first, Western wear has evolved, incorporating fanciful additions and adornments to the original design of the 19th century. Today, the eye-catching country look is quite popular among modern urbanites, and thanks to popular films and country music artists, it's still one of the most well-known styles in the world.
Undoubtedly, jeans are an essential component of Western fashion. And the great thing about this timeless piece is that you can wear it any age. So, if you're ready to embrace the cowboy trend, investing in a good pair of jeans is a great way to start.
It can be challenging to find Western jeans that are perfect for you, though, which is why we've compiled a list of the most popular Western jeans brands.
Ringers Western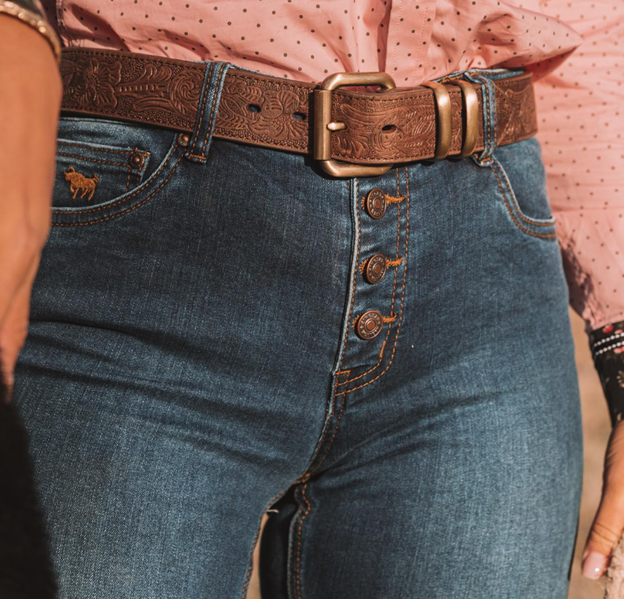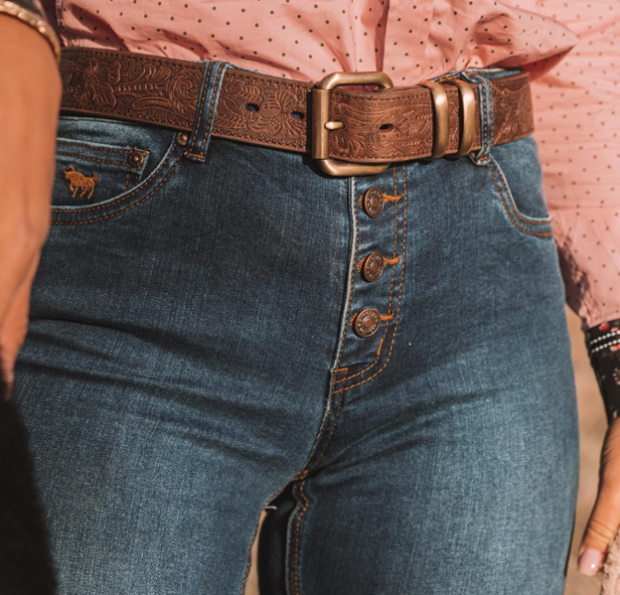 Ringers Western is an Australian brand that offers products that have a genuine Outback charm and are as practical and comfortable as they are fashionable. Its ability to emphasise durability, fit, and comfort while developing its classic jeans, shirts, tees, hoodies, jerseys, vests, jackets, shorts, skirts, tights, overalls, dresses, and accessories has allowed it to effectively blend city and country life.
Given that jeans are synonymous with Western wear, it goes without saying that their collection offers a selection of jeans in various cuts and fits that are appropriate for people of all sizes and body types. Whether you choose the traditional straight model, the relaxed fit, or the contemporary slim fit, you won't be disappointed with the fabric, colours, features, or quality of any of their pairs.
You may come to love wearing Ringer Western jeans so much that you'll think of endless outfit combinations just to wear them every day. Because they are manufactured from the ideal blend of cotton and elastane, they are both stretchy and flexible, making them ideal for both on- and off-duty activities.
The Ringers Western men's jeans "Mitchell" in Mid Blue are timeless denim that will quickly become a mainstay in a man's closet. Thanks to its stretchiness, this pair can be easily transitioned from busy workdays to informal weekend wear.
For women, the "Katarine" classic blue jeans are the go-to everyday option. These stylish pairs with traditional gold stitching and sandblasting have the sturdiness and agility required for everyday use. Stretch fabric is used to give the garment its superb figure-hugging and comfort-maximizing fit. It's worth mentioning that every pair of Ringers Western women's jeans has a carefully considered waistband-to-hip ratio that fits the body's curves perfectly.
Whichever piece you choose, you'll get the recognisable Ringers Western details, such as the distinctive seams and pocket style. You can find Ringers Western jeans at the Ringers Western store and at reputable retailers that specialise in all things Western.
Wrangler
In the past, Wrangler was a brand usually worn by farmers and other manual labourers. Today, it has become a popular option for standard business or school attire and is regarded as one of the best denim brands available.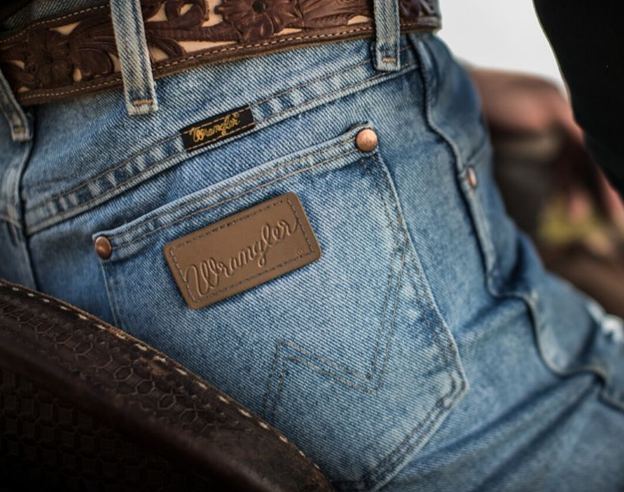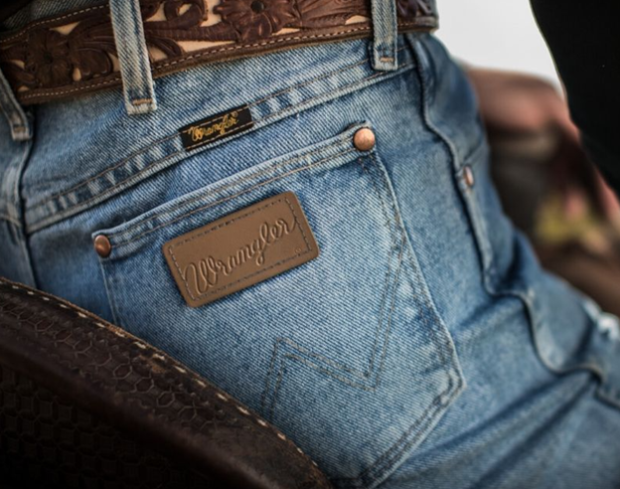 Since Wrangler's founding in 1947, performance has been one of its guiding principles. The company, which was established in Greensboro, North Carolina, modernised the traditional blue jeans to make them more cowboy-friendly. As a result, the denim has more belt loops, appropriately sized pockets for watches, and flat rivets that won't mark the saddle.
The durability of the Wrangler pairs has not changed, even though those details have been modernised over time. Wranglers are tough, durable, and won't droop, bag, or stretch after the first wear, so you can wear them with confidence.
The embossed leather patch on the back pocket or waistband identifies a pair as being a Wrangler. Moreover, most pairs feature a white or black tab. Copper rivets on Wranglers are a throwback to earlier times.
The majority of Wrangler denim pieces are nearly exclusively comprised of cotton, with a small amount of polyester or elastane added to the mix to provide flexibility and mobility. Each piece tends to have a different fabric thickness and softness. Stretchier and lighter materials are often used in tighter designs. So, even their skinniest pants, feel solid and cosy.
Wrangles cares about the sustainability of their jeans in addition to their durability. Did you know that producing a pair can require up to 20,000 gallons of water? This is a startling statistic that Wrangler has made a concerted effort to reduce. The company just created Indigood, a cutting-edge foam-dyeing method that uses 100% less water and more than 60% less energy and waste than conventional denim dyeing.
Ariat
Ariat is among the most popular brands for denim for several good reasons: it features thoughtful detailing, lasting sturdiness, and increased sizing for a great fit.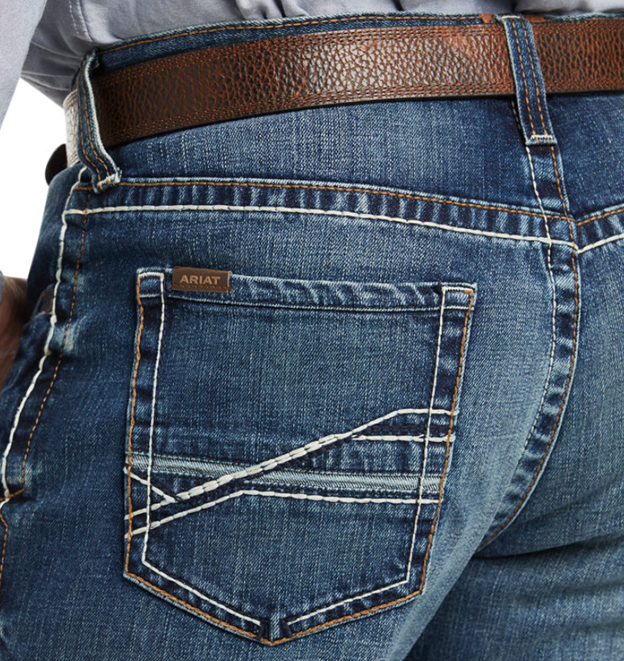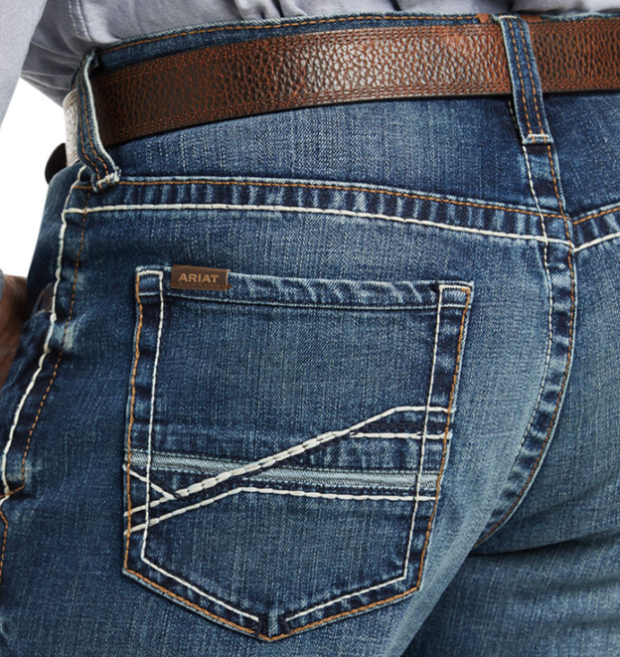 One of Ariat's primary objectives when designing a new pair of jeans is the fit. It relies on some of the best fit experts in the industry, who understand how to manufacture great-fitting garments for all body types and sizes. To ensure that every pair fits properly and looks good, the brand evaluates every style and size on a variety of body types, including small to plus-size denim and varying rises.
The best materials are also used to make Ariat denim. The brand employs ring-spun denim, which is long-lasting and offers the ideal amount of stretch where it counts. Their pieces also feature no-chafe inseams for extra comfort and a loop lock to prevent belt loop tearing. These jeans will carry you through life and keep you comfy all day.
When it comes to your Western jeans, it makes sense that you would want lots of options. Ariat has a variety of washes, fits, and designs to accommodate each person's distinct style. There is something for everyone at Ariat, regardless of whether you like a traditional fit or something more fashionable.