Pre-drink: Champagne cocktail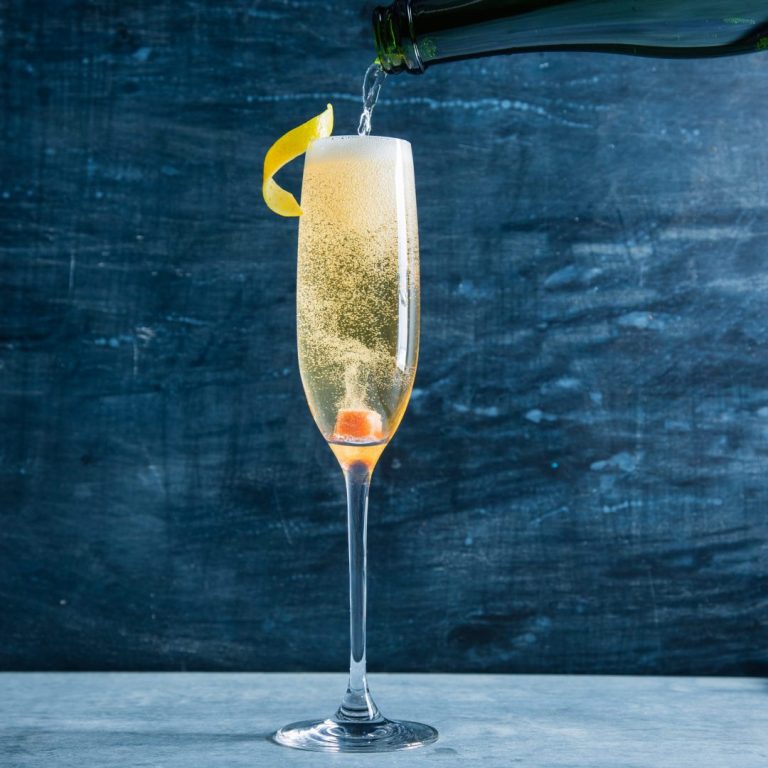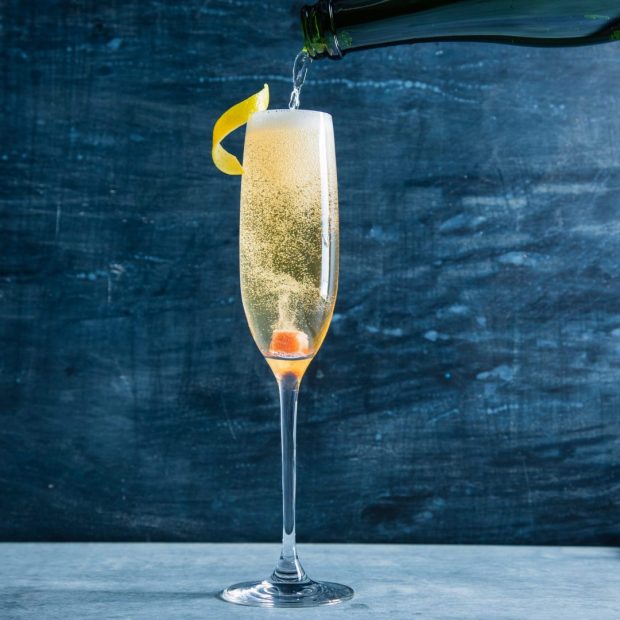 You need:
4 drinks

4 sugar cubes

a few splashes of Angostura Bitter (per glass)

8 cl cognac or brandy

champagne or sparkling wine
Preparation:
Fill the bottom of each champagne glass with a sugar cube. Pour cognac or brandy and a few drops of Angostura Bitter on top. Add more chilled champagne or sparkling wine as needed.
Appetizer: Lobster au gratin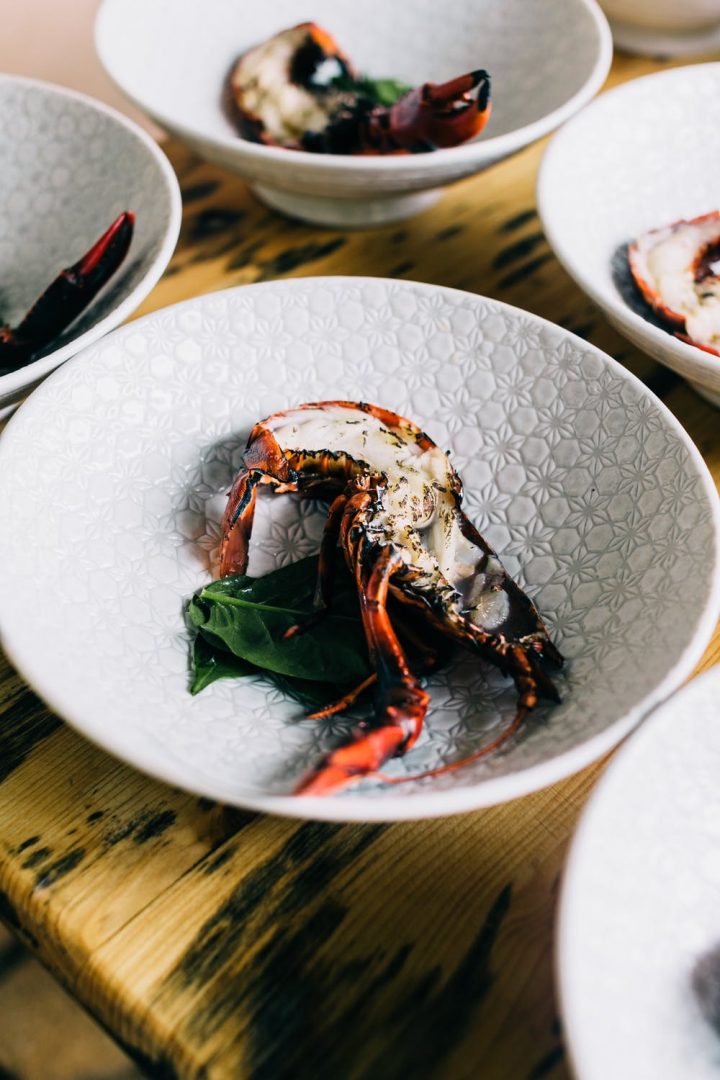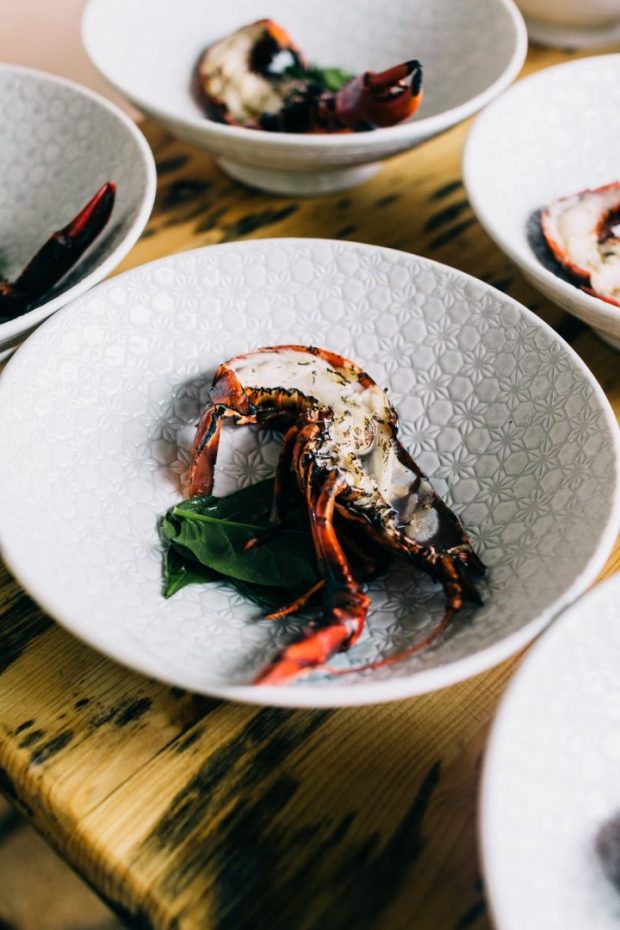 You need: 
(4 servings)

2 Lobsters

50 g Butter


1 apple

200 g Fennel

200 g grated Parmesan

1 Lemon, juice


Salt & pepper
Preparation:
1. The oven to 225 degrees.
2. The lobsters should be split in half and put on a platter.
3. Grate the apple roughly and the fennel finely. Sprinkle the cheese on top after spreading it over the lobsters.
4. Pepper and lemon juice should be squeezed on top. Butter should be melted and drizzled.
5. For about 5 to 10 minutes, or until the cheese is melted and looks good, toast in the higher portion of the oven.
Main course: Cod loin with beetroot salad and chervil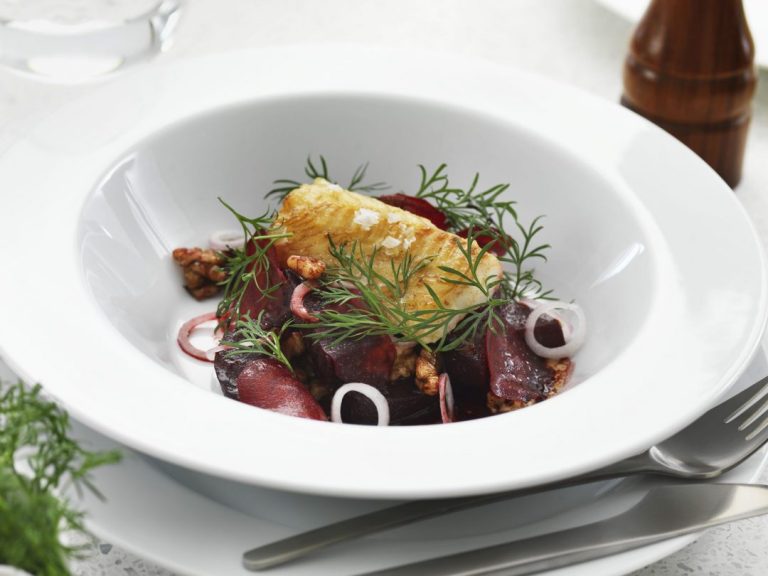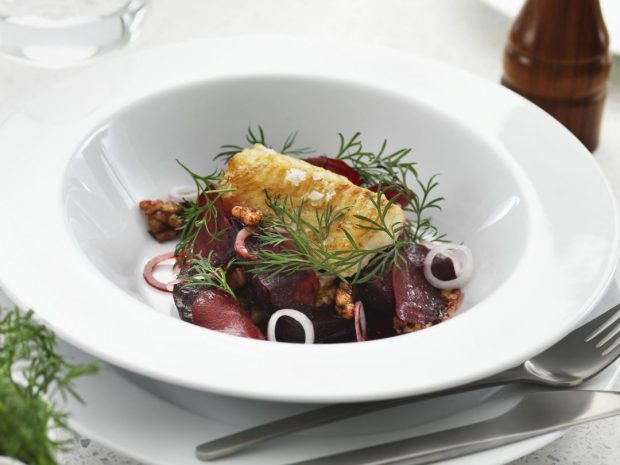 You need:
4 cod loins
600 g beetroot
1 red onion
3 tbsp olive oil
4-5 dl red wine
50 g ginger
25 g horseradish
2 tsp cumin
4 cloves of garlic
1 mango
1 bunch of chervil
salt and pepper
Preparation:
1. In olive oil, fry red onion and beets for 5 to 6 minutes. Then add just enough water to cover, cover, and steam or simmer the beetroots for about 45 minutes, or until they are tender.
2. Ginger, horseradish, cumin, and garlic are other good additions. So that the flavor is enhanced, let the red wine simmer in the mixture. The flavor of the wine will become stronger the longer it is allowed to simmer. Despite the acid in the wine, the beetroot cannot be cooked away, so simply cook it. The flavor keeps getting better.
3. The frozen cod loin slices can be seasoned. Put the fillets in plastic wrap, roll them up tightly, and secure the edges with string or foil strips. The rolls should be steamed or boiled in a water bath for 20 minutes at 48°C before being submerged in ice water.
4. Fold in the warm mango-chervil-beetroot salsa.
Add salt and pepper to taste. Cut to the edges of the fish rolls' plastic wrap before removing it.
5. Rolls should be heated for around 4 minutes in an oven set to 50°C.
Dessert: Rosé with raspberry sorbet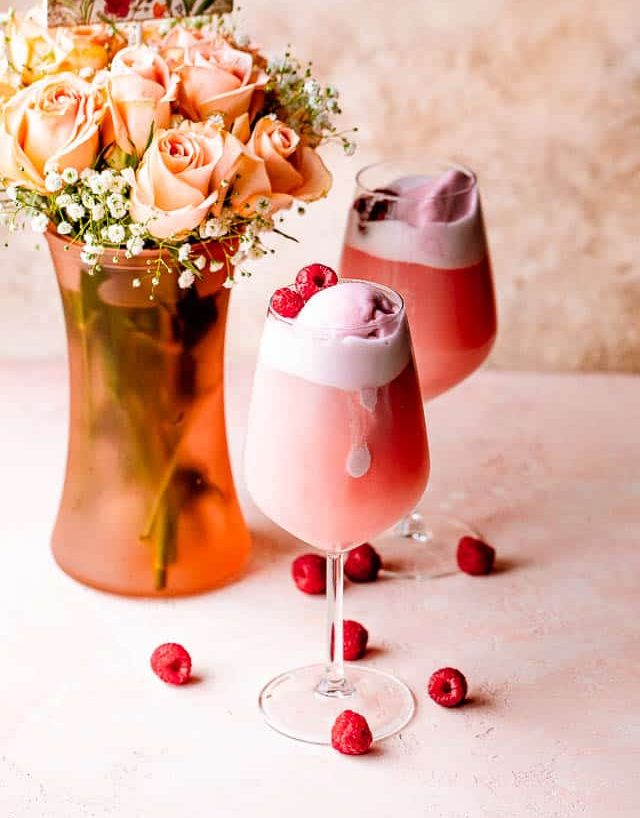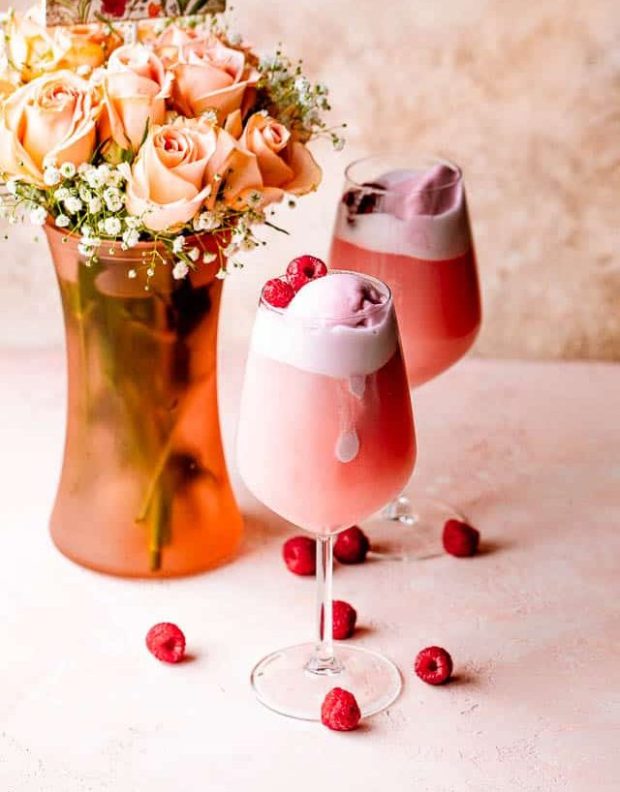 You need:
Raspberry sorbet
Rose wine
Raspberry
Preparation:
In a wine glass, add two scoops of raspberry sorbet. Pour some rose wine into the glass. Add fresh raspberries as a garnish. Serve right away!